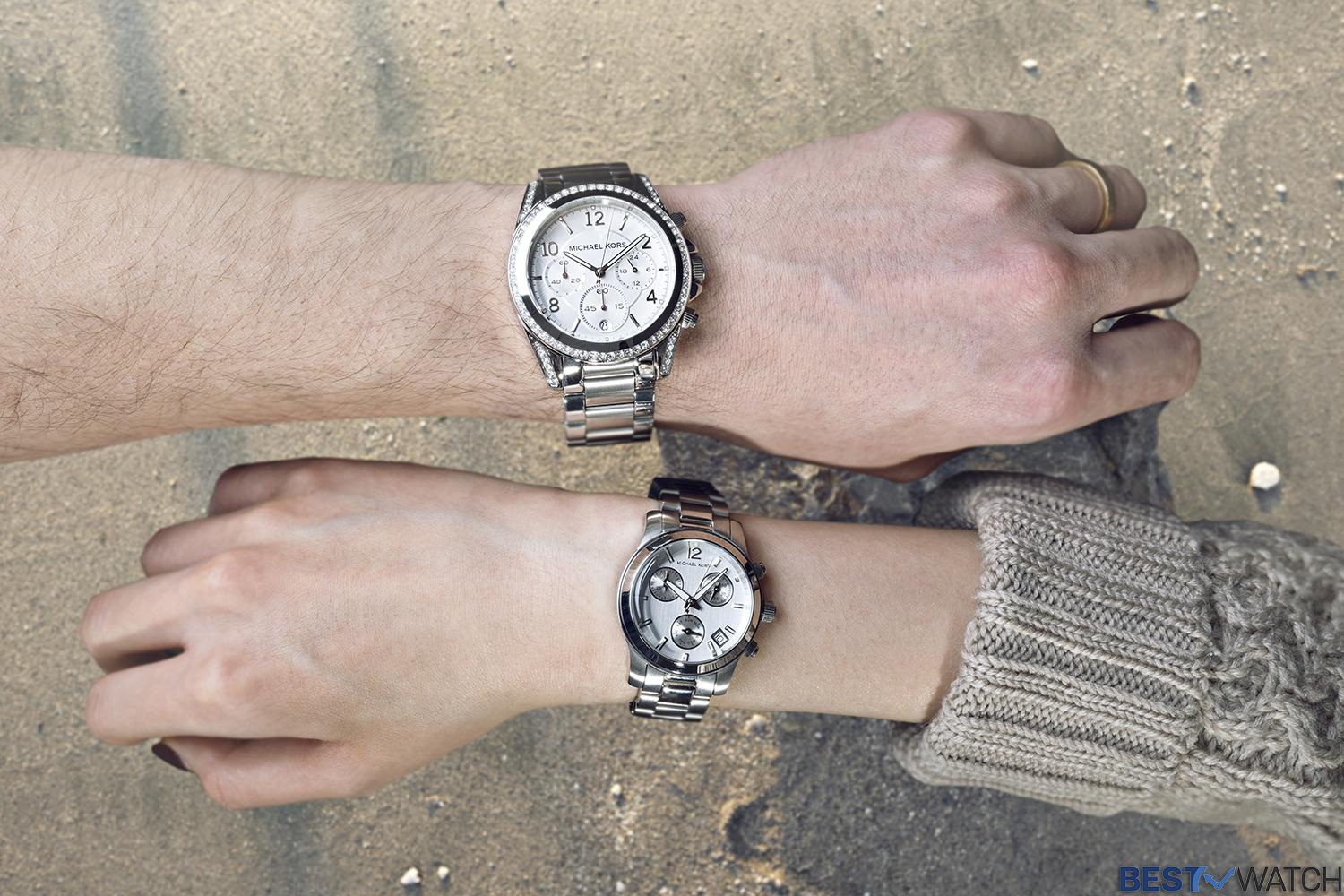 You may not think of Michael Kors when talking about watches. Actually the Michael Kors watch has been around for more than a decade and keeps growing. 
Michael Kors has been producing many beautiful watches for people who want to be stylish without breaking the bank. Read on to find out if you should get a Michael Kors watch to match with your wardrobe.
Things You Need to Know About Michael Kors Watches

History of Michael Kors
Michael Kors is a renowned fashion brand founded in 1981. The fashion designer, Michael Kors used his name and established this brand to make accessories and ready-to-wear fashion products in modern style.
Michael Kors managed to launch several lines of clothing, accessories, jewelry, footwear. The brand has successfully expanded and got their own stores located in most of the prestigious cities in the world.
In 2004 Michael Kors partnered with the Fossil Group and extended to various lines. Since then the brand started to produce watches. Michael Kors watches signed a licensing agreement that the Fossil Group is responsible for manufacturing and distributing the Michael Kors watches.
As a result, along with other brands, the Michael Kors watches are all designed, produced and distributed by the Fossil Group. Of course, the process is said to be supervised by Michael Kors itself. 
Michael Kors Watch Reputation
As mentioned, when you purchase a Michael Kors watch, what you are actually purchasing is a Fossil watch. 
The Fossil group produces watches for many popular fashion designer brands including Adidas, Karl Lagerfeld, Michael Kors, Marc Jacobs, Burberry, DKNY, Amani Exchange and more.
Fossil has been producing quality watches for years. They know how to keep their standard, and at the same time, they are always able to keep the watches affordable.
They produce both Michael Kors mechanical watches and quartz watches. For the higher level mechanical watches, they would use high quality movements and parts made in Switzerland, Germany, United Kingdom, and Japan. 
The Michael Kors watches featuring quartz movements are low-maintenance and accurate in timing. These watches also have a reputation for being quite durable considering the prices. Indeed you will not compare them with those of the high-end watchmaker brands.
Top Michael Kors Watches

Michael Kors watches have been in the market for many years and are always in a part of the high competition. Their watches are usually compared to MVMT and Daniel Wellington which are also producing watches in minimal designs. Yet they can still gain a big share of the market, especially their watches for women. 
The Michael Kors watches are perfect for the consumers who look for affordable and attractive designs. The stylish Michael Kors watches are on-trend accessories that are especially customized according to the fashion trend. 
These watches are perfect as everyday watches to be worn for any event,  such as at work, at home, at parties and formal weddings. 
It is also a nice choice for gifting. You can present it to loved ones at precious moments without feeling burden. 
We have selected some of the best Michael Kors watches that can make you realize the boom at comfort. It would be the wisest decision to enrich your wrist with these accessories.
Michael Kors Gold Watch

For elegance and modern style, it's hard to beat a Michael Kors gold watch like MK3500. This is a type of Michael Kors watch women would definitely love. It is great for enhancing your everyday look and can be worn for any occasion.
This Michael Kors gold watch features a quartz movement and champagne dial. The simple and refined look of this Michael Kors Jaryn ladies watch is truly turning heads.
Michael Kors rose gold watch

A Michael Kors rose gold watch should be one of the best designer watches for women. Michael Kors has been a popular brand for women's accessories. 
Especially when it comes to fashion watches, it has been one of the most sought-after brands for years. You can always make a statement with a rose gold ladies watch of this designer brand. 
Whatever style you like, the Michael Kors ladies watches, like the Mini Darci ladies watch MK3366, is sure to meet your expectations. This watch houses a quartz movement. The dial is covered with mineral glass. Its whole rose gold look with rose gold dial will be perfect to add a touch of luxury to your outfit. 
Michael Kors Smartwatch Michael Kors Access Sofie Heart Rate
You should be aware that smartwatches have been growing so rapidly these days. Actually Michael Kors is also taking the lead as a key part of it. 
Michael Kors was one of the very first fashion brands to embrace the smartwatch world in such a big way. It has produced many quality models so far. It started with Wear OS smartwatches and then the famous Michael Kors hybrid smartwatches and fitness trackers. 
Its most well-known smartwatch should be the Michael Kors Access watch collection. It offers nice options for both men and women with fashionable designs. 
If you care much about how a smartwatch looks with the tech functions inside, the Michael Kors Access Sofie watch will be a great option for you. The Access Sofie has been one of the best-selling watches for the Fossil Group. It is a glitz and slim MK smartwatch that you should go for.
Wrap Up

Everyone feels differently when it comes to buying watches. If you are an average person like me that lives in an average home with average income, you may not want to spend a tremendous amount of money on luxury watches. 
Watches that offer high quality and available at a nice price is a big deal. Here we have introduced an approachable choice for you to look stylish and confident without breaking the bank. Taking the price into consideration, the Michael Kors watch keeps up with high quality. It will never disappoint you to shine your day. 
Read More :