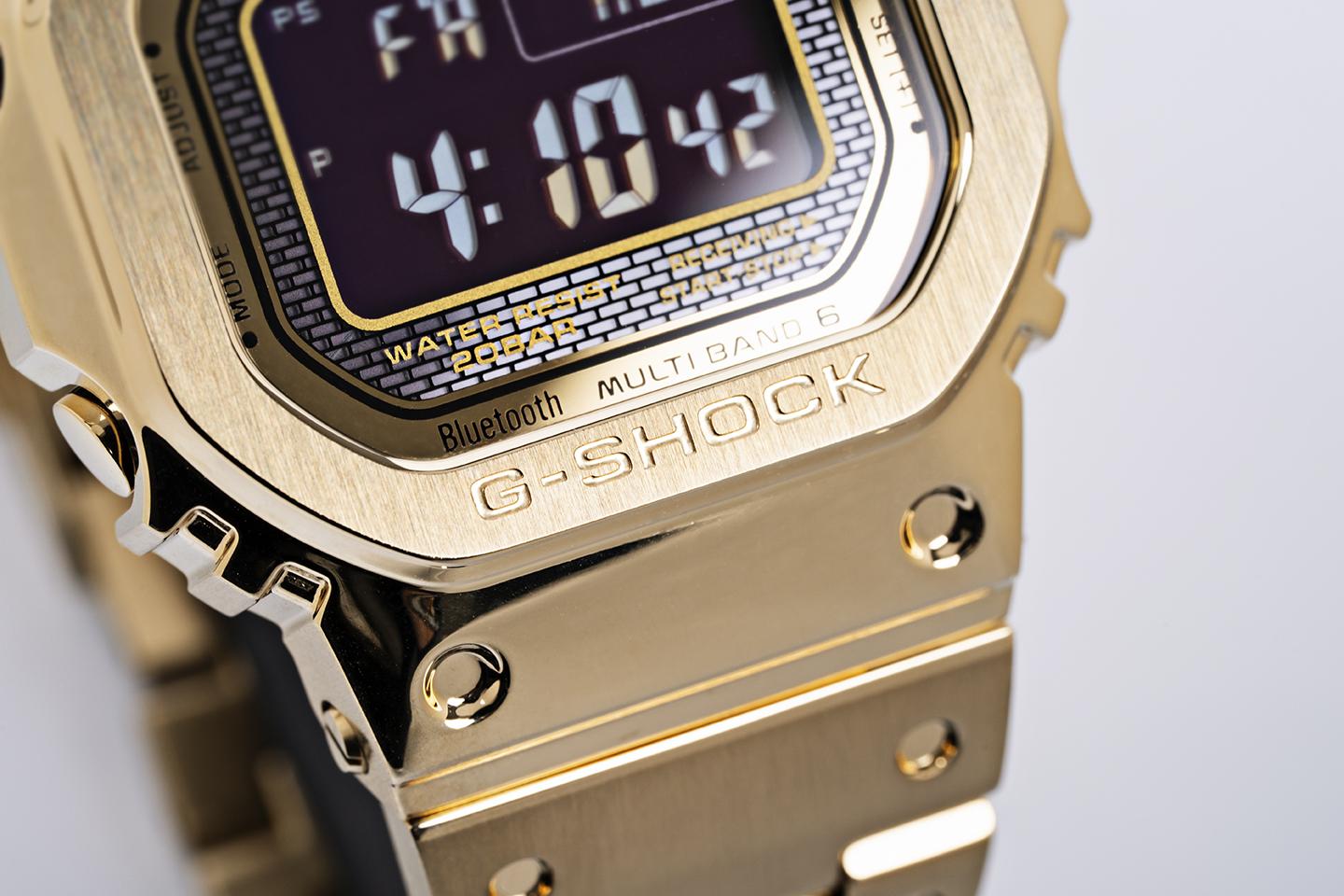 Headquartered in Tokyo in Japan, Casio watch is a leading electronics manufacturing conglomerate that designs, develops, produces and markets an extensive range of products like calculators, mobile phones, digital cameras, electronic musical instruments and watches. It was the first company in the world to mass produce digital wristwatches.
The foundation of this multi-billion dollar company was laid by Tadao Kashio in 1949. In the late 1950s, it started manufacturing calculators. Following on the global success of electronic calculators, Casio also developed digital cameras, analogue quartz and digital wristwatches, electronic music instruments for amateurs and professionals, and many other high-tech gadgets for personal and commercial applications.
As on date, the Japanese multinational corporation makes analogue and digital watches under the brand names Casio, G-Shock, Baby-G, Edifice, Oceanus, PRO TREK and Sheen. Casio watch have been known for their durability, ease of use, energy saving features and reasonable price range.

Casio is the first electronic company in the world to achieve such a phenomenal success in the global wristwatch market. It was founded as Kashio Seisakujo in 1946. The corporate entity Casio Computer Co., Ltd. was incorporated in 1957.
It is worth to note that millions of people across the globe have been familiar with the Casio brand of watches since their childhood. In this article, we put forward ten things you should know before buying a casio watch.
(1) Casiotron: The First Casio Wristwatch

Casio was one of the first companies to mass produce quartz watches, including analogue and digital. The first wristwatch developed by the company was Casiotron QW02. Introduced in 1974, it was the world's first electronic watch with an automatic calendar. It was released with a round case and a rectangular shaped LCD display.
In the 1990s, the brand reissued this historically important timekeeper. In the present generation, the A171 casio vintage watch shares the aesthetic features of the Casiotron. Casio is moreover the first brand to introduce quartz-movement powered multifunctional wristwatches displaying time-zones, temperature, altitude and atmospheric pressure.
(2) Casio F-100: The Alien Watch

Another Casio watch to achieve a global cult status was F-100. It is the company's first plastic case wristwatch. Now a highly sought-after collector's item, this iconic casio digital watch was appeared in the 1979 science fiction movie Alien (worn by the character played by Sigourney Weaver). It stands out with the distinct face design featuring the digital panel and four buttons. In the present catalogue, the Vintage A100 series is a modern reinterpretation of Casio F-100.
(3) G-Shock: The Masculine Shock-Proof Watch

The brand name casio g shock is synonymous with shock-proof watch. It was launched in 1983. The first G-shock model was the DW-5000C. Designed by Kikuo Ibe, this timepiece has laid the foundation of a new genus of so-called shockproof watches. Thanks to its impact-resistant multilayer design, waterproofness of 200 meters, durability and ease of use, it has been widely accepted as an all-round timekeeping instrument suitable for various occasions, from everyday wear to extreme sports.  

Presently, G-Shock is the best-selling brand in the company's wristwatches segment. It offers various categories of shock-proof watches from Analogue-Digital, Digital, MR-G, MT-G, G-Steel, G-Squad, Full Metal, G-LIDE, Master of G (Air, Land and Sea), and G-Shock Move collections. The approximate g shock singapore price range is S$100 to S$6,000. MR-G is the most expensive model in the G-Shock family, retailing in the S$ 3,500-6,000 range.
(4) Baby-G – The Feminine G-shock

Introduced in 1994, Baby-G is the feminine counterpart of the G-shock watch. The first model was DW-520. In addition to the characteristic shock-resistant design, Baby-G watches boast fashionable and vibrant color themes that are particularly popular with young women. They are available in digital, analog and ana-digi versions. Depending upon the model, water resistance can be 100 or 200 meters. The approximate casio watch singapore price range of the Baby-G collection is S$100 to S$400.
(5) Casio Databank – The Smartwatch of the 1980s

Introduced in 1980, Casio Databank watch is considered as an ancestor of today's smart-watches. These retro-futuristic casio watches allowed their users to store data in their electronic memory. The very first model from this genre was C-80, a digital wristwatch with a built-in calculator. It was a massive hit in the 1980s. Presently, the brand is offering the modern interpretations of its iconic databank watches from the Casio Vintage collection. The notable new generation models are DBC 611 and DBC-32D.
(6) Sheen – The Lady Casio

Sheen is a popular collection of ladies' analog quartz wristwatches featuring fashionable outlook and sophisticated designs. Available in silver, blackened or gold-toned finishing, these "elegant, smart and shining" timepieces in stainless steel come with matching bracelets or leather straps. The brand offers a wide range of choices in dial design and colors. Stone-set versions adorned with SWAROVSKI® crystals are also offered. Depending upon the model, the water-proof rating can be 50 or 100 meters. This casio watch collection has a selling price range of S$100 to S$300.
(7) Casio Edifice – Fusion of Speed and Intelligence

Edifice is a casio watch collection for men inspired by the motorsports. These masculine creations are made of solid materials like stainless steel, carbon fibre and titanium. They come with analog or analog-digital dial designs. A sapphire crystal or mineral glass protects the dial. In addition to the regular production models, the Casio Edifice is available in limited editions to mark the brand's collaborations with various motor-racing events and teams. The approximate selling price range of this series 350 to 1,000 Singapore dollars.
(8) PRO TREK – The Casio for Adventurers and Explorers

The PRO TREK is a collection of tough wristwatches created primarily for outdoor activities like trekking, hill-climbing, mountaineering, angling, aquatics and etc. This high-tech sports casio watch for men typically incorporates latest technologies offering a multitude of useful functions, ease of use, better readability, durability and optimum comfort for the wrists.
Ideal for adventurous people, they are equipped with sensors for calculating altitude, atmospheric pressure, temperature and direction. Depending upon the technology (triple or quad sensor), the number of specific functions may be different for each version. Some models are equipped with smartphone link feature powered by Bluetooth.
The PRO TREK watches also offer functions like world-time, tide-graph, moon phase data and sunrise/sunset display. Fitted with mineral glass or sapphire crystal, these timepieces have exceptional water-resistance rating of 100 or 200 meters. In Singapore, the estimated casio watch price range of this collection is S$250 to S$ 650.
(9) Casio Vintage – Homage to Retro-futuristic Designs

This Casio watch family is dedicated to customers with a passion for the 70s and 80s designs. It is typically comprised of modern incarnations of the brand's early timepieces. The collection offers several models highlighting the aesthetic features of the iconic digital and analog-digital watches created by the Japanese tech-giant. They represent the company's initial accomplishments as a mass producer of affordable quartz and electronic wristwatches. The Casio Vintage series watches are usually available within the price range of S$ 30 to S$ 250. 
(10) WSD-F10 – The first Casio Smart watch

Casio watch introduced its first smart watch in 2016. Powered by the android operating system, WSD-F10 was specially designed for outdoor activities. It was built according to the military specifications issued by the United States Department of Defense. The brand has subsequently launched new PRO TREK smart outdoor watch models with enhanced features: WSD-F20 in 2017 and WSD-F21HR in 2019.