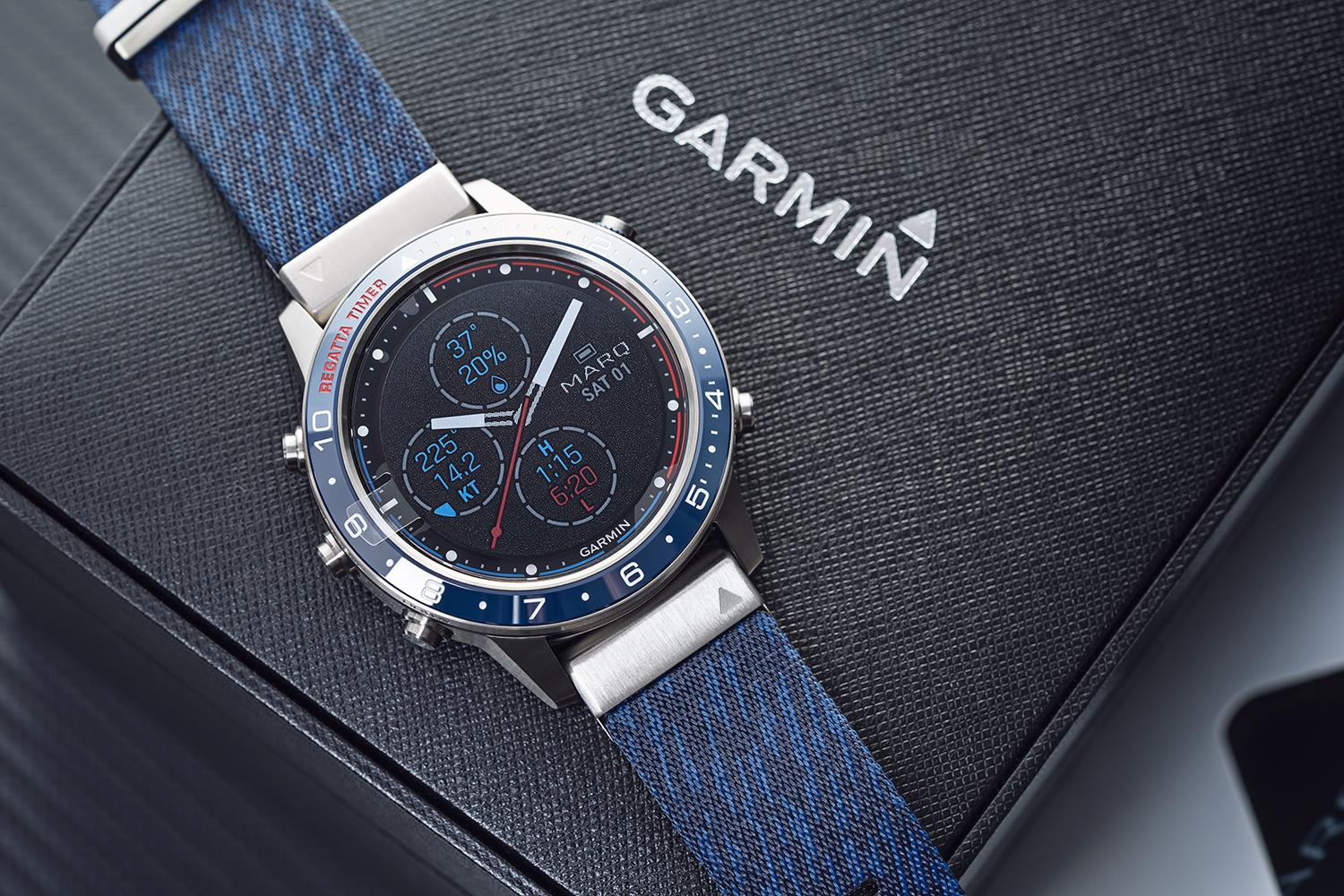 Introduction
Garmin watch is a leading manufacturer of navigational equipment and wearable devices used for both amateur and professional activities. The company's smart watches can be effectively used for fitness, health management and outdoor sports. The brand also creates specially designed models for automotive, aviation, exploration and nautical activities.
Majority of customers wear smart watches for fitness tracking and health management. These two essential features are available in every Garmin watches. Their prominent features include the monitoring of blood oxygen saturation, heart rate, respiration, body energy and hydration levels as well as tracking of stress and sleep pattern for managing your daily wellness. These watches also have built in sports app, pre-loaded workouts, steps-counter and calorie burned monitoring to assist your routine fitness management.
When it comes to athletics and sports space, we need to accurately track various parameters to ensure performance, stamina and well-being. The brand offers specialized smart watches to serve the needs of both amateur and professional sports activities. All the Garmin connected-watches are compatible with both iPhone and Android operating systems.
In this article, we graciously invite your attention to five popular Garmin watch models.

(1) Garmin Forerunner
Forerunner is an extensive collection of GPS smart watches dedicated to sports activities. The notable models are 55, 245, 245 Music, 255, 255S, 255 Music, 255S Music, 745, 945, 945 LTE, 955 and 955 Solar. All of them support multiple navigational systems like GPS, GLONASS and Galileo.
In addition to the routine fitness and body health monitoring functions, these watches are loaded with various sports applications. These include Running, Triathlete, Multisport, Cycling, Swimming, Golfing and Hiking. The availability of the apps may vary depending upon the version. For example, Forerunner 55 model has dedicated apps for Running, Cycling and Swimming. The other models from the series come with additional applications like Triathlete and Multisport. The specimens such as 945 and 945 LTE offer more features like Golfing and Hiking.
Garmin watch is also offering music storage facility in some Forerunner watches. This enables the owner to download songs from Spotify, Deezer or Amazon Music and then store into the memory. By using a Bluetooth headphone, you can listen to the music without connecting to a smartphone. The models with this attractive feature are 245 Music, 255 Music, 255S Music, 745, 945, 945 LTE, 955 and 955 Solar. The number of songs can be stored may vary according to the memory capacity of each model.
With Garmin Pay, the owner can carry out contactless payments at shopping centers. The models with this notable feature are 255, 255 Music, 255S, 255S Music edition, 745, 945 and 945 LTE.

This collection offers smart watches in different case diameters: Forerunner 55 (42mm), 245/245 Music (42.3mm), 255/255 Music (46mm), 255S/255S Music (41mm), 745 (43.8mm), 945 (47mm), 945 LTE (44.4mm) and 955/955 Solar (46.5mm). Water resistant to 5atm (50 meters) these models feature fiber-reinforced polymer bezel, Corning Gorilla Glass, and silicone strap with quick release system. All of them feature touch-screen displays.
Depending upon the model, the battery life can range from 7 days to 15 days in smartwatch mode. As on date, the 955 Solar is the only model in the Forerunner family with a solar battery with a power reserve up to 20 days.
Regarding the wireless connectivity, technologies like Bluetooth, Wi-Fi and ANT+ have been used. Except 55 and 245, all models support Wi-Fi link for accessing internet connection from various network devices. The model 945 LTE enables the owner for directly subscribing voice and data services from a wireless telecommunications provider, eliminating the need of a smart-phone or any other network device to instantly access the internet.
The garmin singapore retail price range of the Forerunner series is SGD 299 to SGD 1,000.
(2) Garmin Instinct

Garmin Instinct is a collection of rugged smart watches with a multitude of features for daily fitness and wellness activities, sports and other various outdoor ventures. All the current models are loaded with mobile applications for Running, Triathlete, Multisport, Cycling, Swimming, Golfing and Hiking. This series offers two case sizes: 45mm for Instinct 2 and 40mm for Instinct 2S. Five editions are also offered: Standard, Camo, Tactical, Surf and dēzl.
All the garmin instinct watches are well-built and water resistant up to 100 meters. They feature fiber-reinforced polymer case and bezel, chemically strengthened glass and silicone strap with quick release mechanism. They are compatible with GPS, GLONASS and GALILEO position tracking systems. The technologies utilized for wireless connectivity are Bluetooth and ANT+. The Instinct family does not support wi-fi connectivity and music storage functions.
The Instinct Surf Edition is provided with smart features dedicated to surfing, windsurfing and kite-boarding activities. Similarly, Tactical model is specially designed for armed forces personnel and it has special apps like night vision compatibility, stealth mode, dual-format GPS, Kill Switch and Jumpmaster Mode.
Exclusively created for professional truck drivers, the dēzl Edition comes with specific applications like Kevin Rutherford workouts, Easy Break Planning, Truck Plaza Royalty Programs, Prepass Weight Station Notifications and etc. Useful for long haul driving, this smartwatch can be paired with Garmin dēzl GPS truck navigation system.
Instinct 2 solar, 2S solar and dēzl models support Garmin Pay. The average battery life is up to 28 days in the smartwatch mode for standard model and unlimited for garmin instinct solar watches. The selling price range of this collection is 480 to 690 Singapore dollars.
(3) Garmin fenix

Garmin fenix is a series of premium multisport GPS smart watches suitable for active lifestyle. They usually come with metal (stainless steel or titanium) bezels, with various finishing options like PVD and DLC.
The brand is presently offering two distinct generations (fenix 6 and 7) with a number of editions based on the case-size, materials and type of battery. They typically feature fiber-reinforced polymer case with metal rear cover with a water resistance of 100 meters. Depending upon the version, Corning Gorilla Glass or sapphire crystal has been used. The strap choices include silicone, leather, titanium and nylon.
Three case diameters are available: 47mm for garmin fenix 6 & 7 models, 42mm for 6S & 7S, and 51mm for 6X & 7X. The salient features of this collection are PacePro Technology, Power Manager, Sports Apps, TOPO and Sky Maps, ClimbPro Accent Planner, Golf Course View Map, Turn-by-Turn Navigation, Round Trip Routing, Multi GNSS support (GPS, GLONASS and Galileo), Expedition Mode and ABC sensors. They also offer music storage function, fitness management, health monitoring and numerous other smart features.

The garmin fenix 7 is available in Standard, Solar and Sapphire Editions. The Solar editions are equipped with solar-powered batteries, offering extended power reserves than the standard models. The fenix sapphire editions come with sapphire crystal glass.
The approximate retail price range of this collection is 980 to 1,500 Singapore dollars.
(4) Garmin vivoactive

Available in two sizes, this smartwatch line-up features fiber-reinforced polymer case with a polymer rear cover, stainless steel bezel (with or without PVD) and Corning Gorilla Glass. All models are water resistant up to 50 meters. The garmin vivoactive 4 measures 45mm diameter where as the vivoactive 4S has a 40mm case. They are compatible with GPS, GLONASS and Galileo. The battery life is about 7 days in the smartwatch mode.
Both vivoactive versions support Bluetooth, ANT+ and Wi-Fi technologies. This easy-to-use smart watch is suitable for your daily health monitoring, fitness management and sports activities like running, golfing, cycling, swimming, skiing, snowboarding and more. It additionally allows downloading and storing of songs so that the owner can enjoy music without connecting to a smartphone. Other notable features include ABC (altimeter, barometer and compass) sensors, Garmin Pay and music storage.
The garmin watch singapore selling price of vivoactive is near about 380 Singapore dollars.
(5) Garmin vivomove style

This collection offers stylish and durable hybrid smart watches with traditional design with analog hands and a touch-screen AMOLED display that can be activated on demand. The garmin vivomove style features anodized aluminium case and bezel, domed Corning Gorilla Glass and strap in silicone or woven nylon. The case size is 42mm and water resistance is 50 meters.
The vivomove style offers health apps for monitoring blood oxygen, heart rate, stress, hydration and sleep and body energy level. It supports Bluetooth, ANT+, Garmin Pay and Connected GPS. The other features include a barometric altimeter, accelerometer and apps for running, cycling, swimming, fitness and kid activity tracking. The battery life is approximately 5 days in the smartwatch model. The approximate price of this model is 470 Singapore dollars.
Other Garmin watch models

The other important smart watch collections from Garmin are Approach, D2, Enduro, epix, tactix, venu, vivosmart, MARQ and Descent series.
With a water resistance up to 100 meters, Garmin Enduro is a rugged smart-watch styled diving computer designed for divers. In addition to the regular sports applications, it comes with special apps for diving activities. In the same way, Garmin D2 is a smartwatch dedicated to pilots. It is provided with aviation-related apps like Direct to Navigation, Weather Reports, HSI Course Indicator, Flight Logging and etc.
The Garmin watch Approach series is dedicated to golf players. It offers specialized functions like Virtual Caddie, Wind Speed and Direction, Preloaded Golf Courses, Playslike Distance, Green View, Go Green, Pinpointer, Hazard View and Green Contour Data. The Garmin tactix is a rugged GPS smart watch specially designed for tactical activities. 
The Garmin MARQ is inspired by the elegant designs of luxury mechanical tool watches. Selling above S$2,000, it is the brand's most expensive smart watch collection.