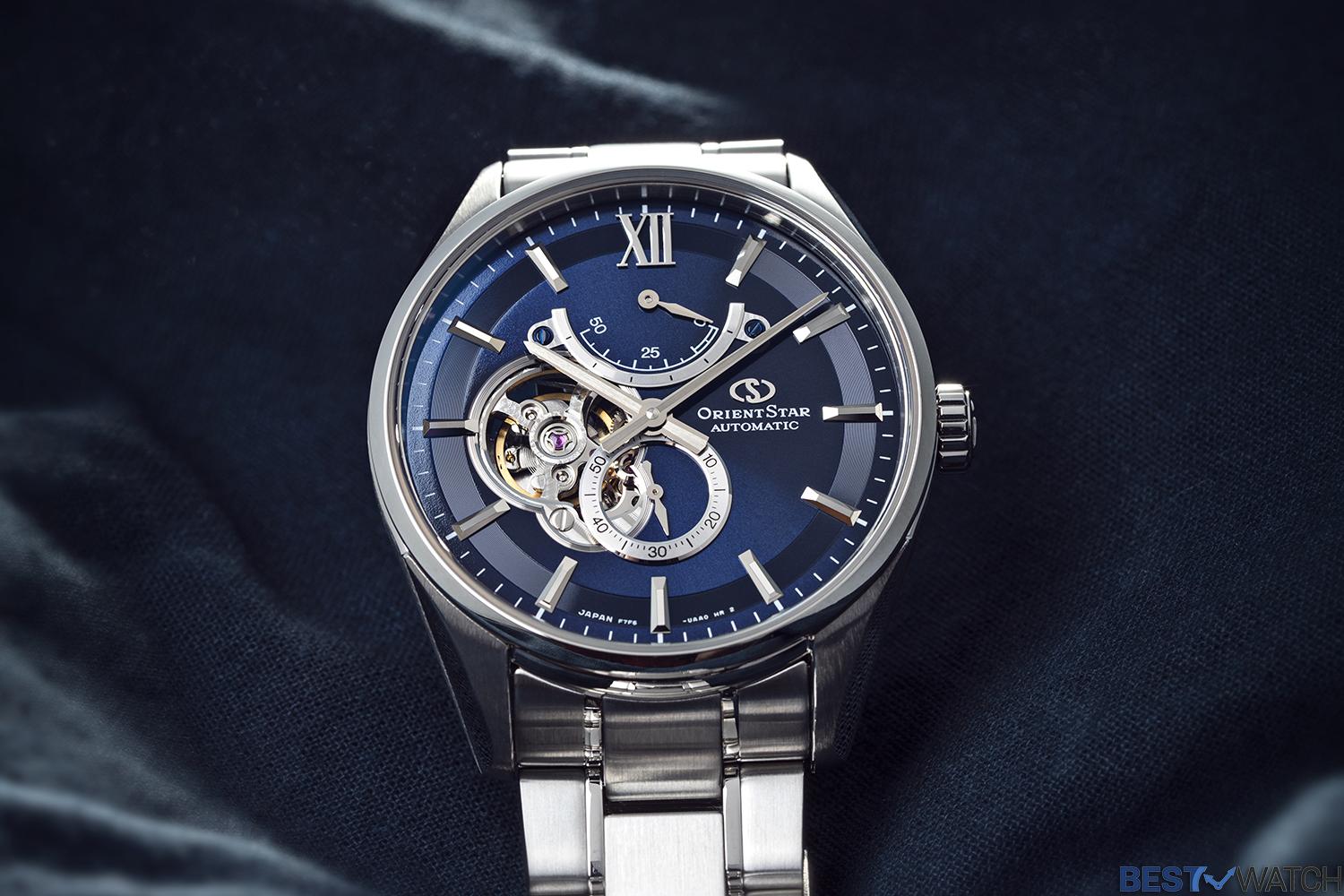 The Orient Watch has been a recognized and respected watchmaking brand in the industry. The company is best known for its exceptional mechanical watches. It has been producing well-crafted automatic watches with its own in-house movements. Today, many watch companies are still trying to reach the success and the benchmark that Orient Watch has set for their watches. 
Being one of the top three watch brands in Japan along with Seiko and Citizen, Orient Watch is known all over the globe today. The brand is now offering a wide range of watches with manufacturing facilities in different countries including Hong Kong, Singapore, Brazil, and of course Japan. On top of its renowned mechanical watches, Orient Watch has been delivering watches in quartz and solar power as well at very affordable prices. 
If you are looking for a high-quality and affordable watch, an Orient Watch will be a perfect choice for you. Before getting an Orient watch on hand, you may need to know a few things more about Orient watches: 
What You Should Know About Orient Watches

Its Origin Can Be Traced Back to Over 100 Years Ago
The Orient Watch Company was officially established in 1951, yet the origin of Orient Watch Company can be dated back to 1901 when its founder Shogoro Yoshida started his first watch store Yoshida Watch Shop in Tokyo, Japan. At the beginning of its business, the Yoshida Watch Shop was selling imported pocketwatches and gained its first success. 
In 1920, Toyo Tokei Manufacturing was established by Yoshida and started to produce table clocks and gauges. Seeing the growing popularity of its products, Toyo Tokei Manufacturing expanded its business and started the production of wristwatches in 1934. In the following years, its business boomed and its watches became popular all over Japan. However, due to the poor economy after World War II in Japan, the company was closed in 1949. 
One year after Toyo Tokei Manufacturing was shut down, the watch business of Yoshida returned very quickly in 1950, under a new name Tama Keiki Company. In 1951, the company changed its name to Orient Watch Company as we know it today. In the same year, the brand released the first Orient Star series and instantly attracted massive attention from many watch lovers and collectors. 
Since then Orient Watch has grown and expanded their business overseas at a horrifying speed. Its watches are particularly popular in many Asian countries, for example, Orient Watch Singapore ADs. The Orient watches gained such high recognition due to its rich history and watchmaking expertise that had been acquired since 1901.  

Seiko Does Not Own Orient
Many people might have been confused that Orient is the subordinate of Seiko. However, Orient Watch Co. actually operates totally independently from Seiko Watches. We can consider that they are more like sister companies as both of their parent companies are owned by The Seiko Group. 
The Seiko Group is a corporate group of 3 chief companies, Seiko Instruments, Seiko Holding Corporation and Seiko Epson Corporation. Although they are under the same group, these 3 companies operate independently without much interaction with each other. 
Whilst the Orient Watch Company is owned by Seiko Epson and the Seiko Watch company is under Seiko Holdings Group. Since 2001, Seiko Epson had already become the majority shareholder (52%) of the Orient Watch company. Few years later in 2009 Orient Watch became wholly owned by Seiko Epson. 
Therefore, the Seiko Watch Company does not own Orient Watch and they do not share movements as some people say.

Japanese Quality and Craftsmanship
It is well known that Japanese-made products represent high quality and excellent craftsmanship. From electronics to automobiles, especially these technical products are known to be durable and advanced. 
As one of the most famed Japanese watch brands, Orient watch company solely designs, creates and manufactures the watch entirely under the strict Japanese quality and standards. 
The Orient Watch Japan company takes quality and craftsmanship very seriously when producing their watches. It can ensure that you will be able to have years of reliable service from the Orient watch you are going to buy. It would be an affordable yet amazing choice to be one of the watches for you to pass down to your family or loved ones. The brand is offering notable watches for both men and women. An Orient ladies watch must be a perfect anniversary gift for your loved one. 

Orient Produces In-house Movements 
As mentioned, Orient and Seiko do not share any watch parts including movements. Similar to Seiko, Orient Watch has been manufacturing their own in-house mechanical movements for years. To many Orient watch reviews, the brand is considered as a pure and real watchmaker for creating movements in house.
The Orient in-house calibers 46 series is one of its popular movements and has been housed in many of its entry-level models like the popular Orient Mako I and Ray I for many years. Although being entry-level movements, they still keep up a high standard in quality and reliability as Orient in-house movements.
Orient has been continuously upgrading the designs and functionalities for their own movements. Many current Orient watch models are upgraded from the Cal. 46 series into the advanced Cal. F6 series, including the renowned Orient Ocean watch Mako II and Ray II. These watches are equipped with more functions like hacking and hand winding.
Orient Watch Are Economic Friendly
Similar to how top watch brands would manage their models and lineup, Orient has also created collections and models in different levels to suit every budget for everyone. This is a common business move in order to attract potential audiences and captivate the maximum amount of its target markets.
In general, the Orient watch family consists of an entry level lineup Orient and a higher level lineup Orient Star. There was a high-end lineup Royal Orient to cater the needs of high luxury watches but it was discontinued in 2016. 
Their entry level watches have already attracted a global following as high-quality yet affordable mechanical timepieces. 

Difference of Orient And Orient Star
Some people would get confused about the difference between Orient and Orient Star. As stated earlier, Orient is the brand's entry-level while Orient Star is its higher-level series. 
Orient collections focus on classic, standard pieces that are more affordable. On the other hand the Orient Star consists of a range of more complex watches at higher prices. The Orient Star watches are mainly equipped with more advanced complications and features. 
Read More :