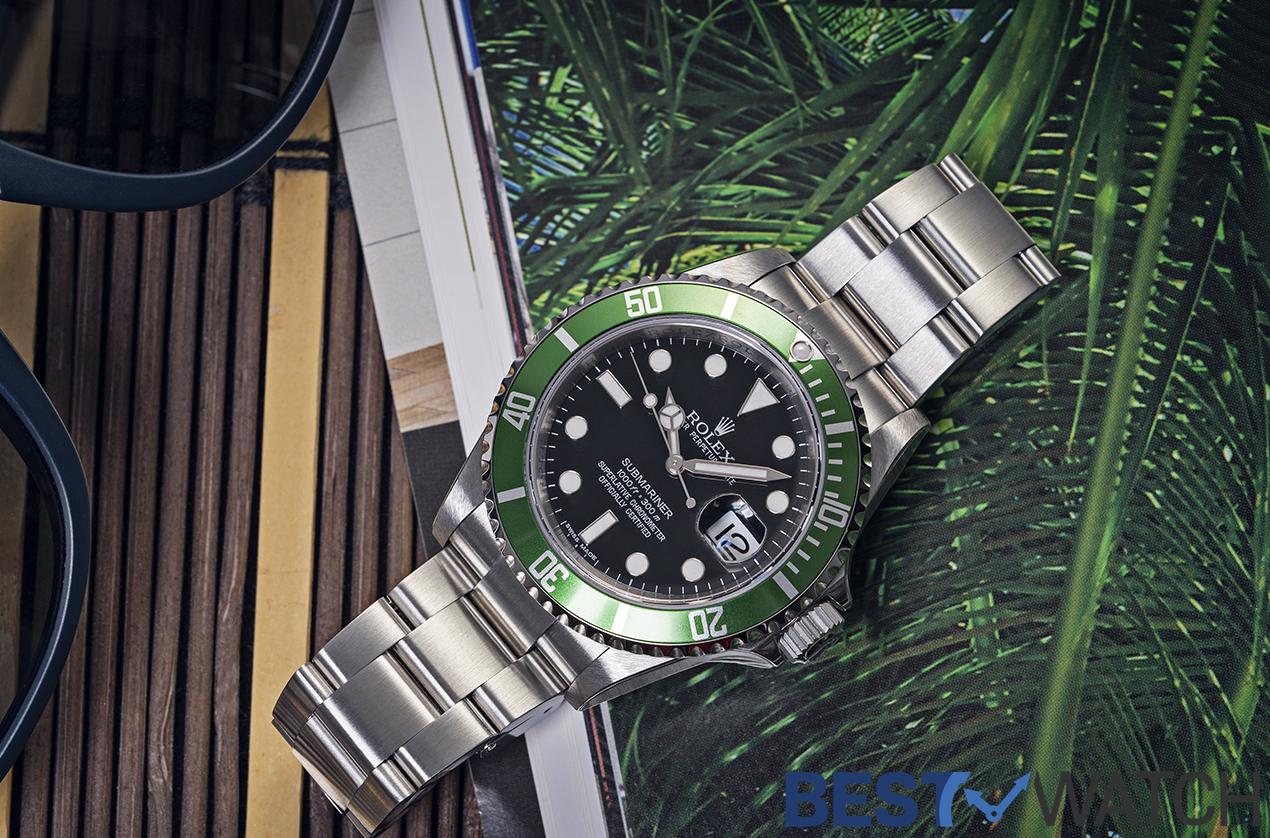 The Rolex Submariner is one of the legendary watches the brand has ever created. 
Built with its incredible durability and high resistance to water and corrosion, the Submariner is the Rolex diving watch collection under it sports watches. 
The Rolex Submariner has experienced an extremely successful history and its popularity never cease to grow. It has been worn by countless world luminaries, celebrities and sports stars. Because of such popularity the prices of Rolex Submariner watches have varied over time.
Rolex Submariner Prices

The Submariner Rolex price range spans tens of thousands of dollars. However, since the market is not transparent, the prices vary in different regions, from different sellers. 
You can search on the Internet using keywords like "Rolex Submariner price new" and "Rolex Submariner price list" to get a rough estimate of value. More specifically, you can search it with, for example, "Rolex Submariner Singapore" or "Rolex Submariner price Singapore" to find out the approximated price around your region. 
However, the results are less likely comprehensive enough to evaluate all the Submariner models. In 2021 alone, Rolex introduced eight new Submariner models, ranging in price from US$8,100 to $39,650. It is difficult to determine exactly how much a new Submariner costs.
Thanks to exceeding demand for these legendary Rolex dive watches, Rolex Submariner prices in the secondary market have skyrocketed from official retail prices. For some Rolex lovers who do not want to wait for years to get one at MSRP, they would pay much more above retail prices for pre-owned Submariners in today's market.
Among other fellows, the stainless steel Submariner models are especially popular and hold their value. The latest Submariner with the highest value is the new green Rolex Submariner 126610LV. It is currently valued at over double its MSRP.
Below is a Submariner price table that compares the 2021 official prices of all current-production Submariner references with prices in the pre-owned watch market.
Prices for New Rolex Submariner Watches

The price of a new Submariner really depends on where you buy it, even for the same model. 
There is an official Rolex Submariner price list for the authorized dealers (AD) to adhere to. For the new Submariner models, they are sold at an AD at the below prices:
New steel Submariners: US$8,100 – $9,550
New Submariner two-tone models: US$14,300
New Submariner yellow gold models: US$36,950
New Submariner white gold models: US$39,950
However, as mentioned it is almost impossible for you to just go in and get a Submariner so easily at an AD store. They will put you into a years-long waitlist or will just simply tell you they are all sold out. 
That is why, there are still many customers turning to the secondary market even though the prices are rising endlessly over there. Below are the rough prices of the Submariner in the overall watch market. Moreover they are expected to be increasing over time. 
New steel Submariners: US$15,000+
New Submariner two-tone models: US$20,000+
New Submariner yellow gold models: US$40,000+
New Submariner white gold models: US$50,000+
The market is optimistic that the value of these models are most likely to be increasing. Therefore, many people are not slightly hesitant to get the watches on hand for their collection or as an investment. 
Prices for Used Rolex Submariner Watches

With over seven decades of production and numberless variation on over dozens of models, the prices of used Rolex Submariner vary in a wide range. 
Their prices would vary by the year of production, number of production, and the material made. They would typically range from US$9,000 to US$40,000. 
As for the vintage Submariner models with good conditions, the prices always start at US$10,000. But for high-valued collectible models, the prices can even increase into the six-figure range. 
Popular Submariner Models
We have explored the rough estimation of Rolex Submariner watches based on the material. Now let's drill down to some of the most popular models. 
Among all the variations, there are few types of models that hold the value best. 
The stainless steel black Submariner with Cerachrom Bezel is one of the most sought after watches. It is almost safe to say that its value will never fall. 
Let's check out some of the most popular Rolex Submariners and their prices. 
The Black Cerachrom Rolex Submariners
In the late 2000s, one of the biggest modifications to the collection was the Cerachrom ceramic bezels on its 1166xx generation. Together with the updated bezel, the 1166xx series featured the "Super Case" and refined outlook. The 1166xx generation was considered a new wave of Rolex production. 
Black Rolex Submariner Date 116610LN

And within those models, the black stainless steel models hold the most value. 
The Rolex Submariner Date 116610LN was launched in 2010. Its black-on-black colour scheme has successfully grabbed the heart of many Rolex lovers. 
The price of a brand new 116610LN is usually US$16,000+ in the secondary market. For a used one, it would be around US$12,000+. 
Black Rolex Submariner No Date 114060

114060 and 116610LN are almost identical despite the date window. It was launched 2 years after 116610LN. They both featured black dial and black Cerachrom bezel, with the same "Super Case", water resistant rating and dial configuration. 
Their only difference is the date window. The Rolex Submariner 114060 does not feature a date window display like 116610LN. To differentiate these two models, 114060 is called a "No Date". With a more classical and instrumental outlook, 114060 has also collected a huge bunch of admirers. 
The price of a brand new 114060 is usually US$15,000+ in the secondary market. 
Black Submariner Date 41 mm 126610LN

The upgraded version of 116610LN. Rolex Submariner 126610LN features a 41mm case with an improved in-house caliber. Its official retail price is US$9,150. However if you do not want to take years for the wait, you can find a new one at around US$16,000 in the secondary market.
Black Submariner No Date 41 mm 124060

It is the only 2020 new model available without a date window display. Just like other new ones, it is equipped with the new case and new caliber. 
Its retail price on the official website is US$8,100. Of course it is nowhere to be found available at such a price due to its massive demand. Right now you can get a new one at around US$15,000 in the market. 
ROLEX SUBMARINER WATCHES WITH GREEN BEZELS
Ever since the 50th anniversary of the Submariner in 2003, Rolex has started to offer the option of a green bezel on a Submariner Date. 
Rolex has always priced the models with green bezels higher than those with a black bezel. The price differences are as well reflecting in the secondary market. 
Up to day, Rolex has made three green Submariners so far. In 2021, the market value of those green Subs are:
Rolex Kermit 16610LV 

Rolex Submariner 16610LV is a 40mm Submariner with a green aluminum bezel. As it has been more than a decade since its discontinuation, a brand new one is already hard to find. 
For a brand new 16610LV, it will cost more than US$30,000 to get. And for a pre-owned one, it usually starts at US$14,000+. 
Rolex Hulk 116610LV 

Rolex Submariner 116610LV is a 40mm Submariner with a green Cerachrom bezel. It was launched together with 116610LN in 2010. It was immediately considered as one of the most important models in the brand's history. 
Due to its discontinuing in 2020, its value has been increasing over time. Right now a new 116610LV is available at US$20,000+ in the market. 
Rolex Cermit 126610LV 

The 2020 version of green Rolex Submariner is usually call "2020 Kermit" or "Cermit". It is a 41mm Submariner with a green Cerachrom bezel. 
For a brand new 126610LV, the price will be US$20,000+ in the secondary market. 
Because Rolex Submariner watches are still extremely popular watches today, they continue to hold their value and some of the models have increased in value over time. No matter which one you get, it will be an amazing treasure for investment or even to pass on. 
Read More :