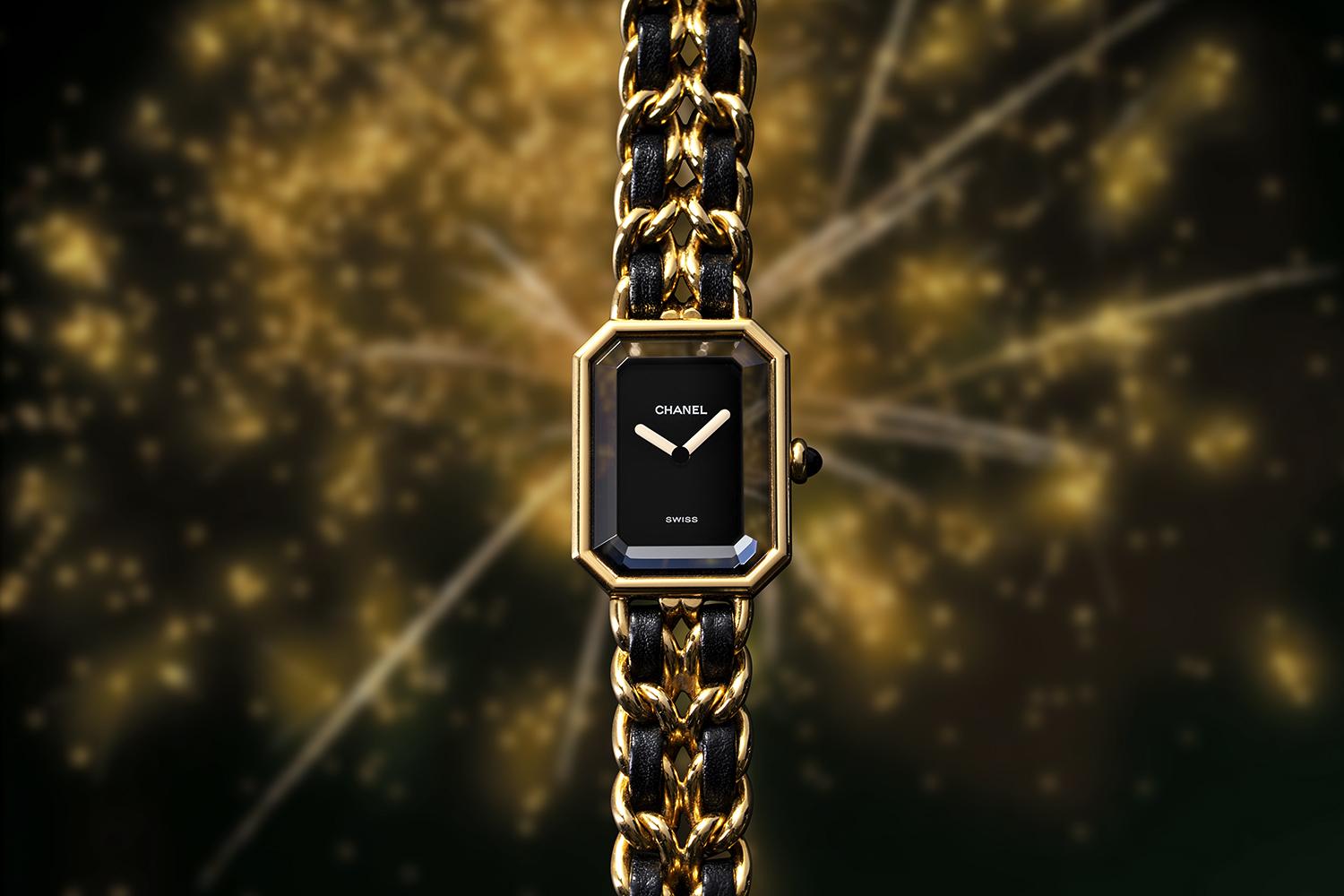 Introduction
Founded by Gabrielle Chanel in 1910, Chanel watch is one of the most revered haute-couture houses in the world. With its operational headquarters in London and creative hub in Paris, the company specializes in women's ready-to-wear, lifestyle accessories, perfumes and luxury watches.
The brand launched its first watch collection in 1987. Named PREMIÈRE, this series was a tribute to the brand's best-selling N°5 perfume. In 1990, the MADEMOISELLE watch was introduced. In 2012, the Chanel J12 collection was launched.
Chanel is one of a few fashion houses to have a fullfledged watchmaking facility in Switzerland. The successful acquisition of Chaux-de-Fonds based G&F Châtelain manufacture in 1993 was a significant leap in the watchmaking history of Chanel watch. This company has been specialized in various manufacturing processes related to fine horology and jewellery.
As on date, the flagship chanel watch collections are Boy-Friend, J12, Code Coco, Monsieur and Première. Produced in its own manufacture in Switzerland, the brand's watches proudly carry the prestigious Swiss Made label. Some of its wristwatch models are equipped with in-house movements.
Chanel PREMIÈRE

The French fashion house's most iconic product is its No. 5 perfume. It was formulated by the Russian-born French perfumer Ernest Beaux for Chanel watch in 1921. Since its launch, this best-selling fragrance has been a key pillar of the luxury brand's product portfolio. Introduced in 1987, the chanel premiere watch series draws its design inspiration from the No. 5 perfume bottle.
Presently, this magnificent collection offers models like Chain, Rock, Velvet, Ceramic, Mini and Camélia Skeleton. Depending upon the version, these timepieces feature quartz or mechanical movements with time-only display. The Chanel Première series is composed of stainless steel and gold case timepieces as well as top of the range gem-set editions adorned with brilliant or baguette cut diamonds.

The chanel chain watch models from the Première family are fitted on straps inspired by the gold-colour or metal-and-leather chains of the famous hand-bags made by the Parisian high fashion house since the 1950s. Evoking the distinct shape of the No. 5 perfume bottle, Première watches feature black, white, mother-of-pearl, diamond-set or skeleton dial.
The chanel watch singapore price range of this emblematic ladies' series is S$6,000 to S$200,000.
Chanel J12

Launched in 2000, J12 is the best-selling wristwatch collection from Chanel. It is also the first sports watch from the iconic brand. The debut model from this series featured black ceramic exteriors. In 2003, the brand expanded this family by introducing the new J12 chanel white watch model in ceramic. Presently, J12 is one of the most extensive Chanel watch collections.
The chanel j12 watch is available in various sizes, ranging from 19mm to 41mm. The signature feature of this series is the highly resistant case and bracelet made with ceramic components. Depending upon the version, the watch case is mounted with a rotating or fixed bezel.
The brand also incorporates other materials (steel, gold, diamonds or other gemstones) with these robust ceramic watches for aesthetic or functional purposes. Powered by quartz or mechanical (manual-wound or automatic) movements, these timepieces come with time-only three configurations or with complications like chronograph, GMT or tourbillon.

The chronograph and GMT models feature 41mm diameter cases and self-winding movements. From the J12 family, the brand additionally offers automatic "three-hand" watches with 33 mm and 38mm sizes. The Maison has recently enhanced this line-up by adding new versions equipped with the self-winding calibers produced by Kenissi, a Swiss manufacture co-founded by Chanel. The Chanel J12 tourbillon watches are available with 38mm diameter case and manual-wound mechanical movements. The quartz watch models are offered in 19mm, 29mm and 33mm sizes. The smallest specimen in this comprehensive collection is the J12-XS with a 19mm case.
Chanel also creates bezel-set and fully paved versions of its J12 timepieces. The approximate selling price of this popular collection starts at SGD 5,500. The retail value of high-end (diamond-set or tourbillon) models can fetch above S$100,000.
Chanel Boy-Friend

Introduced in 2015, this radically graceful series highlights pure lines, harmonious proportions, and perfected contours. The chanel boyfriend watch collection offers quartz and mechanical wristwatches featuring facetted rectangular cases made of stainless steel, beige gold or white gold. They usually come with straps in calfskin with a quilted pattern, tweed or alligator leather or with a matching metal bracelet.
The line-up is traditionally comprised of minimalistic two-hand time-only models and versions featuring date or small seconds. The brand also offers skeleton models and diamond-set watches from this series. Offered in small, medium and large sizes, Boy-Friend watches retail in the S$4,000 to S$150,000 price range.
Chanel Coco Code

Introduced in 2017, Coco Code is a fashionable chanel watch women collection featuring embossed straps. This series is a tribute to the iconic 2.55 Flap Bag created by Gabrielle Chanel in 1955.
The watch case evokes the distinctive design of the famous Mademoiselle Turn Lock of the Chanel 2.55 Flap Bag. Available in steel, ceramic and beige gold versions as well as in two case sizes (small and medium) this two-hand quartz wristwatch comes with an embossed strap/bracelet. The calfskin strap features a distinctive pattern inspired by the legendry quilted leather hand bag.
Depending upon the version, the pixel-styled bracelet features links in steel, ceramic or beige gold. The brand also offers diamond-set Coco Code watches. In Singapore, the approximate selling price range of this collection is S$7,800 to S$130,000.
Chanel Monsieur

Introduced in 2016, Monsieur is a high-end watch collection dedicated to men. Available in gold, ceramic and platinum case versions, these masculine timekeepers are powered by in-house mechanical movements produced by the Chanel Manufacture in Switzerland. At present, this distinguished series is comprised of a number of wristwatch models featuring a retrograde minute hand, small seconds and jumping hour display. The Lion edition models feature a gold sculpture of lion instead of small seconds function.
Equipped with a hand-wound mechanical movement, each Chanel Monsieur watch comes with a classic round case. It is available in black marble, matte-black guilloche, navy blue, white opaline, black grand feu enamel and diamond-paved dial versions. The approximate chanel watch price singapore of the Monsieur collection ranges from S$53,000 to S$300,000.
Other watch models
The other remarkable watch collections created by the French high-fashion empire are Mademoiselle, Camellia, 1932 and Chocolate. These timepieces are no more available in the brand's latest catalogues. Each of these chanel vintage watch families has its distinct style and charisma.