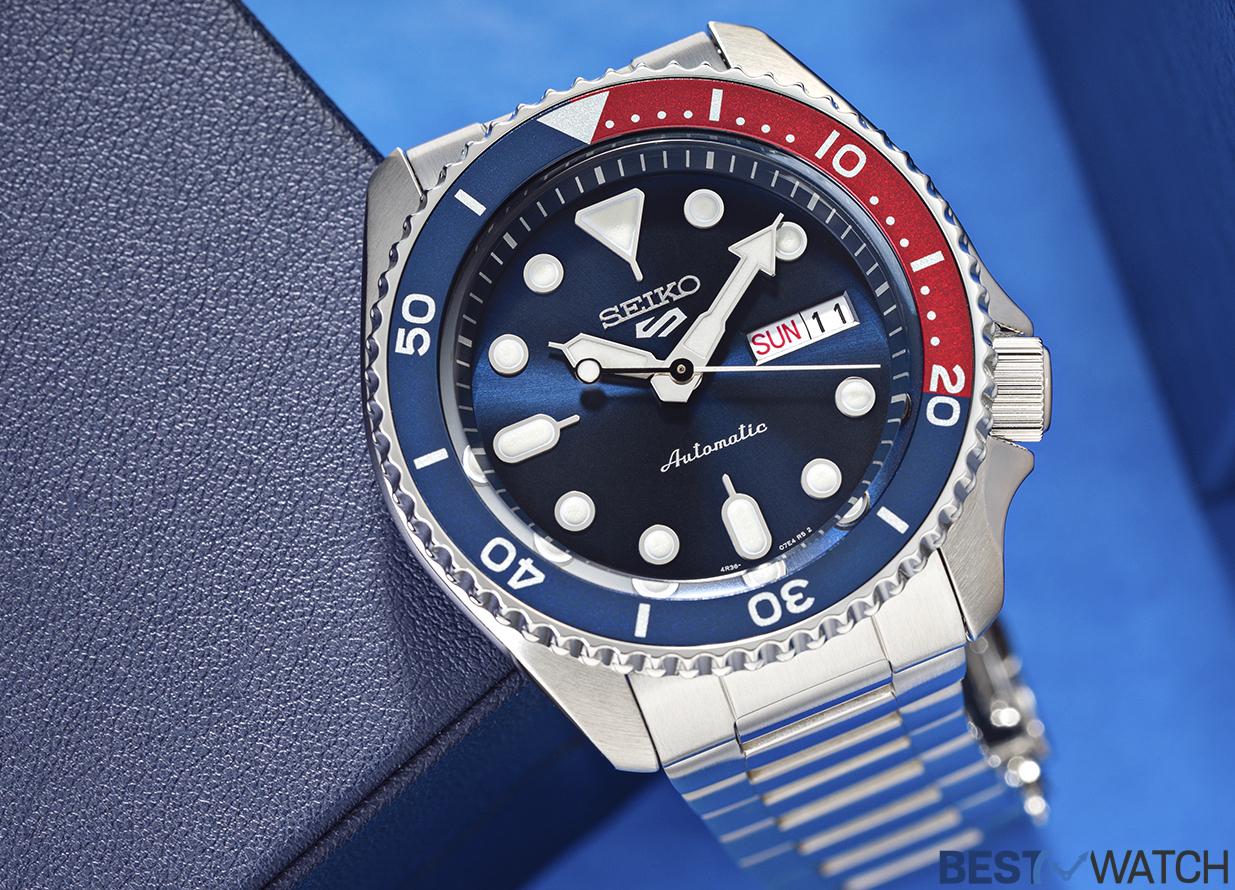 For valid reasons, the Japanese brand Seiko is among the most well-known watchmakers in the world of timepieces, especially in Singapore. Seiko rarely falls short of designing and creating high-end and efficient watches and accessories, thanks to its great artistry along with remarkable invention. Aside from that, the Seiko 5 Sports line is now spearheading the development of many of the most famous and recognizable automatic and mechanical timepieces in the world. This series of watches are popular because of its sturdiness, dependability, aesthetic appeal, and because of its reasonable prices. Choosing from the Seiko 5 watches can become very difficult since all the models have factors that are very appealing.

To simplify your decision-making process, we will list 10 of the best watches from the Seiko 5 Singapore line. We will also tell you what sets these ten watches apart from the rest. 
1. Seiko 5 snkl23

Seiko 5 watches are known for their great performance while being under an affordable price bracket for many. The famous Seiko 5 snkl23 watch comes at under $150. At this price point, there is hardly any other watchmaker in the world who delivers a product of this quality and build. The Seiko 5 snkl23 comes with a case diameter of 38mm, and its thickness is nearly 10.6mm. The distance between lugs is 45.5mm, giving the design a chic and classy touch. It has a case design that is beautiful without being too much. The most notable feature of the Seiko 5 snkl23 is the positioning of the crown at 4'o clock. This sets it apart from the other Seiko 5 watches. 
2. Seiko 5 snk809

The Seiko 5 SNK809 is undeniably among the most iconic timepieces ever created. Across the years, Seiko has managed to sell thousands of these automatic conventional watches. Now, this isn't the one-of-a-kind watch that will make everyone in the room go gaga whenever you reach for a cup of coffee, but statistics don't lie. The watch is today among the most dependable automatics available in the price range. It has a simple and clean design, with dials that attract anyone's attention for their simplicity. This watch is also known as the Seiko 5 Military snk809.
3. Seiko 5 Sports SRP481K1

The Seiko 5 Sports SRP481K1 is often referred to as the baby Ice Monster, for its bright and vibrant color scheme and design. The watch almost screams adventure when you look at it. Its dial is marked with bright blue and white accents, signifying snow and ocean. It is a watch designed and created for adventurers. Wear it for years after years under extreme conditions, yet it won't show a sign of aging. With a 44mm stainless steel case, it appeals to your eyes as well for its rather larger size. 
4.Seiko 5 Sports Automatic SRPD55K1

The Seiko 5 Automatic Sports SRPD55K1 is known especially for its use of Seiko Caliber 4R36. This particular caliber is widely recognized for having 24 jewels. Another amazing feature of this watch is that the movement is both hacking and manual winding. The power reserve will last you for over 40 hours. Overall, it is a great watch at a great price to everyone.
5. Seiko 5 Sports SRPD77K1

A stainless steel casement in dark gray with a glass case back characterizes this timepiece. A gorgeous green dial and brilliant greenish hands and bold dot indicators pop out against the backdrop for easy vision. One distinguishing feature of this wristwatch is its analog automated movement, which is fitted with a 4R36 caliber to achieve as precise timekeeping as conceivable. If you're looking for a watch with a unique aesthetic and impressive functions, this version is a wonderful choice. With the Seiko 5 Sports SRPD77K1, you may possess a robust, attractive, and affordable wristwatch for under $350.
6. Seiko 5 Sports SRPD73K2

The latest Seiko 5 Sports Suits Style, the SRPD73K2, is yet another watch worth keeping an eye on. This watch, which costs only $316 USD, gives unbelievable value for money. This Seiko Sports 5 variant is known for its adaptability, making it an ideal complimentary accessory. The watch is a terrific item that wraps up practically any appearance, whether you're donning athletic or casual clothing or even more professional apparel for your important work event.
7. Seiko 5 SNK793

If you are looking for something that gives you the best of both casual and formal, go for the SNK793. It has a dark bluish dial that comes secured with Hardlex mineral. It gives the watch superior protection from heavy usage and extreme conditions. The SNK793 comes powered with the Seiko Caliber 7S26C, known for its reliability and precision. It is an amazing watch to have in your arsenal, as it can suit multiple occasions. 
8. Seiko 5 Sports SNZG15

If you are looking for a premium field watch, look no further than the Seiko 5 Sports SNZG15. It comes packed with amazing durability thanks to the Hardlex crystal in the dial window. It also comes with the very significant Seiko-designed 7S36 movement. It is a high-end watch with the performance of a great field watch. 
9. Seiko 5 Sports SRPD73K1

The Seiko 5 Sports SRPD73K1 is best known for combining durability with affordability. It's smooth 42mm case is polished in silver, giving it a premium look. The stainless steel ensures that the watch stays anti-corrosive always. It comes with the same Hardlex crystal we talked about earlier, accounting for its amazing durability. It is a solid, rugged watch with a very adventurous vibe to it.
10. Seiko 5 SNZF17

The last entry in our list is by no means the least. The watch is endearingly known as the 'Sea urchin' for its design inspired by the movement of submarines. It comes packed with the Calibre 7S36, which gives it great performance power. Its rotating bezel moves in both directions, and the hands have full lume applied to them. The 41mm stainless steel case gives the watch a rather masculine appeal. It is one of the most sought-after automatic dive watches and remains a collectors' favorite.
Read More :