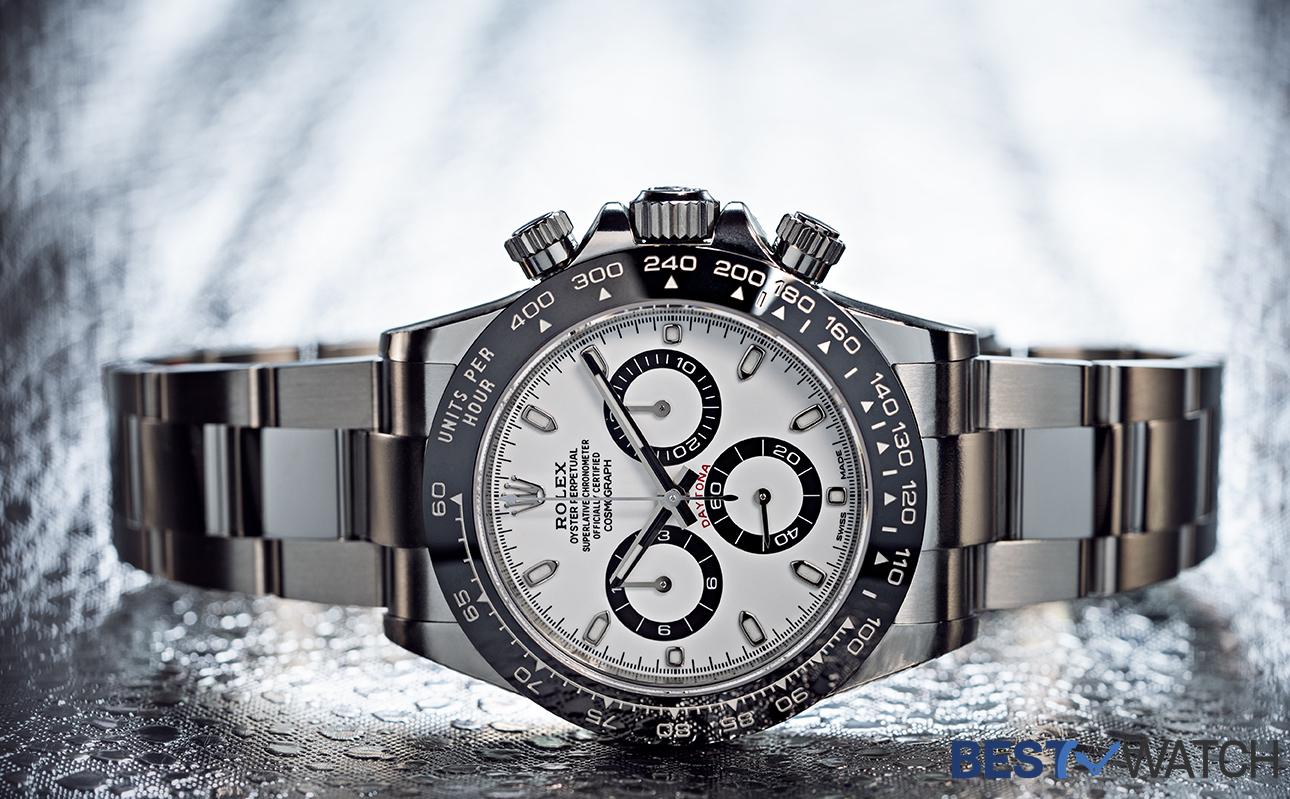 You don't need any knowledge about watches to know that watches can be extremely valuable. Especially vintage watches. In Oct 2017, the famous Rolex Daytona (Paul Newman Daytona 6239) was sold at auction for almost US$18 million. It is the highest record among all Rolex watches ever sold. 
Rolex watches are usually considered as the best option for timepiece investment.
Although the price of a valuable Patel Philippe watch is usually higher than a Rolex, unfortunately, it is also extremely hard to even get on hand. Rolex is comparatively more accessible. 
The value of Rolex has been stable for over decades. Of course, not all of its models can hold their value well for years. Actually, some models are more suitable for investment. 
For example, some references of the Rolex Daytona are hardly available at concessionaires and the market is willing to pay double the official price. In the case of other watches, such as the Explorer II, their value would be uncertain at the moment for the potential for an increase in value. It will be mostly dependent on when it will be replaced by a successor model.
The Rolex Cosmograph Daytona has been one of the best Rolex watches for investment over the years. Let's explore how the Rolex Daytona holds its value as one of the best "investment timepieces". 
Reasons why Daytona is a good investment

A Rolex watch itself is stable for investment
Every collector knows that many Rolex models are good for investment because of their continuous growth in value and ever-retaining popularity. 
With its long history with record-breaking innovation and incredible marketing strategy, Rolex's reputation is extraordinary worldwide. It makes the trading market for Rolex very active for both connoisseurs and beginners.
Most of the Rolex watches will hold their value and are always in demand. It is the safest option if you are just about to make your first investment.  
Some classic models like the Rolex Daytona will even increase in value more exponentially than others. 
History of Daytona
To understand why the Rolex Daytona is a good piece for investment, we will need to consider the history of this iconic timepiece as well. The Daytona Collection has always held an important seat in Rolex's history. 
Time back to the year 1955, Rolex launched the very original Daytona 6234 model. The watch wasn't launched in any name of "Daytona" or "Cosmograph". It was just simply labeled "Chronograph" and it wasn't selling very well at that time. 
Since the 1950s, the world has been obsessed with automobile racing. It had become one of the hottest sports in the US during the 1950s to 1960s. In 1962, Rolex served as the official timekeeper of the Daytona racetrack and introduced its 6239 Cosmograph for racing drivers in the next year. Rolex nicknamed the watch "Daytona" to emphasize its affiliation with the prestigious speedway. 
The Reference 6239 Daytona Rolex watch had soon become a popular pick for some iconic celebrities. It succeeded to build its name especially after Paul Newman wore it on his races. Paul Newman was an actor and a successful racing driver admired by auto racing lovers. The Rolex lovers nicknamed the reference of his Daytona "Paul Newman Daytona". 
Nowadays, many of the Paul Newman Daytona watches are being sold for over millions of US dollars at auctions. The Rolex Daytona has become a legendary watch to hold values for investment overall. 

Daytonas are scarce
Most models of Rolex Daytona are always scarce and in demand. Rolex usually distributes the new models in limited numbers to a few authorized dealers. Those dealers would have a year-long list of customers, who already pre-ordered a Rolex Daytona. 
Rolex would usually not reveal the number of the new models produced and the distribution. Yet the huge demand among the collectors for every Rolex new release is never satisfied. Even if you pre-ordered, it is still possible that you will need to wait for years. Some dealers would consider the waiting time would be more likely two to five years. 
Its circulation is never enough. Therefore, It is almost impossible to simply walk into a Rolex store and get one Daytona watch as you wish. Some collectors would simply wait for the distribution from the authorized dealers, some will happily spend over double the price to get a brand new Daytona watch instantly on the secondary market. Thereby the selling prices for a Rolex Daytona are ever-increasing and you can sell one anytime easily without losses.
Rolex Sports Models
Rolex sports watch collections usually reliably hold or appreciate in value than its other collections. The most in-demand sports watches include the Rolex GMT Master II, Rolex Daytona, and Rolex Submariner. 
Some special models of these sports watches, such as the Rolex Hulk Submariner and the Rolex Batman GMT-Master II have seen a continuing increase in value over time. 
Not only the popular old sports models can increase in value, even newly discontinued models instantly skyrocket in the second-hand market. 
Rolex sports watches will ever go out of style and are always in demand. As one of the most popular Rolex sports watches, it is fairly safe to say that Rolex Daytona watches are likely to increase in value under these circumstances. 
Best Daytona watch for investment
Steel Rolex Daytona Black 116500LN

The most approachable Daytona watch for investment should be the Rolex Daytona 116500LN. It is a Rolex 904L Oystersteel model with a Cerachrom bezel and screw-down crowns. It is a timeless and classic design that is perfect for an everyday watch. Even at first glance it is easy to understand why this watch can be so much in demand.
When the Rolex Daytona ceramic f116500LN was introduced at 2016 Baselworld, it was £9,600 at list price. However, in just a few years after its launch, it is now changing hands on the second-hand market for more than a double of price. 
Rolex Daytona Rose Gold 116515LN 

For a Rolex Daytona, some collectors would go for a more luxurious one. Such as a rose gold Daytona with matching dial and diamond indexes. The rose gold for a Rolex is called The Rolex Everose gold. It is a perfect rosy gold without being too coppery that many Rolex lovers admire. 
That's why a rose gold Rolex Daytona, as well, always holds its value because of its popularity among the collectors. 
Rolex Daytona Gold 116508

It should be needless to say that a classic yellow gold Daytona is also a good choice for investment. For example this Rolex Daytona gold 116508 with a black dial. 
A yellow gold Daytona always has its spot among the collectors and even celebrities. 
Read More :