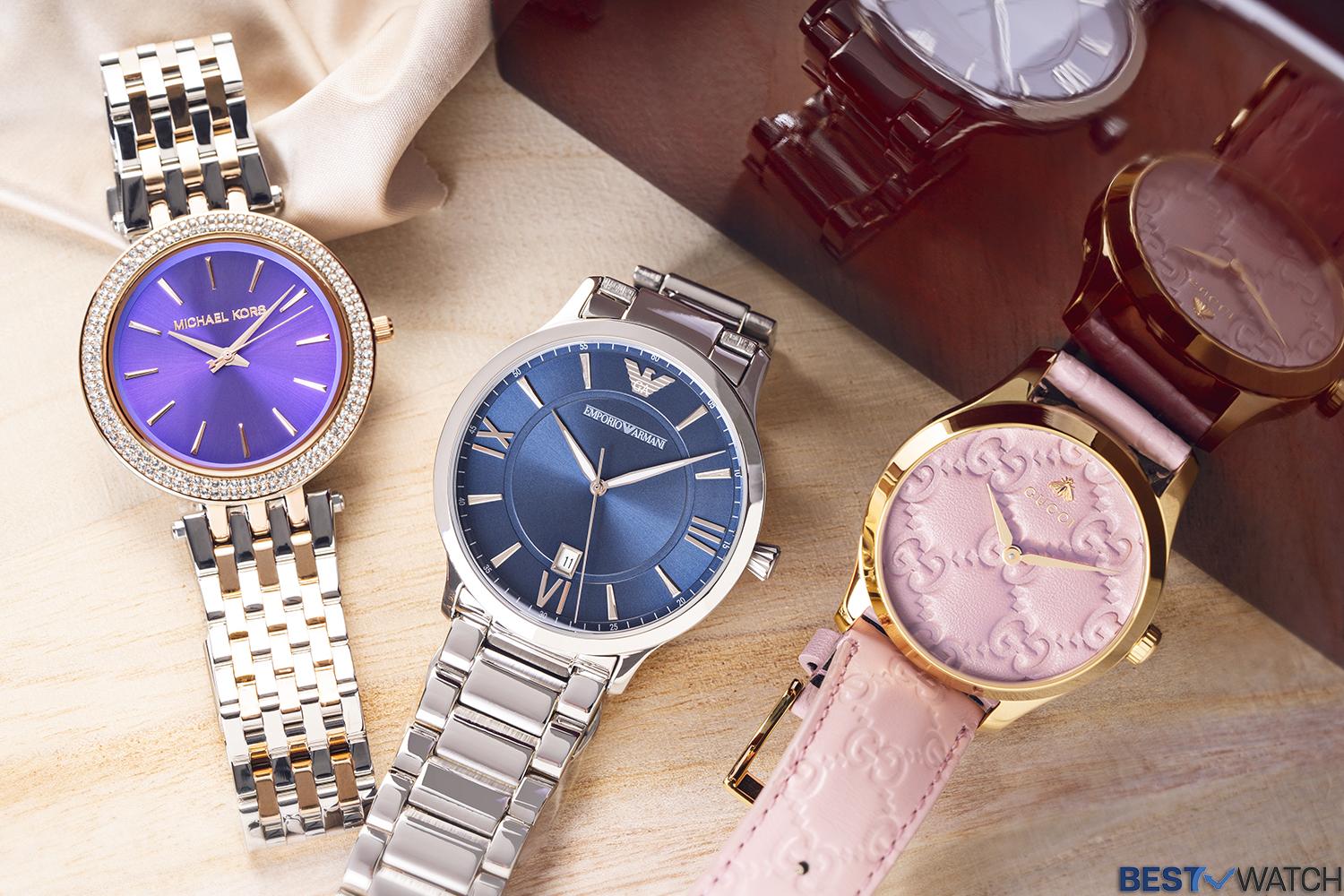 Instead of only one everyday watch, you may want a few more to pair with your trendy outfits. Yet you cannot settle for the ones with low quality. We understand. Some affordable designer accessories will definitely upgrade your look.  
Designer accessories are indeed stylish and well-made, just like the rest of their fashion lines. They won't stand ruining their reputation by any low quality pieces. 
Many designers have launched a whole series of accessories, almost everything that you can think of: earrings, necklaces, pendants, and watches of course. Among all kinds of these luxury accessories, watches are usually in the center of discussion. 

Watches are both functional and stylish at the same time to just perfect your look. You can get reasonable quality and look trendy with just one piece of designer watch. 
Here we are going to introduce some of the best affordable luxury accessories for your trendy outfits.
Top affordable designer accessories that make your outfit trendy
Michael Kors

Michael Kors is an American fashion designer for luxury accessories and womenswear. He founded his namesake brand in 1981 The Michael Kors brand features a range of fashion accessories from men's & women's clothing, handbags, jewellery to watches. It has become famous worldwide due to the stylish and practical designs. 
Among the various lines of products, Michael Kors is best known for their handbags. The Michael Kors handbag has become one of the most favorite handbags in the world. 
When it comes to watches, the Michael Kors watches are also remarkably selling well. Their watches have been manufactured and distributed by the Fossil Group since 2004. The two companies have signed an agreement on the Michael Kors watch production. Fossil has been producing quality watches for decades. Under the quality control of the Fossil Group and the supervision of Michael Kors, the Michael Kors watches are known for reasonable quality. 
With attractive designs and affordable prices, the Michael Kors watches for women are popular among the young working ladies. 

Diesel

Diesel is an Italian fashion brand founded by Renzo Rosso in 1978. It is considered as one of the pioneers of Italian fashion and casual clothing. 
It keeps expanding its product lines over the years, from its famous denim clothing for men, women & kids, to intimate, beachwear and accessories. Renzo Rosso once said, 'We started out just selling jeans and now we're selling a way of life'. The wide range of products own their unique style representing a concept of lifestyle. 
Just like their denim products, the Diesel watches are industrial and robust. They are also manufactured by the Fossil Group. It ensures quality to a certain extent. 
Although the production is not on their hands, the designs of Diesel watches are created by their own brand. They are bold and edgy with exuding personality and creativity. These oversized watches are very much popular among the young generation. 
If you are looking for some bold accessories for your trendy outfits, a Diesel watch will be a perfect choice. 

Tommy Hilfiger

Tommy Hilfiger is a globally renowned American fashion designer. He founded his namesake brand in 1985 and launched his first menswear collection. Since then the brand has grown to a breadth of collections and lines including clothing, footwear, accessories, watches and more. In 2010, the PVH Corp. acquired the Tommy Hilfiger brand and further expanded its distribution network to over 100 countries.
Tommy Hilfiger has been a symbol of American cool style for decades. Even the color of red, white and blue were synonymous with brand for a period of time. Its apparel and accessories are a kind of status of American luxury. 
A Tommy Hilfiger watch is one of the best luxury accessories for a well-dressed wrist. The Tommy Hilfiger Watches are considered high quality among other designer brands. They offer a colossal determination of style ranges including simple and chronograph watches with various styles.
The Tommy Hilfiger watches are well built by Movado and they are very reasonably priced. If you need some classy accessories that are reliable and affordable for your wardrobe, just take a look at the Tommy Hilfiger watches.

Marc Jacobs

Marc Jacobs is one of the valuable fashion designers nowadays. His namesake brand has been huge for a long while and is still growing. If you are going to purchase some affordable luxury accessories, the ones from Marc Jacobs should be on your list. 
Marc Jacobs leather goods and handbags are one of those leading the trends of the world. You can see many celebrities being spotted with one. Other Marc Jacobs accessories such as jewelry and watches are also selling well. Pairing Marc Jacobs accessories to your daily wear will upgrade your look. 
Marc Jacobs watches are one of the best-selling designer watches in the world. Together with the modern and stylish designs, the Marc Jacob watches are packaged with high quality parts. They are well built with reliable Japanese and Swiss internals. Considering the build, their prices are very reasonable. 
Reliable and affordable, a Marc Jacobs rose gold watch will be the best luxury accessories for your outfits. 

Marc by Marc Jacobs
Although discontinued in 2015, the Marc by Marc Jacobs accessories is being missed by fashion lovers. 
Marc by Marc Jacobs was the designer's second-tier collection with lower prices. Their designs are chic and clean that are even more affordable for everyday look. You would love to have a few of them to match with your outfits in different styles. 
Their lovely products including Marc by Marc Jacobs watches are still available in the secondary market. 

Emporio Armani

Emporio Armani is one of the many sub-brands under Giorgio Armani. Giorgio Armani is one of the legendary Italian fashion designers who built up his fame globally. 
Unlike the high-fashion main brand, Emporio Armani is the second brand that focuses on trends. The brand produces a wide range of items from clothing, intimate wear, footwear to accessories like eyewear, jewelry and watches. 
Among its accessories, eyewear and watches are particularly popular. The Emporio Armani watch collection is also made by the Fossil Group. In this way we can say the watches carry a reasonable quality. They feature delicate mechanisms with attractive designs. An Emporio Armani watch is a fascinating luxury accessory to make you look trendy. 

Read More :