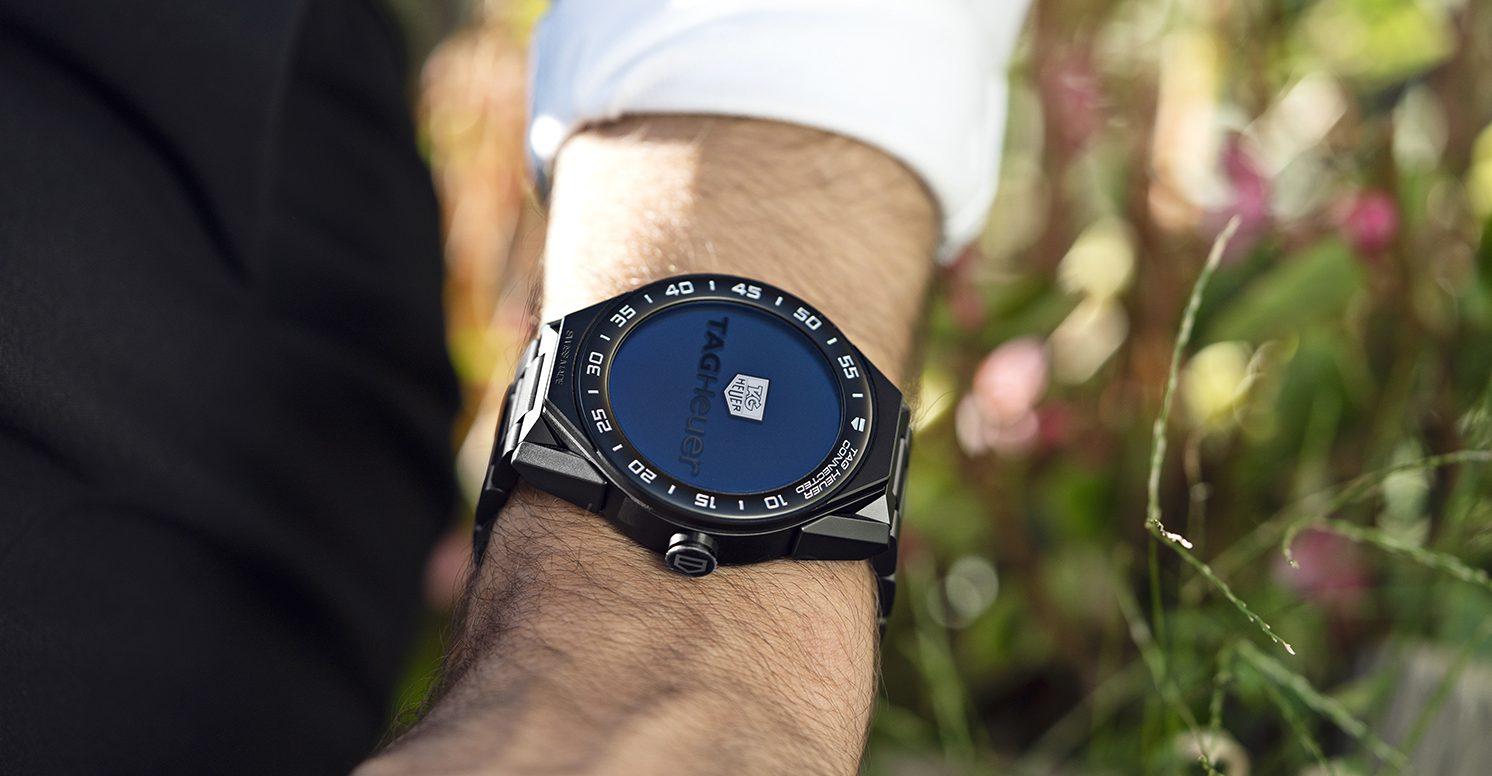 Introduction
A Smartwatch is defined as a wristwatch-inspired wearable technology device that can execute various functions normally found in a Smartphone. For performing majority of these operations, it needs to be paired with a compatible Smartphone or any other electronic device. It can also perform various functions while staying unconnected. Before venturing into making your own smartwatch, you should be aware of various components and systems of the same.
Operating systems

Just like the operating systems used in the modern computers, every Smartwatch requires an OS to efficiently manage all the applications and software associated with the particular gadget. The most popular Smartphone operating systems are Android and iOS. In addition to any of these programs, smart-devices feature several other software applications for various functions.
Hardware
We can divide the smartwatch hardware into two sections: The first section is the electronic module with display panel, battery and peripherals. The second one includes exterior parts like case, bezel, strap, crown, pusher and glass. The components included in the second section are typically found in traditional wristwatches.
How to make your own smart-watch?
Depending upon your expertise level, you can make a smartwatch by using several methods. Below, you can discover eight ways:
1. By attaching a smart-module
You can create a smartwatch by attaching a pre-programmed smart-module on the case-back side of any analogue watch. This method does not ruin the aesthetics of your watch. Paired with a compatible Smartphone, this module converts your analogue timepiece to a wearable smartwatch. You may get such smart-modules from the market.
2. By interconnecting multiple modules

If you are unfamiliar with the assembling of PCBs, you may prefer this method for assembling your own smartwatch. It typically consists of a watch-head and numerous swappable modules customized for various functions and sensors. Designed after the traditional wristwatch, the principal element itself is a smart-watch. The user can enhance its functionality by plugging in one or more supporting modules. Depends on your requirement, you can purchase and attach more number of modules in future. You can assemble an easily customizable smart-watch employing this technique.
3. By pairing with a Smart-strap

You can create a smart-watch by attaching an E-strap with your analogue watch. The E-strap features a smart-buckle incorporating a digital display and the smart-watch module. This smart-buckle can be paired with your Smartphone for instantly accessing the multitude of connected functions. Two excellent examples of such innovative straps are, Frederique Constant E-Strap and Montblanc TimeWalker Urban Speed e-Strap.
4. By using interchangeable modules

You can replace the existing analogue mechanism with a smart-watch module. For this, you need a customized smart module that can fit into the watchcase. You should have customized crowns and pushbuttons if necessary. Some watch brands offer two interchangeable modules with their smart-watches: one mechanical and one smart-watch. The TAG Heuer Connected Modular 45 is an example. You can easily switch over between analogue watch and smartwatch. During the process, utmost care must be undertaken to prevent damages to the modules and watch components.
5. DIY kit (with all components)

Buy a DIY (Do It Yourself.) smartwatch kit, which typically includes multiple printed circuit boards, OLED display, rechargeable battery with connectors, watch-housing, strap and manuals.
Your smartwatch DIY kit typically contain multiple Printed Circuit Boards like processor board, display unit and auxiliary PCBs. Interconnect these PCBs as mentioned to make the electronic heart of the smartwatch. Connect the battery provided with the kit and switch on the assembly. The LED will start displaying some basic indications like time, date, etc.
The next step is software loading and checking. Connect the electronic module of the smartwatch with a computer using micro-USB cable. Upload the necessary codes from your computer. You should also download and install compatible Os and Apps in your Smartphone, which would act as the paring device when your smartwatch began functioning. After finishing the required programming, you can synchronize the electronic module with the Smartphone. Disconnect the micro-USB cable and check all the functions.
You can then assemble the parts into the housing provided with the kit. Carry out the functional checks again. Secure it with the strap provided with the DIY kit, and your own smartwatch is ready now!
6. Open Source Smartwatch
This method is extremely effective for computer software geniuses with less knowledge in assembling electronic components. Such people may choose to buy an open, hackable smartwatch, which can be converted into a full-fledged smartwatch by loading any open-source hardware platform and operating system. For example, Arduino is a popular open-source smartwatch hardware platform and AsteriodOS is an open-source operating system for smartwatches.
On World Wide Web, you will find several open-source apps, which can be downloaded and utilized for your smartwatch. You can also modify or create custom apps using programming languages.
7. Self-Designed Smartwatch

A main issue with all DIY kit based smart watches are their bulky and unattractive design. It is mainly due to large-sized PCB boards and exterior. If you are really interested to make a slimmer smartwatch featuring your own design, there is an effective technique.
For manufacturing such a portable device, you need tiny Printed Circuit Boards and a small case. Producing miniature PCBs in-house is extremely difficult, because it needs state-of-the-art CNC machines. Don't worry, you can make miniature circuit boards with the help of made-to-order PCB manufactures. The circuit-board of a smartwatch can be drawn with any PCB design software, in round or square shape as per your requirement.
You can subsequently submit the blueprint of your miniature printed circuit board to any custom PCB makers. You can also create a small-sized LED display utilizing the above-mentioned way. After receiving these assemblies, interconnect them and add necessary components, peripherals and battery, and your custom smartwatch module is ready now. Its smart functions can be activated by loading any supporting operating system and other software programs using a micro-USB cable and computer. You can also check its sync with compatible smart phones.
Simultaneously, you can start designing case, bracelet and other components. You can draw up the exterior parts of the smartwatch with any product design software. With the help of your own 3D printer, it is possible to produce the case, bracelet and pushbuttons. Otherwise, you can make use of online or offline 3D printing services.
These external parts can be also manufactured using traditional methods, in-house or with the help of specialized workshops. Other components like protective glass are easily available for purchase. After properly assembling the electronic module into the watch case, you can once again check and certify the smartwatch functionality by paring with a compatible Smartphone.
8. Make by salvaging old mobile phones

You can make a smartwatch using the components of an old mobile phone. The cellular phones with small screens (for example Nokia 1100) are preferable. You also require some additional components like an open-source microcontroller board, a blue-tooth module, resistors, diodes, ribbon cables and small switches, micro-USB charging cable and a compatible battery. The individual should be in position with soldering equipment and related tools for scrapping the old phone.
From a mobile phone, you can take out LCD screen, speaker and Vibrating Motor. Its screen cover can be used as the protective glass for your smartwatch. Now, you are ready with all necessary hardware required for assembling the electronic part. For installing operating systems, codes and other software, you may follow the same techniques mentioned in the previous method. You can also craft case and bracelet as mentioned earlier.
Read More :