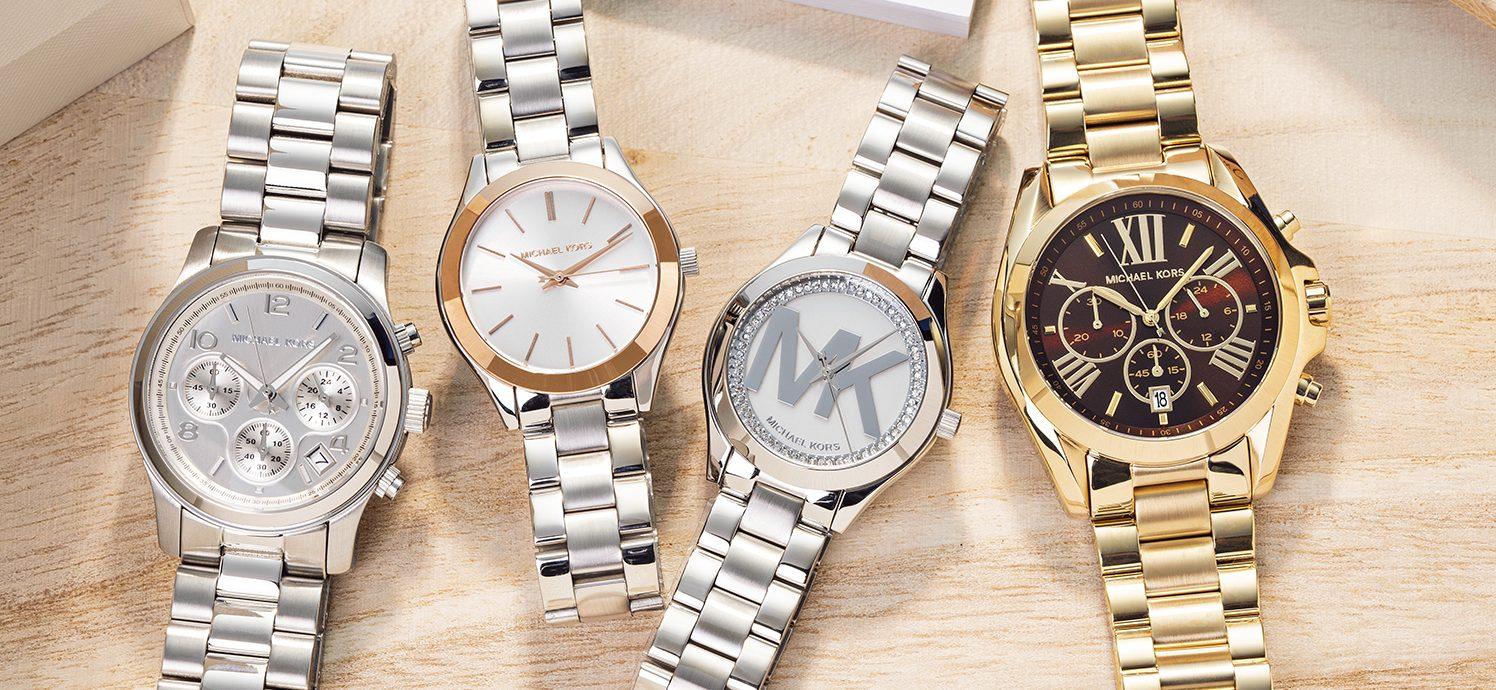 Introduction
Wristwatches can be grouped into several categories based on their functions, performance, price range, quality and styles. One such category is 'Fashion Watches.' In the market, you will typically come across hundreds of fashion watch brands. From this crowded spectrum, we have shortlisted 11 brands, known for their distinct styles. This list covers from high-fashion to casual fashion categories. 
1. Louis Vuitton watches

Louis Vuitton is one of the most revered names in the global luxury industry. This iconic French luxury-fashion house was established in 1854 by Louis Vuitton (1821–1892), with an ambitious aim to produce stylish and superior quality trunk boxes. With an illustrious history of more than 165 years, Louis Vuitton is known for its high-fashion clothing lines and opulent goods. The brand offers expensive bags, small leather goods, footwear, fragrances, luxury watches, jewelry and travel accessories inspired by their iconic designs. The brand's symbolic Damier and Monogram Canvas patterns can be seen in most of the luxury products from Louis Vuitton.
In 2002, Louis Vuitton introduced their first watch collection, the Tambour. All LV watches, including its high-complication timepieces, are produced in-house by the company's own manufacture in Switzerland. Endowed with the prestigious Swiss-made certification, all Louis Vuitton watches capture their artistic inspiration from the brand's iconic designs and patterns.
2. Hermès watches

A prominent high-fashion house established in Paris, Hermès enjoys a distinguished history of more than 180 years. This iconic premium brand was founded by French businessman Thierry Hermès in 1837. Initially focused on saddlery and leather-goods manufacturing, his business venture has grown to a world-renowned high-fashion apparel and luxury products company. In addition to their Ready-to-wear clothing lines, the Parisian luxury brand offers equestrian goods, fragrances, footwear, jewelry, leather bags and accessories, make-up products and timepieces.
Bearing the Swiss-made quality label, All Hermès watches are produced in-house, by the company's own subsidiary in Switzerland. La Montre Hermès also manufactures mechanical movements, dials, cases and leather straps. These capabilities ensure the company's absolute functional independence in the field of watchmaking. Dreamed up by the most talented fashion designers, Hermès watches derive their aesthetic inspiration from the brand's iconic products, motifs and designs.
3. Gucci watches

The iconic Italian luxury fashion house Gucci was founded by Guccio Gucci in 1921. A subsidiary of France based international luxury group Kering, Gucci is one of the most successful Italian fashion brands. The house offers ready-to-wear collections, luxury bags, foot-wear, lifestyle goods, jewelry and watches. Proudly reflecting the most distinguished traditions of Italian fashion designing and Florentine craftsmanship, the brand's products are known for their eclectic, modern and whimsical styles.
Designed by the best creative talents in the fashion industry, Gucci watches are manufactured by the company's own production facilities in Switzerland. Inspired by the luxury Maison's design ethos, Gucci timepieces feature a distinct style incorporating the brand's iconic symbols and distinctive patterns. All timepieces are Swiss Made. 
4. Balmain watches

Balmain is a Paris based fashion house founded by Pierre Balmain (1914 – 1982), who was popularly known as the 'King of French Fashion'. Pierre was an expert in designing distinctive and marvelous dresses for renowned movie actresses and noblewomen. 
Since its establishment in 1945, the award-winning haute couture and the ready-to-wear label have been renowned for their elegant and refined designs. The brand's primary focus has been on women's high fashion clothing, highlighting the Jolie Madame aesthetic. The high-fashion house is still continuing its founder's legacy and offers haute couture dresses, ready-to-wear clothing, accessories, perfumes and jewelry creations. 
From 1987 to 1995, Balmain timepieces were manufactured by the Swatch group under the licensing agreement. In December 1995, Swatch acquired the Balmain watch brand and created Montres Balmain in Saint Imier. This new company manufactures high-quality, Swiss-made fashion timepieces inspired by the iconic designs of Pierre Balmain. 
Balmain timepieces accurately reflect the artistic vigor of the Parisian haute couture label, enhanced with the best watchmaking expertise of a major Swiss watch company.
5. Emporio Armani watches

Emporio Armani is a brand of the prestigious Italian Fashion House Armani. This fashion empire was founded by the Italian fashion designer Giorgio Armani in 1975. 
Giorgio has been renowned for his contributions in the red-carpet fashion arena. His company has been involved in a comprehensive range of business activities starting from haute couture to lifestyle accessories and from home-furnishing to luxury hotels. 
Introduced in 1981 and designed by Giorgio, Emporio Armani label is known for its trendy and modern clothing lines, especially suited for the style-conscious young generation. Perfectly reflecting the fashion label's design principles, the Emporio Armani watch collection offers youthful yet elegantly styled contemporary wristwatches for both men and women. Emporio Armani watches are manufactured by Fossil Group under a licensing agreement signed in 1997.
6. Versace watches

A prominent business empire in the fashion world, the House of Versace was founded by Giovanni Maria Versace (1946 – 1997) in 1978. Boasting flamboyant colors, daring patterns and sensual cuts, Versace high-fashion dresses were popular among high-profile celebrities. His ardent love for the Greek mythological figure Medusa can be seen in the brand logo. His label's creations also highlight this lifelong devotion to the ancient Greek culture. Giovanni was also known as a rock n roll designer due to his constant relationships with renowned music personalities. 
Presently owned by Capri Holdings Limited, Versace typically creates high-fashion dresses and wedding collections, ready-to-wear fashion clothing lines, street-wear, kids-wear, bags, footwear and accessories. The brand additionally offers eyewear, fragrances, fine-jewelry and fashion-watches. 
Since 2004, Switzerland-based Timex Group Luxury Division has been designing, producing and distributing Versace watches. All these timekeepers bear the prestigious Swiss Made label. Versace watch collections reflect the so-called rock and roll style of the fashion house; and highlight the brand's characteristic icons like Medusa's Head, Greek key motifs and baroque ornamental patterns.
7. Hugo Boss watches

Founded by German businessman Hugo Ferdinand Boss in 1924, Hugo Boss is a globally recognized premium-fashion house. The brand offers clothing lines including business-wear, casual-dresses, luxury-sportswear and evening-wear. It is the number one fashion clothing company in Germany. Hugo Boss also offers shoes and other lifestyle accessories. It has licensed out the production of fragrances, eyewear and watches to other established companies.
Hugo Boss watches are manufactured and distributed by Movado Group under a licensing agreement signed in 2005. All Hugo Boss products are known for their elegant designs, continuous innovation, quality craftsmanship and ecological sustainability. Genuinely made with environment-friendly and high-quality materials, the much-acclaimed clothing lines of the brand combine modern and sophisticated design features. With their contemporary appeal and refined style, Hugo Boss watches perfectly faithfully reflect the design ethos of the iconic luxury fashion house.
8. Michael Kors watches

Michael Kors is a fashion brand founded by an American fashion designer and entrepreneur of the same name. Incorporated in 1981, his company Capri Holdings (formerly Michael Kors Holdings Limited) also owns Jimmy Choo and Versace brands. Michael Kors fashion label offers ready-to-wear clothing lines, bags, lifestyle accessories, shoes, wallets and watches. The brand's watches are manufactured by Fossil Group under a license agreement. Michael Kors's clothing lines are known for their modern style incorporating cool, sporty and sophisticated design features. Michael Kors watches proudly reflect this aesthetic spirit.
9. Marc Jacobs watches

Marc Jacobs is an American fashion designer who founded his eponymous label 1984. Marc Jacobs's clothing lines are popularly known for their distinctive designs mixed with preppie, grunge and high-fashion elements. In addition to fashion-clothing collections, Marc Jacobs also offers bags, beauty-care products, fragrances, footwear, timepieces and other lifestyle accessories. 
For a long time, Marc Jacobs branded watches had been produced by Fossil Group. In 2019, the designer fashion house signed a licensing agreement with Bedrock Manufacturing for designing and producing Marc Jacobs brand watches. Based in the USA, Bedrock is the parent company of notable American brands Filson and Shinola. Marc Jacobs watches perfectly reflect the streetwise aesthetics of the fashion house's clothing lines. These timepieces are available with various case-shapes and styles.
10. Guess watches

Based in Los Angeles in USA, Guess (Guess?) is a global apparel brand known for its casual-fashion lines. Founded by the Marciano brothers in 1981, Guess is also a global leader in Denim-wear. The brand also offers bags, jewelry, perfumes, shoes and watches. Guess watches are manufactured by Timex Group. Guess is known for their bold, sexy and trendsetting fashion clothing lines dedicated to young and stylish clients. Inspired by this distinctive style, Guess offers an extensive collection of audacious, flamboyant and sensual timekeepers.
11. Diesel watches

Diesel is an Italian fashion-clothing and accessories company founded by Renzo Rosso in 1978. Diesel is prominently a denim-wear brand. It additionally offers other ready-to-wear apparel, fashion accessories, shoes and watches. Diesel branded watches are manufactured by the Fossil group. A true alternative casual-wear brand, Diesel's clothing lines are traditionally known for their assertive, audacious and provocative design features. Instead of going after the latest trends in fashion, Guess diligently follows its own principles. With their over-sized dimensions and bold design features, Diesel watches reflect the similar aesthetic spirit of the brand.
Read More :