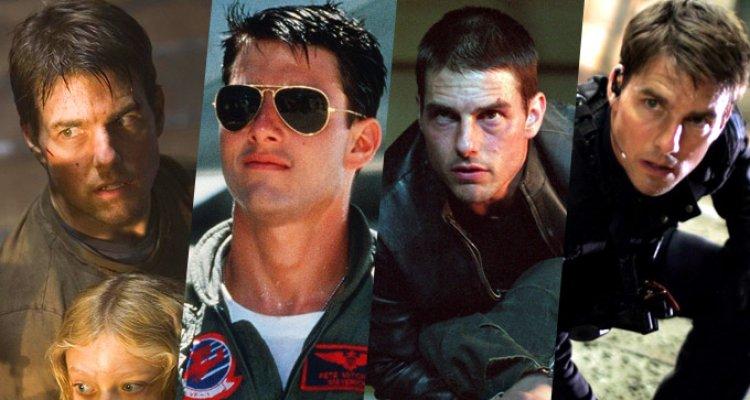 Introduction
To ensure originality of the stories of a film and its characters, movie professionals carry out a lot of research and study. Before filming, they have to find the appropriate dress designs, vehicles, wristwatches and other gadgets to suit every character. While selecting watches, particular attention is required to precisely match with the nature of characters and the specific timeline of events portrayed in the movie.
We often observe the specific make and type of watches worn by the leading actors in the films. Most of the film stars naturally possess impressive inventory of timepieces. The onscreen characters played by them also show off watches for promoting the brand they represent or to highlight a particular era related to the story. In this article, we emphasize on various wristwatches worn by leading actors in popular tom cruise movies.

Tom Cruise is one of the most versatile Hollywood actors. Debuted in the 1981 movie The Endless Love, Cruise is one of the world's highest rewarded actors. Appeared in more than the 50 Hollywood films, he is also one of the highest-grossing box office stars of all time. His most popular Tom Cruise movies are Top Gun, Rain Man, Minority Report, Edge of Tomorrow, Collateral, Jerry Maguire, Risky Business, Vanilla Sky and Mission Impossible sequels. In April 2022, the long-awaited Top Gun: Maverick was premiered. It is the second highest grossing film of this year.
Tom Cruise Movies: Mission Impossible 

Tom Cruise Movies 's Mission Impossible series of action spy movies are popular all over the world. The first film in this successful franchise was released in 1996. Cruise plays the role of a fictional spy agent named Ethan Hunt and so far six Mission Impossible films have been released. It is worth to note that these flicks show off a number of tom cruise watches, ranging from the mighty Casio G Shock to Tudor.

In the first Mission Impossible movie, Ethan Hunt (played by Tom Cruise) appears with a casio g shock DW-290-1V watch. This iconic model features a robust case with 200 meter water resistance, resin band, and an illuminated digital display offering functions like day, date, month, alarms and stop watch.

The Mission Impossible II was released in 2000, and Cruise chose to wear a casio g shock dw-6900 model for this sequel. This casual sports watch was introduced in 1995 as the first 6900 series model. Shock-proof and 200m water-resistant, it features Resin case and band, Illuminated digital display, mineral crystal glass and a multitude of utilitarian functions like calendar (day, date and month), stop watch, countdown timer, alarms and flash alerts.  

In 2006, the third Mission Impossible sequel was premiered. In this film, Casio G-Shock MTG-910D was used. This solar-power G-shock watch is water resistant up to 200 meters and offers functionalities like day, date, month, world time, multiple alarms and stopwatch. It has an illuminated digital display and a solar-powered battery that can hold the energy for longer durations.
Introduced in the 1980s, G-shock is one of the best-selling wristwatches in the world. Popularly known for its extreme shock-resistant properties, this global brand has transformed people's outlook about watches. These budget-friendly timekeepers are suitable for comprehensive range of activities. The casio g-shock singapore price range is S$150 to S$6,000.

In the fourth sequel (Mission: Impossible – Ghost Protocol, 2011) Tom Cruise wore a tudor heritage chrono watch model. This automatic chronograph features a 42mm diameter stainless steel case, grey-dial with black counters, and black bi-directional rotating bezel. In this movie, William Brandt (played by Jeremy Renner) appears with a Rolex Submariner.
The fifth sequel (Mission Impossible 5 – Rogue Nation) was released in 2015. In this film, Simon Pegg, who played the role of IMF technical field agent Benji Dunn wore a tissot t touch expert solar watch. Introduced in 1999, the Tissot T Touch is a tactile sports watch. It comes loaded with multiple functions like altimeter, barometer, thermo meter, compass, alarm, chronograph and etc.
Tom Cruise Movies: Top Gun: Maverick

Released in 1986, Top Gun is one of the most acclaimed Hollywood films. This award-winning movie portrays the story of naval combat pilots, and Tom Cruise played the role of LT Pete "Maverick" Mitchell. In that Tom Cruise movies, he chose to wear a black Porsche Design Chronograph made by Swiss watch brand Orfina. This timepiece was designed by Ferdinand Alexander Porsche, best known for the first Porsche 911.

TOP GUN typically refers to the United States Navy Strike Fighter Tactics Instructor program (SFTI program), conducted by at Naval Air Station Fallon, Nevada. This prestigious combat-aviation training was made famous by the eponymous film. Interestingly, Swiss luxury watch brand IWC produces a series of wristwatches named after the elite institution. Since 2007, the Schaffhausen has been making aviation timepieces for the US Navy as an official licensee. Among the IWC Top Gun watches, some models are created exclusively for the instructors and graduates of the prestigious SFTI course.
In the Top Gun: Maverick movie, Tom Cruise opted to wear the same model of the timepiece appeared in the 1986 film: An Orfina made Porsche Design Chronograph. In this record-breaking sequel the real IWC Top Gun watches also appear, mostly with supporting actors like Lewis Pullman and Miles Teller.
Other Tom Cruise movies

Released in 1988, Rain Man is a multiple award-winning film. In this Tom Cruise movies, he chose to wear rolex day date president watch featuring 18K yellow gold case and champagne dial. One of the most admired luxury dress watches ever made, rolex day date stands out with its impeccable style enhanced with fluted bezel design, fully-spelt day display at 12 o' clock and the date indication below the Cyclops lens window at 3 o'clock.

In the 2001 film Vanilla Sky, Tom Cruise movies he chose to wear a pilot watch manufactured by IWC Schaffhausen. This model, known as iwc mark xv, was introduced in 1999 with a 38mm diameter stainless steel case and the IWC 37524 self-winding calibre.The Tom Cruise movies in the 2004 neo-noir action thriller Collateral, Tom Cruise wore an IWC Ingenieur automatic wristwatch. The Ingenieur collection from the Schaffhausen based manufacture has been renowned for excellent reliability, robustness and outstanding anti-magnetic properties. Tropic Thunder is one of the Tom Cruise movies action comedy film released in 2008. In this movie, Les Grossman (played by Tom Cruise) appears with a Panerai Luminor GMT model.