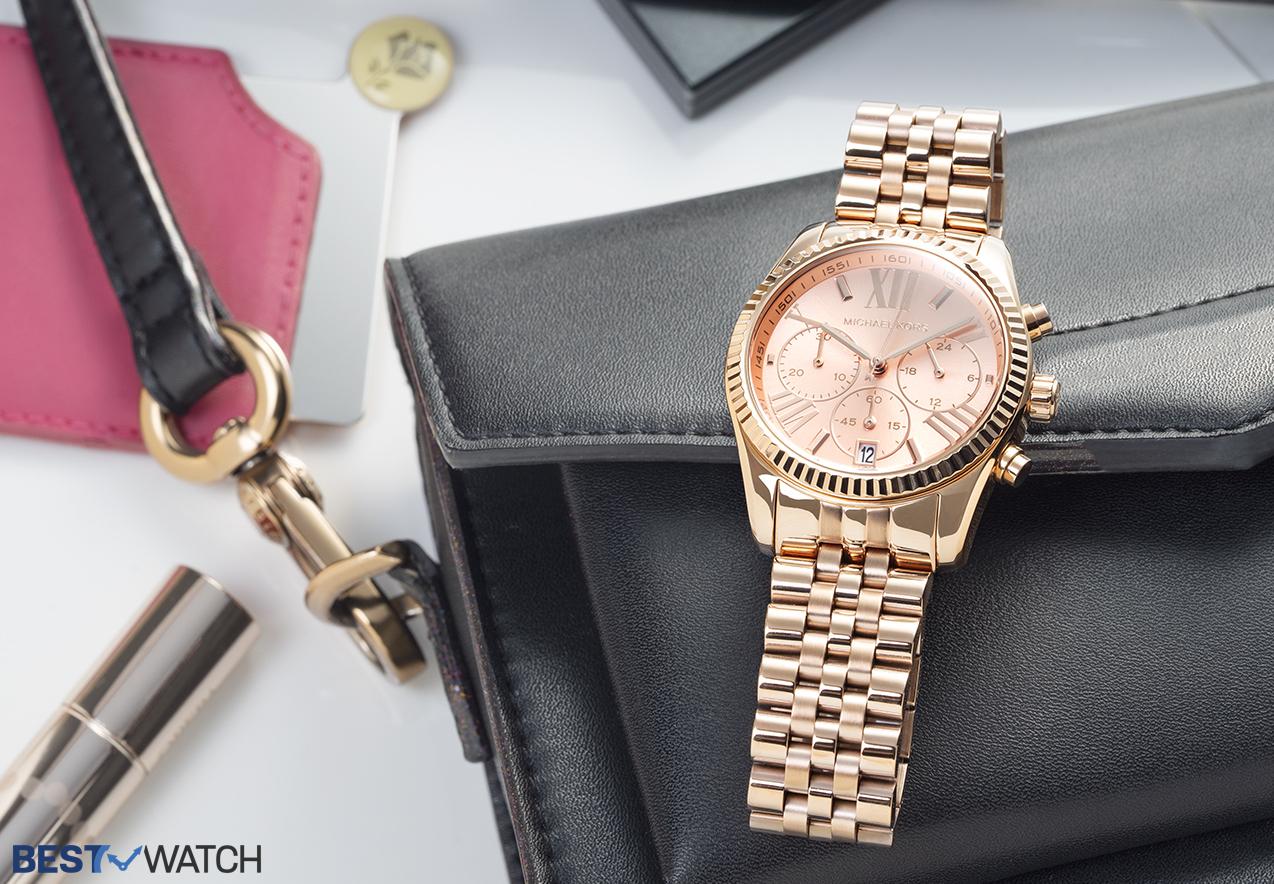 There must be some times that you just need a stylish watch for your outfit of the day. You may not want to cost a fortune just for a matching watch for your one-time party dress. 
If you are looking for an affordable watch without sacrificing quality, then you should consider a designer watch. Designer watches are indeed fashionable and stylish, just like the rest of their product lines. Yet they will offer well-built products that would not damage their prestigious brand value. You will get reasonable quality for these watches. Yet of course you should set your expectations too since they are not premium watchmakers like Rolex or Omega. 
Here we are going to introduce some of the best fashion watches that will definitely satisfy you. 
6 Top Fashion Watches You Should Know
Michael Kors Watches

Michael Kors is a renowned fashion brand founded in 1981. The fashion designer, Michael Kors used his name and established this brand to make accessories and ready-to-wear fashion products in modern style.
Michael Kors managed to launch several lines of clothing, accessories, jewelry, footwear. The brand has successfully expanded and got their own stores located in most of the prestigious cities in the world. It was 2004 when the brand started to produce watches. Michael Kors partnered with the Fossil Group and extended to various lines. Michael Kors watches have a licensing agreement that the Fossil Group primarily manufactures and distributes the Michael Kors watch.
As such, Michael Kors watches are made in manufacturing plants of the Fossil Group along with other brands that they also manufacture. Fossil has been producing quality watches for years now. They're known for using high quality parts and keeping watches affordable when need be. The watches of the brand are especially popular among the young working ladies.

One of the hottest Michael Kors watch women favoured is model MK3366. It is a Michael Kors rose gold watch with classic and modern design that will perfectly match with your everyday outfit. 
Diesel Watches

The brand Diesel was originally founded in 1978 by designer Renzo Rosso in Italy. It has quickly risen to the top of the fashion industry by the high sense of style with its clothing, footwear, and accessories. When it comes to watches, Diesel also created their own trends with their unique watch designs. 

Diesel watches are usually bold and edgy that caters to the young market. It appeals to their admirers with the exuding personality and creativity with their designs. They are known for their large oversized watches that are trending nowadays. If you are looking for something with a bolder design, the Mr. Daddy 2.0 Silicone Watch may suit you. The Diesel watch features multifunction movement with bold and unique design that is turning heads wherever you will go.
Tommy Hilfiger Watches

Tommy Hilfiger is an American brand that manufactures premium clothing, footwear, fragrances and accessories including watches. Tommy Hilfiger was founded in 1985 and now its retail stores are located in over 100 countries. If you search on some forum, you will find the good reputation of a Tommy Hilfiger watch among famous fashion brands. They are actually good quality timepieces that are very reasonably priced. 
The build of Tommy Hilfiger watches is good in quality. The product line is reportedly designed and manufactured by Movado. The watches are made with stainless steel cases that feature mineral crystal watch faces. They are equipped with quality quartz movements sourced from Japan. Japanese quartz movements are known as accurate and highly reliable. They are unlikely to need any maintenance except the occasional battery replacement. If you want to buy a nice fashion watch that will be reliable and affordable, just take a look at the Tommy Hilfiger watches.
Marc Jacobs Watches

You probably won't need much knowledge about fashion to know about the name Marc Jacobs. The renowned designer Marc Jacobs is known for his elegant but unassuming style in fashion. He has also produced accessories including watches, like the other international fashion brands. 
Marc Jacobs watches has been around for over a decade already. Like Michael Kors, their watches are popular among the young females. The Marc Jacobs rose gold watch is one of the best-selling fashion watches in the world. Despite the approachable prices of the product line, the Marc Jacobs watches are surprisingly well built. Most of their watches house quality Japanese made quartz movements with stainless steel cases, while a few models use ceramic cases and Swiss-made movements. The watches are water resistant to 50 meters with reliable Japanese and Swiss internals.
You may consider getting one Marc Jacobs watch when looking for a designer watch. They make nice fashion accessories that both are well-built, and affordable. 
Marc by Marc Jacobs Watches

The brand Marc Jacobs makes watches in two different product lines: the main brand as well as its lower-priced brand. Marc by Marc Jacobs is the designer's lower-priced collection known for its chic downtown vibe. 
Marc by Marc Jacobs watches are chic and clean that are perfect to be worn with an everyday look, no matter your style. In 2015, Marc by Marc Jacobs was closed. Yet their lovely products including Marc by Marc Jacobs watch remain popular in the secondary market. 
Emporio Armani Watches

Emporio Armani was founded in 1975 by the influential Italian fashion designer Giorgio Armani. It is one of the sub-brands of his main brand Giorgio Armani. For over decades Armani made every fashion item including watches. The Emporio Armani watch collection is also well-built and surprisingly affordable. 
The actual manufacturing of Emporio Armani watches also falls to Fossil like some of the others mentioned. It is safe to say that they carry reasonable quality. Their watches offer traditional and elegant as well as carrying modern designs. The wearers would impress everyone around with such a statement watch. 
Spice up Your OOTD with These Watches

If you're looking for a stylish looking watch that can tell time accurately, go for one of these high-end fashion brands. Their watches will definitely make you look good with your outfit.