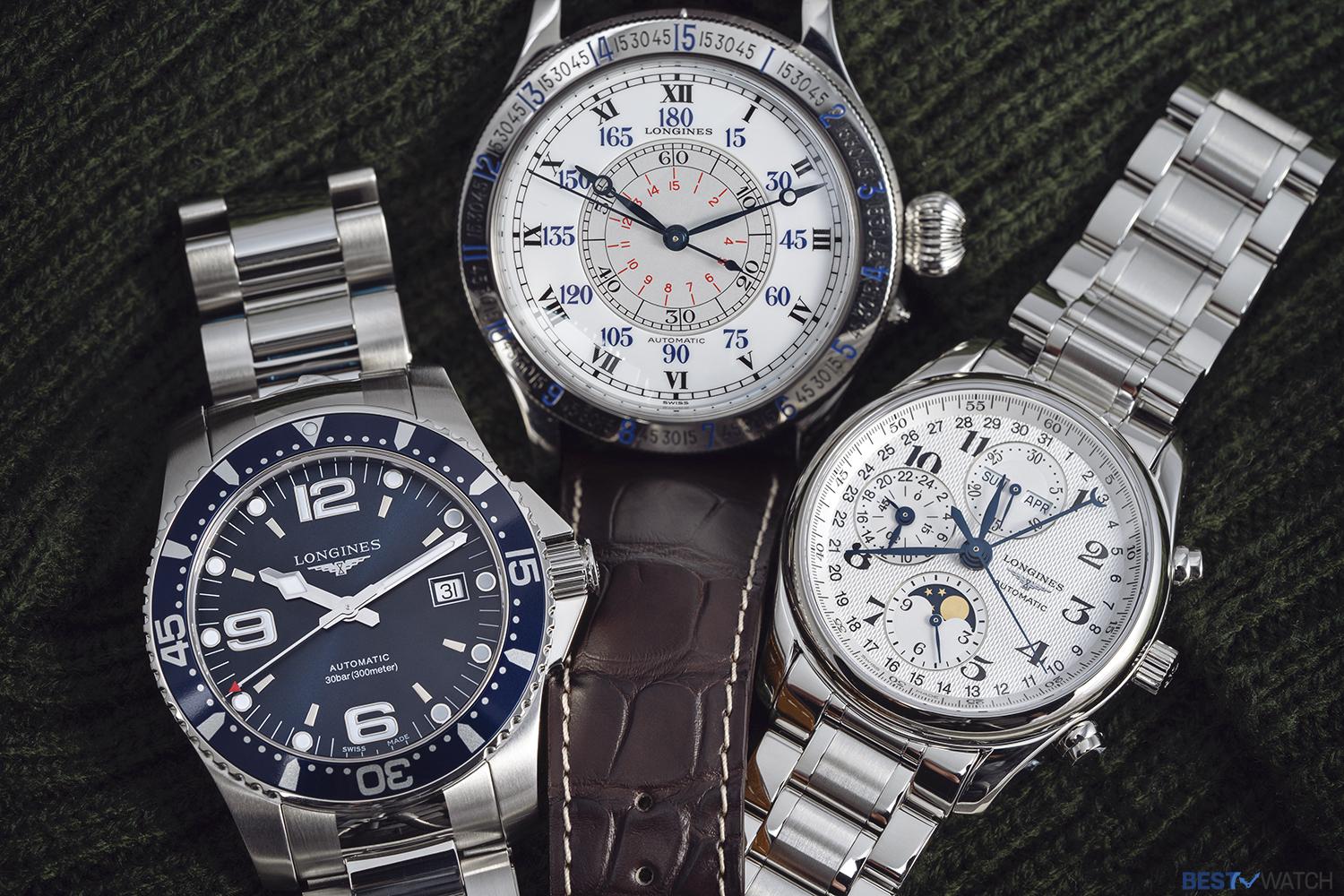 If you have been thinking about buying a Longines watch, you are one of the millions of watch lovers around the world who want to get their hands on these historic timepieces. Before you make your purchase, here are seven things you need to know about Longines watches. 
Longines watches have a rich history

Knowing what you are wearing is important, and there are a few things about Longines watches that every owner should know. At present, Longines is part of the Swatch group. It was not that way from the beginning, with Longines establishing itself as a separate entity in 1832. The breakthrough year for Longines was 1878 when caliber H20 hit the market. It was the first chronograph watch movement in the world and established itself as a leader in premium watchmaking. Longines started its successful reign following the H20 caliber moment and was the leading pocket watchmaker by the late 1800s. The Swiss watchmakers did not have any wristwatches until 1993, when the first world war created a demand for sturdy wristwatches. With a history of almost 200 years, every Longines watch carries with it a tradition of craftsmanship. 
Popular Longines Watches
The first Longines wristwatch went with the reference 13.33Z. It was the first watch that Longines delivered to the military. After the end of the world war, Longines started improving their wristwatches. By the time the second world war would start, Longines had already perfected their sturdy models for the British Ministry of Defense. These watches are better known as the 'Dirty Dozen' and are a historic timepiece. At one point, Longines was the sole resistance to the quart watch movement and instead manufactured ultra-thin mechanical watches.

Following the second world war, Longines was one of the most popular watchmakers in the world. It was the choice of some of the greatest humans in the history of mankind. From Albert Einstein to Amelia Earhart, leading figures of the 20th century were Longines wearers. Knowing these facts will help you appreciate your Longines timepiece even more. Apart from watches for men, many Longines ladies watches are also extremely popular. 
Best collections from Longines
Over the years, Longines has delivered some of the finest watch collections. Among these, some deserve a special mention. For instance, the Longines Master collection from 2005 is a true work of art. It is widely hailed as one of the best watch collections in history. Under the Longies Master line, some of the finest chronographs and automatic watches hit the market. You will see praises for the master collection in any Longines watch review.

The Longines Hydro Conquest is another watch that deserves a place on any list of the most popular watches ever. With its sporty, masculine look, it is an iconic Longines mens watch. 
Longines played an important role in modern aviation
Watchmakers have always wanted to associate their names with aviation, just like how Omega is known for its first-ever moon watch. Longines, on the other hand, played a more practical role in the development of modern aviation. The Lindenbergh Hour Angle watch was instrumental in shaping modern aviation. 

The Lindbergh Hour Angle Watch gets its name from legendary aviator Charles August Lindenberg. An instrumental figure of contemporary politics, he was the first person to bring aviation outside the military. At that time, it was extremely difficult for even trained pilots to navigate air routes without sophisticated aircraft technologies. Lindeberg thought that this was a severe shortcoming in the aviation sector and set out to do something about it. He got in touch with Longines, which was already reputed as a leading watchmaker by then. Lindergerberg teamed up with Longines' expert watchmakers to develop the Lindbergh Hour Angle Watch. It would enable anyone to calculate their exact location in the air using latitude and longitude inputs. Thanks to the watch Longines, it helped the commercial aviation sector come into existence. 
Longines featured in Bond movies

Every watchmaker brand wants to see their watch in a Bond movie. Throughout the history of popular culture, few fictional characters have been as successful and iconic as James Bond. What watches James Bond wears could single-handedly elevate the fortune of a company. With Longines, the case was a little different, but the result was equally effective. Bond did not wear Longines watches himself in the movies, but other characters wore them in prominent scenes. Longines watches can be seen in three Bond movies – Casino Royale, Skyfall, and Spectre. In each of these movies, the watches appear at an important scene on the wrist of other characters. While calling Longines a Bond watch can be misleading, it is not far from true either. 
Longines watches have amazing features
Longines not only make beautiful watches but also add some of the most innovative features to them. For example, the Longines Conquest VHP (Very High Precision) is one of the most accurate watches in history. It also has a perpetual calendar that adjusts itself automatically. Longines watches have power reserve displays, moon phases, and many other features that make owning one even more special. 

Longines only uses the best materials 

Being a premium watchmaker, it would not come across as a surprise that Longines uses high-quality material in their watches. However, Longines takes it a notch higher and uses only the best materials in their watches. Be it the stainless steel or the leather straps, not one component is subpar in quality. Their quality inspection process is so robust that no faulty models make it to the market. If you are buying a Longines, you can be assured of its longevity and quality. 
Conclusion
People in different parts of the world want to buy Longines. Longines Singapore or Spain, their appeal is timeless and cross-cultural. Watch lovers from different parts of the world still visit Switzerland to see the original Longines headquarters. Buying a Longines watch is one of the best investments you can make. Not only are you buying an asset to pass on to your heirs, but you are also wearing a piece of history. Longines remains one of the top premium watchmakers in the world and continues to excel in its craft.
Read More :