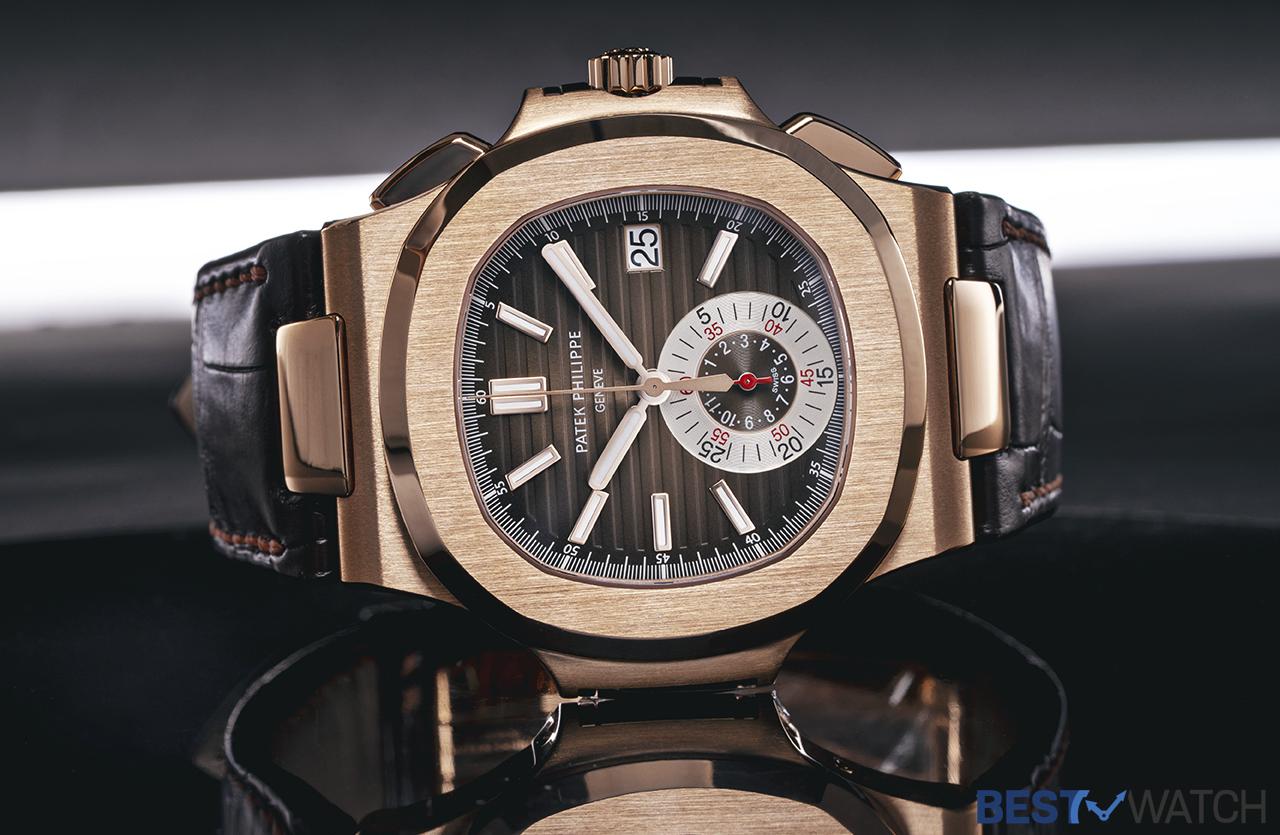 Founded in 1839, Patek Philippe belongs to the most esteemed club in the premium watch category. The prestigious Geneva manufacture rightfully considers its timepieces as the masterpieces of fine horological art craft. Proudly reflecting the sophisticated aesthetics of mechanical excellence, these elegant and timeless creations also merge superior craftsmanship and the manually executed finesse.
Since its establishment in 1839, the iconic Geneva watchmaking house has been a leading purveyor of the most luxurious timepieces. It is the most valued brand in the high-luxury segment. The Swiss Maison offers a broad category of fine timepieces, starting from the minimalistic yet luxurious dress watches to grand complications. Whatever the category to which they belong, all Patek Philippe watch models are highly sought-after. Among them, some creations stand out because of their rarity, provenance, intricacy, craftsmanship and finesse. In this article, we have shortlisted 5 most valuable Patek Philippe wristwatches as on date. 
1. Patek Philippe Grandmaster Chime
The Grandmaster Chime is a contemporary grand complication wristwatch from the Geneva Maison. It has two dials for displaying the functions and incorporates 20 complications, like Perpetual Calendar, Grande and Petite Sonnerie, Minute Repeater, Alarm with time strike, Date repeater, Second Time zone, Moon-phase and Power reserve indicator.
Probably the most-valued Patek Philippe watch today, it exists in two distinct references. The first one is reference 5175, a commemorative edition introduced in 2014 to mark the 175th anniversary of the manufacture. It is limited to seven pieces: six for prominent collectors and one for the Patek Philippe Museum. According to experts, each of them can cost a whopping 100 million Singapore dollars.

The second reference is 6300, a regular production model. Introduced in 2016, Grandmaster Chime Ref. 6300 is the most complicated regularly produced Patek Philippe wristwatch. Presently, the brand offers an 18-carat white gold version featuring blue opaline dials on both sides. In 2019, the Geneva watchmaker meticulously crafted a unique piece of Grandmaster Chime Ref. 6300 in stainless steel for the 8th edition of the high-profile Only Watch Charity event. 
This one-of-a-kind stainless steel reference was auctioned off for a record-breaking price of 42 million Singapore dollars and became the most expensive wristwatch ever sold in any auction. It has surpassed the record of Paul Newman's personal Rolex Daytona (reference 6239), which was auctioned in 2017 by Phillips auctioneers for 23.8 million Singapore dollars. Still now, it remains the highest Patek Philippe watch price for a modern wristwatch in the auctions.

2. Patek Philippe Perpetual Calendar Chronograph, Ref. 1518
Introduced in the 1940s, Patek Philippe Reference 1518 is the world's first serially produced perpetual calendar chronograph wristwatch. Extremely rare and renowned for its historical importance, this iconic creation is one of the most valuable vintage timepieces from the venerable Geneva manufacture.
At present, the value of well-preserved reference 1518 in yellow or pink gold can go beyond 4 million Singapore dollars. Its stainless steel models are extremely rare and expensive than their counterparts in gold. For example, in 2016, a stainless steel Patek Philippe ref. 1518 Perpetual Calendar Chronograph produced in 1944 was auctioned for a staggering US$ 11.128 million, which is approximately equal to 15 million Singapore dollars. It is the highest result ever achieved for a vintage Patek Philippe wristwatch at any public auction.

3. Patek Philippe Chronograph, Ref 130
Introduced in the 1930s, Reference 130 is the first serially produced Patek Philippe chronograph. Extremely successful during that era, it enjoyed a long production run for more than 30 years. It was made available in gold and stainless steel versions, but in limited editions. Today, Ref 130 is a holy grail for seasoned watch collectors. One of the most valuable Patek Philippe watches, this historically important reference can cost above 7 million Singapore dollars.

4. Patek Philippe Perpetual Calendar Chronograph, Ref. 2499
Introduced in 1950, this rare reference had an impressive production run of 35 years, but in extremely limited editions in 18-carat gold. It is considered as one of the greatest wristwatches in the 20th century. According to prominent experts, roughly 350 pieces of this specific reference were produced by the Geneva Manufacture. Due to its rarity and legendary status, reference 2499 is a highly sought-after collector's piece. Its present selling value can be above 4 million Singapore dollars. 

5. Patek Philippe Sky Moon Tourbillon
Introduced in 2001, Sky Moon Tourbillon (reference 5002) was the most complicated Patek Philippe wristwatch at that time. It was made available in 18-carat gold and platinum versions. This dual-face watch features 12 horological complications like perpetual calendar, minute repeater, tourbillon, age of the moon, celestial map, sidereal time, angular movement of the Moon and moon phases. In 2002, the Geneva Maison added a new reference 6002, which features an engraved case and updated functions.
It is one of the most valuable modern Patek Philippe wristwatches that already reached the million dollars price range. During the auctions, it usually achieves above 1 million Singapore dollars. In 2016, a platinum version of Sky Moon Tourbillon (reference 5002) was auctioned by Sotheby's for US$ 1,239,300, which is approximately 1.66 million Singapore dollars. In November 2019, a Patek Philippe Sky Moon Tourbillon reference 6002 in white gold was sold by Christies for a whopping US $2,481,120 (approximately 3.33 million Singapore dollars).

Other most valued Patek Philippe watches
Apart from the above creations, you will find several other Patek Philippe watches that can achieve record-breaking prices anytime in the future. Some of them are already listed in the 'million dollars' club while others are capable of reaching this mark at any time.
The legendary horological masterpieces like the "Henry Graves" super-complication and the Calibre 89 already belong to the top-ten list of most valued Patek Philippe timepieces. Among the historical wristwatches, the World Time references 1415 and 2523, the Perpetual Calendar Chronograph Moonphase (ref. 1527), the Perpetual Calendar Moon Phase (ref. 1526) and the Split Seconds Chronograph (ref. 1436) are also most-valued. Most recently, a Patek Philippe Worldtime Ref. 2523 Eurasia watch produced in 1953 achieved a record auction value of 7.682 million US$ (approximately 10.39 million Singapore dollars).
Some rare vintage Patek Philippe Calatrava wrist watches (references like 530 and 570) also carry high price tags above one million dollars.
Among the contemporary Patek Philippe watches, the unique pieces made for Only Watch charity auctions consistently achieve record prices. We have already mentioned the S$ 23.8 million Grandmaster Chime Ref. 6300 in stainless steel, which was created for the Only Watch 2019 event. The other two notable examples are: the ref. 5016A for Only Watch 2015 and the ref. 5208T-010 for Only Watch 2017. These unique wristwatches were sold for S$ 10.7 million and S$ 9.14 million respectively.

In the near future, several references from Patek Philippe Aquanaut and Nautilus families will also join the 'million dollars' club. For example, the Patek Philippe Nautilus 5711/1A stainless steel model is highly sought-after in the secondary market due to the cessation of its production. Due to the scarcity, the value of such iconic creations may fetch above one million dollars in the upcoming years.
Read More :