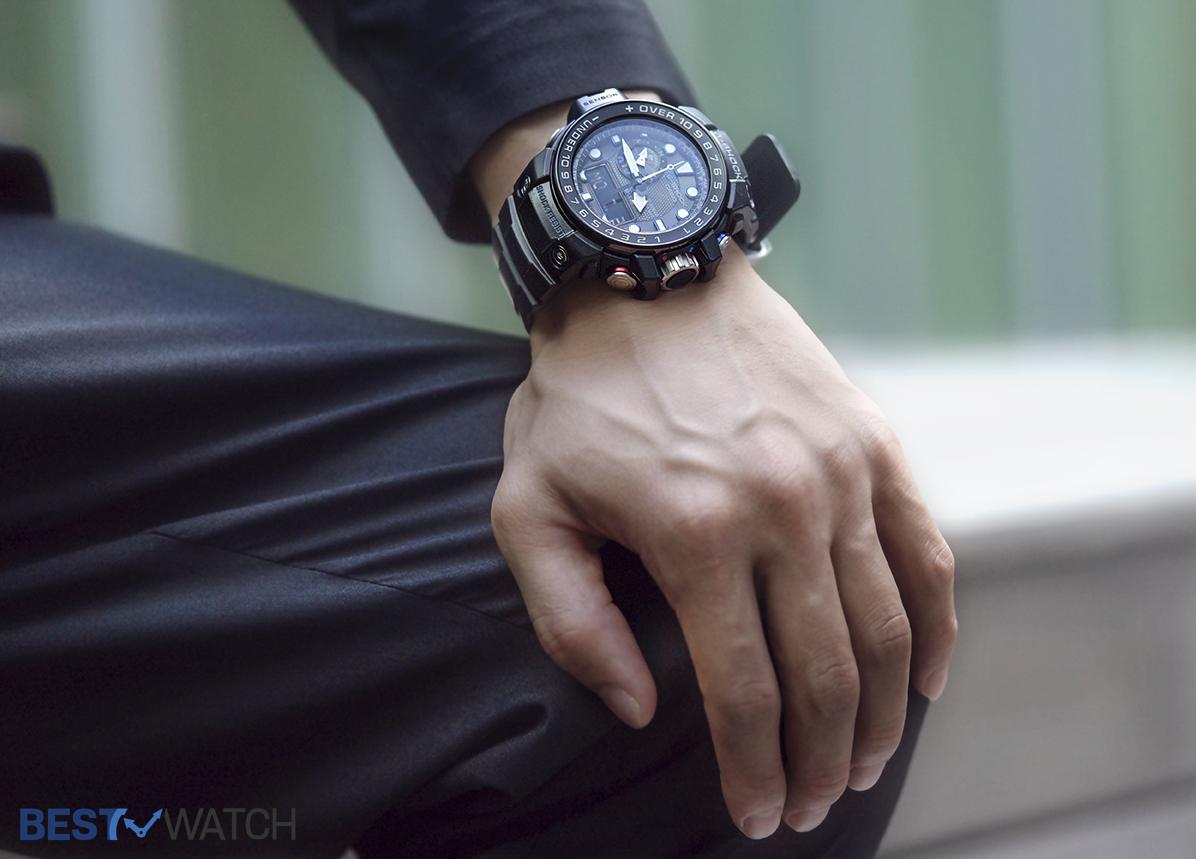 Wristwatches are an extremely important fashion accessory. It has the ability to make or break an outfit and can add that extra bit of glam even to the simplest outfit. The wristwatch market today is extremely crowded. A huge number of brands, some old some new cater to an ever-expanding customer base. Why is the customer base ever-expanding you ask? A wristwatch is a timeless accessory that shall not run out of popularity any time soon.
Just like the ever-popular wristwatches, a brand that has also continued to live on timelessly are Casio G Shock watches. This is a brand that has stayed trendy for more than decade now. Trends generally tend to be short-lived but from the look of this, the G Shock watch trend is here to stay. G-Shocks are the most common amongst teenagers, for their uniqueness as well as special functionalities. Singapore is no exception to this either, with G-shocks on wrists becoming an increasingly common sight. Whether it's G Shock Singapore or G-Shock Japan, these watches are often seen as a status symbol, which marks a person as part of the "cool" crowd. Watches are also a fashion item that can be collected, with every influencer or fashionista having at least one G-shock in their collection.
Want to know which G-Shock watch your favorite influencer favors? Let's dive right into the list then.
1.   G-Shock GW-9400 Rangeman
The first watch on this list is the hugely popular Rangeman GW-9400. The watch gives off a rather rugged and strong vibe, but that's not to say it shall also keep you classy. The specialty of this watch is that you can pair it with anything. Wearing comfortable lounge wear, this watch will add on to the look. However, going for a more classic suit or jacket look? This watch will add the fair bit of adventure and playfulness to the outfit. This G shock watch has gained huge amounts of popularity in Singapore. 
This watch is also water resistant up to 660 feet, as well as resistant impact. This makes it suitable for various adventure sports such as scuba diving and many others.

2.   G-Shock GW2310 Atomic Solar
Second on the list is the Atomic Solar, and keeping with its name it looks absolutely amazing on your wrist. However, its visual is not what differentiates this from the others. The watch does not use a digital battery, but is instead powered by a solar panel. This G-Shock watch has gained huge amounts of popularity in Japan. 
 It can also be used to keep up to 4 daily alarms, and fully charged it lasts about 26 months. This Casio G-Shock would be an amazing addition to any accessory collection. 

3.   G-Shock XL Ana-Digi GA100
Contrary to the usual vibrant colors and flashy designs are commonly seen on a G-Shock watch, this watch has a more toned-down look. With its dark look, this watch can add a bit of mystery to any outfit. Stay assured that this watch shall go well with any outfit, without you putting in any effort. This G Shock smartwatch will keep you updated at all points of time. 
With the toned down dark look, you shall get all of the unique functionalities that G-Shock offers just at the press of a button. If subdued is your style, this one is meant for you. A unique model in this collection was also released named G Shock One Piece. This was based on the popular Japanese anime One Piece. 

4.   G-Shock Rangeman Solar Digital Survival Watch GW-9400-1
Looking for a watch that has a more aggressive vibrant look, fitted for the adventurer within you? Look no further than this. Perfectly suited for outdoor activities such as mountain climbing, it is resistant to mud and dust. It also comes with the triple functionality of compass, thermometer and altimeter-barometer.

5.   G-Shock Tribute GW-5000-1JF
The unique specialty of this watch is that, it has been released as a copy of the popular G-Shock DW-5000C. This watch serves up a vintage look, with all of the modern functionalities, such as G Shock bluetooth found within the newly released G-Shock watches.
If you are looking for something vintage, this watch is right up your alley.

6.   G-Shock Frogman Diver's GWF-A1000
Another watch for the adventurers amongst us, this watch has been certified for usage during underwater diving. Added on to it, the buttons of the watch is also usable underwater. This watch also has an analog display, as compared to the digital display commonly found in G-Shock watches.

7.   G-Shock Full-Metal Stainless Steel GMW-B5000D-1
If you are a fan of full—metal body watches, then this one is for you. While most metal watches have an analogue display; this watch provides you with a digital display. It also has various buttons which give you access to the various functionalities of the watch. 
You shall have the best of both worlds with this, an elegant metal body as well as digital functionalities. This G shock SG also comes in a trademark G Shock gold color. 

8.   G-Shock GPR-B1000-1JR Rangeman
Looking for an adventure trip, which may put you through some tough conditions? This Rangeman shall serve as your best companion. Created to survive in the harshest of weather, stay assured that this piece will remain with you for a very long time. It also comes with solar panels and navigation through GPS.
The design and display of the watch is also rather unique, making you stand out from the crowd.
9.   G-Shock GGB100-1A9 Mudmaster
The most vibrant and colorful watch on this list, this piece shall serve you the classic sporty look. It has been crafted with a guard structure case made out of carbon core, to reduce the impact, and ensure this unique piece lasts a long time. This G Shock Mudmaster is a great addition to any outfit. Contrasts have also become hugely popular in today's fashion world. This watch shall help you perfect a stylish contrast look, which will keep heads turning all day long.

10. Casio GA110-1B G-Shock
The last one on this list, is an everyday wear watch. The story of how this watch rose to fame is rather interesting. There are several videos on the internet, of people trying to break this watch. They serve as a proof of truly how much this watch can withstand. As we all know, it is the everyday watch that truly takes most of the beating, this piece shall survive it with you. This G shock black watch is a masterpiece, meant for everyday wear. It also comes with the trademark G-Shock display, and screams classic to everyone who takes a look at it.

The G shock Mudman is also a great option for adventure lovers. 
Now that you have reached the end of this list, you are now fully equipped to buy the new G-Shock perfectly fitted for your needs. 
Read More :