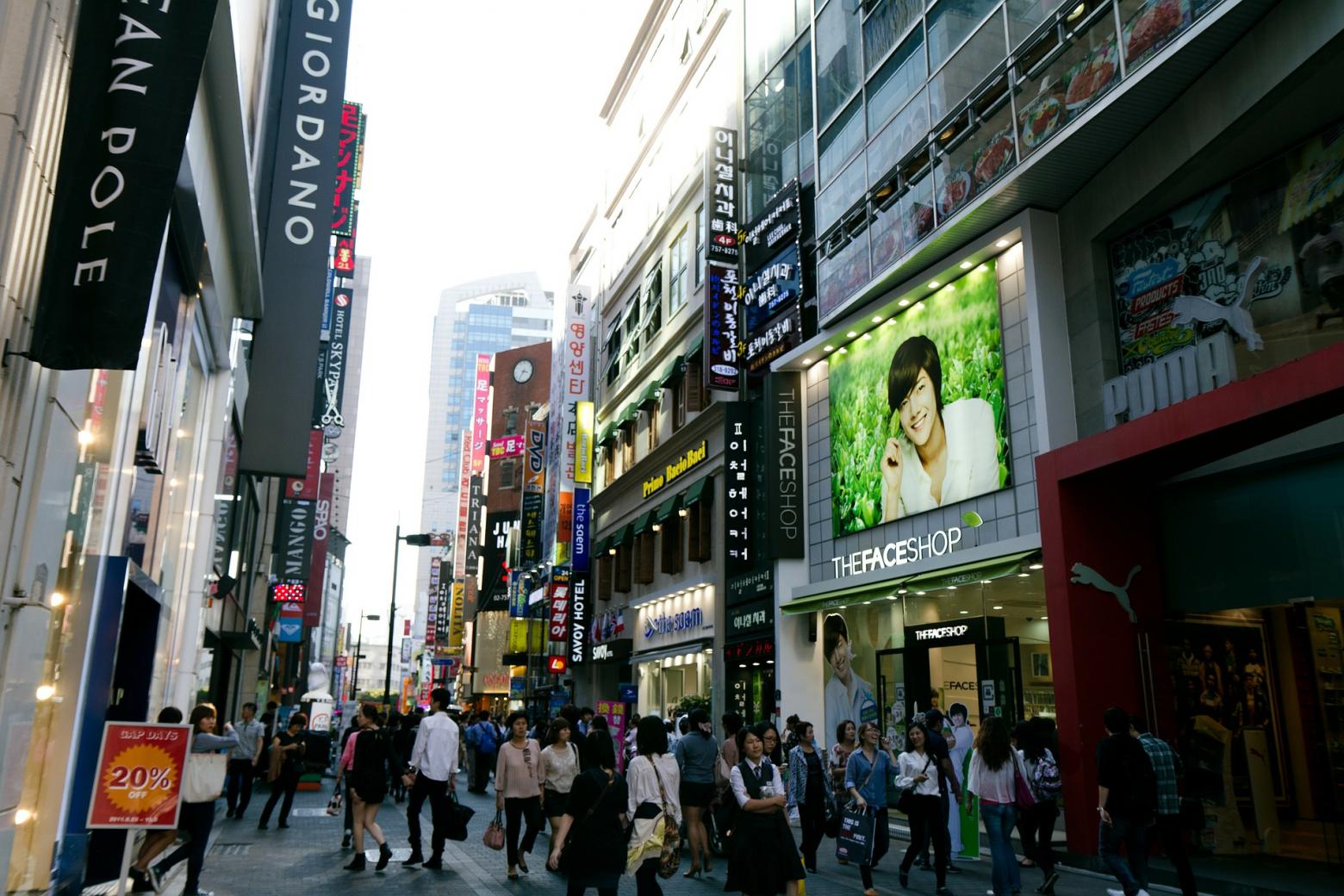 The Hallyu wave is taking over the world. Confused about what the Hallyu wave is? Hallyu is nothing but the exposure of Korean culture. The wave signifies how it is becoming increasingly popular across the world. K-pop or Korean pop is everywhere at this point. Huge groups such as BTS, Blackpink and many others with huge fan followings are taking over music charts. This is not limited to just one particular country but all across the world.
The same could be said for Kdramas as well. With genres ranging from Romcoms to thrillers and even horror, Korea is pumping out hits one after the other. Another aspect of Korea that has become hugely popular is the Korean fashion style. 

If we were to focus solely on Korean fashion, there are a few unique characteristics that come to mind. One of them is, the importance of a wristwatch in tying an outfit together. Yes, you read that write. This is very important in both Korean fashion for men as well as women. 
In Korean fashion style, there is a lot of importance placed on your wristwatch. And it does make sense, it is the glue which helps you pull off any outfit. Excited to learn more about this? Read on ahead.
In this article, we will be recommending a few wristwatches that will not only accentuate your outfit but also enable you to look like your favorite K-pop idol.
Michael Kors
The first brand that we shall be focusing on is Michael Kors. It is an American luxury brand focusing largely on accessories. While their main selling point is largely handbags, a Michael Kors watch enjoys popularity across the world.

The Women's Runway Watch – Quartz
With a sleek black stainless steel band, this Michael Kors watch for women is the perfect combination to go along with all types of outfits. Wearing some colorful clothes, the black in the watch shall balance it out. Alternatively, going for a dark all-black outfit? This watch serves as the perfect accessory to tie the look together.
A black watch is a safe game to play. You can match it with all kinds of colors without overwhelming the outfit.

Women's Parker Watch with Glitz Accents – Quartz
Second on this list, is this Michael Kors rose gold watch (stainless Parker watch). This watch adds a huge amount of bling and glitz to your outfit, so you could wear it when the color of your outfit is dull color. This is a trick very commonly used in Korean fashion. Anytime you feel like your outfit is too bland, but on a sparkly accessory and you are good to go. However, if you are going for a complete glitzy look, this watch acts as the perfect addition to all the bling.

Diesel
Another increasingly popular brand in Korea fashion, Diesel watches have been growing in popularity across the world. While Michael Kors is largely popular amongst women, Diesel watches are a craze amongst men.
Whether you want vintage sophisticated or glamorous, a Diesel watch can serve every purpose. Let us dive into some of the most popular Diesel watches.

Men's Franchise DZ137
This is a black stainless steel Diesel watch, plated with black for extra aesthetics. Perfect for a sophisticated look this watch has remained popular for a very long time. It also features a 3-hand analog display, covered up with a mineral crystal glass.
Going for an elegant suited-up look? This is the watch that you should be reaching for to complete the look.

DZ7261
The next addition to this list is a unique leather watch. Larger in size as compared to the others, this piece features a 63mm diameter and has a quad-functionality characteristic. This means it can serve the function of 4 watches, making it one of the most unique watches.
Just like the watch, the visuals it serves is also unique. Stay assured that anytime you put this watch on, you shall surely make heads turn.

Marc Jacobs
Another American brand, a Marc Jacobs watch remains hugely popular across the world. Watches produced by this brand, are not only visually appealing but also unique with multiple functionalities.

Riley Hybrid Smartwatch
Through this watch, the brand debuted into the wearing technology segment of the wristwatch market. While this watch may look like a normal analogous watch, it also serves multiple purposes of a smartwatch. What better way to kill two birds with one stone?
Korean fashion values unique things, and with this watch you shall definitely not run out of things to brag about.

The Classic Watch
While the previous watch, marked the brands evolution, this watch brings us back to base. The Classis Watch is the most popular watch of the brand and has remained popular through the times. Nothing screams classy more than this timeless piece.
Adding on, not only Korean fashion but every kind of fashion in the world understands the value of a classic vintage watch.

Tommy Hilfiger 
Another popular company, Tommy Hilfiger watches have remained popular across generations. The most popular Tommy Hilfiger watch would be:

Tommy Hilfiger Men's Decker Watch
One of the more affordable ranges in the Tommy Hilfiger collections this watch comes in a wide variety of colors. The most popular of the lot tho is the Blue dial and ban wristwatch. This watch shall add a fair bit of color to any outfit. 

Marc by Marc Jacobs
Another Marc Jacobs company on the list, Marc by Marc Jacobs has wristwatches custom designed by the famous designer Marc Jacobs. These watches are a classic and shall continue to remain hugely popular through the times. 

Amy – Marc by Marc Jacobs
If you were to talk about chic fashion, which is hugely popular in Korea, you would have to talk about the Amy watch. This Marc by Marc Jacobs watch is feminine and exquisite at the same time. This watch is the trademark of a strong independent woman, who can always hold her own ground.  This Marc Jacobs Rose Gold watch is popular.
Another hugely popular Marc Jacobs watch is the Marc Jacobs Baker watch. While the Amy model is effeminate, the Baker watch screams masculine and strong. 

Emporio Armani
This Italian designer has extended his forte with these exquisite wristwatches. With phenomenal visuals and quality, an Emporio Armani watch will last you through the years, and keep heads turning. 
The Chronograph Stainless Steel watch from Emporio Armani is classy and stylish. The best part of this is it can go well with any outfit and is one of the more affordable watches by the designer. This watch has the ability to elevate your outfit without any effort. 

Now, that you have arrived at the end of this list, you are fully equipped to accessorize yourself in the most Kfashion-esque way possible.
Read More :