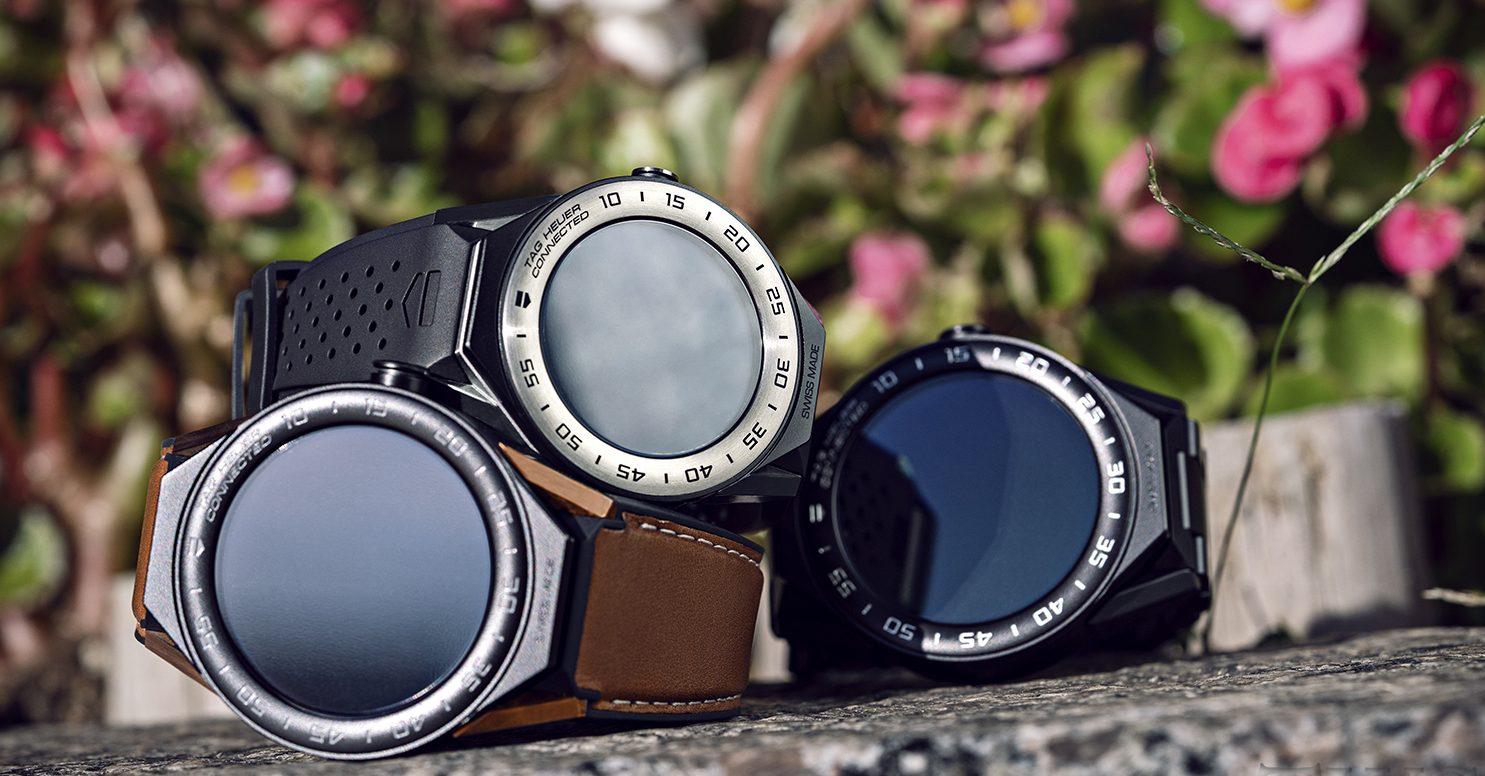 On the basis of various aspects, we have shortlisted 10 best smartwatches for 2020. In this exclusive list, the first five models are from the world's top tech-companies, two from tradition watch brands and three from fashion houses. As expected, Apple heads the list with the sensational Series 6. We have also added most recent releases from technology innovators like Fitbit, GARMIN, HONOR and Nubia. We have further included two classic hybrid watches, each from Swiss brands Frederique Constant and Alpina. This list additionally includes three stylish smartwatches from the fashion world.
1. Apple Watch Series 6

Apple Watch Series 6 is the most recent addition to Apple's popular smartwatch family. This modern series from the tech-giant undoubtedly comes with novel features, including the redesigned and improved hardware, and ground-breaking health and fitness apps.
It employs a modern dual-core processor based on A13 Bionic in iPhone 11, which allows faster and improved performance. Its enhanced Always On Retina display provides an accurate and clear view of the screen, even in intense sunlight. With the revolutionary Blood Oxygen Sensor and App, you can accurately measure Oxygen saturation (SpO2), which is a key indicator of the physical fitness and wellness.
This new generation smartwatch also incorporates an advanced built-in ECG monitoring facility. It also has enhanced fitness features and extremely useful health apps like low-range VO2 Max, sleep tracking and automatic hand-washing detection. With the ground-breaking Always-on altimeter function, the wearer can continuously track his or her elevation changes instantly, indoors and outdoors.
Compatible with iPhone 6s or later (with iOS 14 and above), the phone offers several apps and features powered including Apple Music app, Phone and Messages, Wallet, Siri and Maps. With watchOS 7, the user can customize the watch face, with distinct themes like Stripes, Chronograph Pro, GMT and Artist. It also features a Family Setup with easy to operate functionalities extremely useful for kids and elderly people, including an Emergency SOS function. Two technology versions are available: with GPS + Cellular or with GPS only. It typically offers 18-hours battery life.
Apple Watch Series 6 is available in stainless steel, aluminium and titanium case versions, which options of various color themes. In aluminium, you can discover models with Silver, Gold, Space Grey, Blue or Red cases, all are equipped with a sport band. The stainless steel versions come with silver, gold or graphite case color. The stainless steel models are available with sport brand or Milanese loop.
Available in 44mm or 40mm case size, Apple Watch Series 6 has a water resistance rating of 50 metres. Along with the Series 6 collection, the well-established brand has introduced a new and innovative strap, Solo Loop. Made from a soft and stretchable silicone rubber, the Solo Loop is ultra-comfortable, lightweight and easy to wear and remove. The retail price starts above S$ 530.
2. Fitbit Sense

Introduced in 2020, Fitbit Sense is the most advanced health smartwatch from the San Francisco based tech-company. This innovative model incorporates some most advanced health-monitoring and fitness tracking features, like tools for heart health, stress management, skin temperature & more. It is the first smartwatch in the world to be equipped with Electro Dermal Activity (EDA) sensor for managing stress.
The watch features Multi-path optical heart rate sensor and Multipurpose electrical sensors compatible with ECG app & EDA Scan app, Skin temperature sensor and Red and infrared sensors for oxygen saturation (SpO2) monitoring. It also features built-in GPS, Gyroscope, Altimeter, 3-axis accelerometer, Ambient light sensor, Vibration motor and Speaker Microphone.The device is compatible with Apple iOS (12.2 or higher) and Android (OS 7.0 or higher) based smart phones. For wireless connectivity, Fitbit Sense utilises Bluetooth, Wi-Fi and NFC technologies. It supports GPS and GLONASS satellite tracking networks.
Fitbit Sense is one of the best health-monitoring smart watches in the market, with the ability to monitor Blood oxygen (SpO2) levels, Heart rhythm irregularity, Skin temperature, High/low heart beat, 24/7 heart-rate tracking with PurePulse 2.0 app, Breathing rate, HRV (heart rate variability), Stress level with EDA Scan App and Menstrual Health for women.
For fitness geeks, it offers GPS tracking, Workout Intensity Map, Active Zone Minutes, 20 plus Goal based Exercise Mode and SmartTrack, All Day Activity Tracking, Sleep-Stages and Sleep Score functions. Its Smart Wake, Sleep and Do Not Disturb modes functions ensure a comfortable and peaceful sleep. The watch also offers smart functions like Voice Assistant, Call receiving features, Notifications for calls, texts, email and social media, Store and Play Music, Fitbit Pay, Always on Display Mode, customizable face apps and Find My Phone App.
Fitbit Sense's housing is made with durable materials like aluminium (watch case and buckle) and stainless steel (bezel ring). Its case design also incorporates an innovative biosensor core to ensure the ultimate performance of is health-monitoring sensors. It houses a custom AMOLED display, protected with a laser-bonded Corning Gorilla glass.
Water resistant to 50 metres, Fitbit Sense is available in two versions: Carbon/graphite stainless steel and Lunar white/soft gold stainless steel. The smartwatch is fitted with a lightweight, flexible and comfortable infinity band, made from water-resistant and strain-resistant silicone material. The retail price starts above S$ 430.
3. GARMIN Venu® Sq Music Edition

The GARMIN Venu® Sq Music Edition is an ideal smart-wear for fitness nerds and outdoor sports enthusiasts, who also love music. This smartwatch additionally offers health monitoring, fitness features and various smart-functions suitable for your routine activities.
The Venu® Sq Music Edition boasts several advanced health monitoring functions. With Body Battery™ Energy Monitoring function, its user can accurately track the body's energy levels all over the day. The Pulse Ox sensor can monitor blood oxygen saturation levels. With Women's Health Tracking feature, it is possible to track the menstrual cycle or pregnancy. This smartwatch can also track stress levels, hydration, breathing, heart rate and sleep patterns.
For fitness geeks, it offers preloaded Cardio, Strength, Yoga and Pilates workouts. You can download additional workouts using Garmin Connect app. The smartwatch also has preloaded GPS and indoor sports apps, like walking, running, cycling, pool swimming, golf and more. It also incorporates Garmin Coach, Create Workouts and Fitness Tracking, which tracks steps, intensity minutes, calories burned and more. The Venu® Sq model has a Safety and Tracking feature, which can send the live location details to the user's contacts during outdoor activities.
With Garmin Connect app, you can receive emails, texts and alerts when paired with a compatible Smartphone. With its Music App, is its possible to download songs from online Music platforms. The watch supports GPS, GLONASS and GALILEO satellite networks for position tracking. It supports Bluetooth, ANT+ and Wi-Fi technologies. With GARMIN PAY™, the user can carry out contactless payments. Form Connect IQ™ Store, you can also download apps, widgets, watch faces and more.
The smartwatch features a liquid-crystal display with 240 x 240 pixels resolution and optional always-on mode. Its offers an excellent battery life of up to 6 days in Smartwatch mode, 6 hours in GPS mode with music and 14 hours in GPS mode without music. The smartwatch additionally offers functions like Time/date display, GPS Time Sync, Automatic daylight saving time, Alarm clock, Timer, Stopwatch and Sunrise/sunset times.
Made with the fibre-reinforced polymer, its housing is topped with an anodized aluminium bezel and Corning Gorilla Glass. It typically comes with a 20mm wide silicone strap. Water resistance to 50 meters, the watch features a rectangular case design with dimensions 40.6 x 37.0 x 11.5 mm. The retail price is just above S$ 330.
4. HONOR Watch GS Pro

The newly released HONOR Watch GS Pro is an all-rounder wearable device, which can be used in various environments. This extremely durable and rugged smartwatch offers some incredible features, like long battery life, work-out modes, health monitoring and built-in GPS.
HONOR Watch GS Pro meet the terms of 14 types of military standard (MIL-STD-810G) tests. Ideal for outdoor adventures and sports, this smartwatch features GPS with Route Back Function, Altitude barometer and compass, Weather alerts and sunrise/sunset notifications moonrise/moonset times and tidal phases. For fitness geeks, it offers 100+ workout modes. It also has a Skiing mode to assist skiers.
Its 1.39-inch AMOLED touch-screen has 454 x 454 pixels resolution. Powered with Huawei's LiteOS platform, the watch supports Bluetooth connectivity to receive notifications for call, messages & social media via a compatible Smartphone. The smartwatch also offers Heart-rate and blood oxygen level (SpO2) and Sleep/Stress monitoring. Its exceptional 25-day battery life is ideal for outdoor adventures.
Featuring a rugged construction yet with a sophisticated look, this 48mm diameter watch has a high-grade plastic case with 316L stainless steel bezel and crowns. It is tested for 50 meters water resistance. The GS Pro watch comes with a high-performance fluoroelastomer strap. Presently the watch is available in Charcoal Black, Marl White and Camo Blue versions. It retails just above $245.
5. Nubia Watch

Nubia Watch is one of the most futuristic-styled smart-watches ever made. Its flexible display makes this smartwatch ahead of its time. The innovative 4.01" AMOLED curved screen with a resolution of 192 x 960 pixels offers immense visual experience. Built on the Qualcomm's Snapdragon Wear 2100 platform, Nubia Watch is powered with a proprietary nubia Wear operating system. The smartwatch is compatible with Android (5.0+) and iOS (10.0+) operating systems. Its screen can be customized with Nubia Smart Wear app and it additionally allows dynamic scrolling text animations.
The watch supports GPS, GLONASS and BEIDOU satellite networks for position tracking purposes. The watch also incorporates Accelerometer, Barometer, Compass, Gyroscope, Pressure & Heart-rate Sensors and Geomagnetic Sensor. It offers sports applications to assist you in various indoor and outdoor based fitness activities. Its fitness app incorporates functions like Heart rate monitoring, Sleep monitoring, Get-up reminder, Pedometer, Calories burned, Time used, Distance reminder and Sedentary reminder. It supports Bluetooth and Wi-Fi connectivity. By paring the watch with your Smartphone, you can answer and make calls, texts, and email, receive notifications and alerts as well as reminders. With Music App you can add and listen to your favorite songs. The nubia Watch offer battery life up to 7 days in power saving mode and 36 hours in smartwatch mode.
Along with its ergonomic design, the high-quality materials and good finishing ensures comfortable wearing. Incorporating modern materials like ceramics, polished glass and aluminium alloy, this sleek and futuristic smartwatch is equally durable and scratch-proof. The Nubia watch comes fitted with an interchangeable, skin-friendly silicone strap. If you are eagerly searching for a Sci-fi film inspired smartwatch, this one would be an ideal choice. The retail price is above S$ 350.
6. Frederique Constant Smartwatch Vitality

In 2015, Frederique Constant introduced Horological Smartwatch, the first smartwatch made according to the prestigious Swiss watchmaking tradition. The Smartwatch Vitality is the most recent and updated version.
The Smartwatch Vitality version supports smart functions like Activity tracking, Dynamic coach, Get-active alerts, Sleep monitoring, Smart sleep alarms, Worldtimer & Second time zone, Chronograph, Always On Time, Call And Message Notifications, Workout, Heart Rate Monitoring, Breathing Exercise, Social Media Alerts and Weather Updates (maximum and minimum local temperatures).This smart-timepiece features an integrated sensor developed by Philips Wearable Sensing, which can measure the heart rate directly from the wrist.
Each Smartwatch Vitality model features an analogue dial with minute hands for tracking the time, in the traditional way. The dial also features a digital display, which can be turned on by pressing the crown. This display allows the wearer to monitor various smartwatch functions. The smartwatch functions can be operated with the crown. This Smartwatch is compatible with iOS and Android based smart phones. Its battery typically lasts up to 11 days depending upon the version.
Made with solid stainless steel, the watch comes with a 36mm case for ladies model and 42mm for men's versions. Fitted with a convex sapphire crystal, it offers water resistance up to 50 meters. Available with attractive dial choices, the Vitality model may be paired with a genuine leather or rubber strap or with a stainless steel bracelet. The retail price is above S$ 1290.
7. AlpinerX Comtesse Glacier

Created by the Swiss watch brand Alpina, the AlpinerX Comtesse Glacier is a smartwatch exclusively designed for women. It diligently follows the aesthetic design and outstanding quality of the iconic brand's popular ladies' sports collection, the Comtesse. It has a solid 316L stainless steel case with 36.5 mm diameter. Featuring alternating polished and satin-finished surfaces, the case also sports a diving style bezel that provides a luxury-tool watch aesthetic. This contemporary model has a water resistance of 60 meters.
Topped with a scratch-resistant convex sapphire crystal, the watch features a dark blue dial with two analogue hands. The dial is set with nine glittering diamond markers for a feminine touch to this sports-chic smartwatch. It additionally hosts a digital display at 6 o'clock for smartwatch functions.
The AlpinerX Comtesse Glacier model can be paired with iOS and Android based smartphones. The watch utilizes the Philips Wearable Sensing technology for monitoring heart beat. The smartwatch module also provides functions like Heart rate notifications, Activity tracking, Get-active alerts, Sleep monitoring, Smart sleep alarms, Weather alerts, Breathing exercise, Messages review, Notifications, Workout, Dynamic coach and Cloud backup & restore, Worldtimer and Chronograph. Its rechargeable battery provides seven days of autonomy, depending on use. The watch comes fitted with a Stainless steel bracelet. One extra blue rubber strap is also available. The retail price is above S$ 1600.
8. Michael Kors Access Gen 5

The famous American fashion label Michael Kors offers fashionable and vibrantly colored smart watches under its Access Gen 5 collection.Powered by Wear OS by Google, these timepieces are Compatible with iPhone® and Android™ based smart phones. The Access Gen 5 watch features an AMOLED display.The watch provides functions like fitness tracking, Heart Rate tracking, payment apps, Social media updates, Text/email alerts, notifications, GPS distance tracking, Voice-activated Google assistant and many more.
Measuring 44mm diameter, its case is either made with aluminum or stainless steel. Featuring a Swim-proof construction, the Access Gen 5 model has a water resistance of 30 meters. This fashionable smartwatch is available with various color themes like silver, gold, pave, blush and pink. The watch comes with a metal bracelet. It additionally offers a spare interchangeable silicone strap of matching color. The retail price is above S$ 460.
9. Emporio Armani Smartwatch 3 Matte

This touch screen smartwatch from Emporio Armani merges the Italian fashion brand's vibrant style with the innovative wearable technology.
Powered with Wear OS by Google, this smartwatch is compatible with iPhone (iOS 10.0+) and Android (6.0+ excluding Go edition) based smart phones. It utilizes the Qualcomm® Snapdragon™ Wear 3100 platform. It can be typically paired with a Smartphone utilizing Bluetooth, and access various apps/functions provided by the Google smartwatch technology. Notable functions include heart rate tracking, fitness tracking, texts, notifications & alerts, GPS, dial customization, music apps, Google Pay, multiple time zones, alarm clock and calendar alerts.
This watch features a 43mm stainless steel case with a swim-proof construction. Also available in gold-toned versions, the watch features an analogue chronograph styled design with a crown and two push-buttons. Its stainless steel bracelet is interchangeable, and the owner can easily swap it with other straps whenever necessary. The retail price is above S$ 380.
10. Diesel On Fadelite Smartwatch

Diesel is a world leader in the casual-fashion category. True to its design principles, the Fadelite touch-screen smartwatch highlights an oversize case and unusual style.
Diesel On Fadelite Smartwatch utilizes the Qualcomm® Snapdragon™ Wear 3100 platform and with its Wear OS by Google operating system, it can be paired with smart phones with Android (OS 6.0+ excluding Go edition) or iOS (10.0+). The watch incorporates most of the connected functions supported by Wear OS by Google. It supports Bluetooth and WiFi connectivity. Battery life is 36 hours in smartwatch mode and one week in power saving mode. The watch incorporates Accelerometer, Altimeter, Ambient Light, Gyroscope, Heart Rate, Microphone, NFC and Untethered GPS.
Its 44mm diameter case with swim-proof construction offers water resistance up to 50 meters. The watch features a transparent case made with nylon, and finished in black, blue, red or white shade. Extremely light weight, the watch is fitted with a 22mm wide transparent polyurethane strap of a matching color. This strap can be easily interchanged. Its crown, case-back, bezel and buckle are made with metal. The retail price is above S$ 360.
Read More :