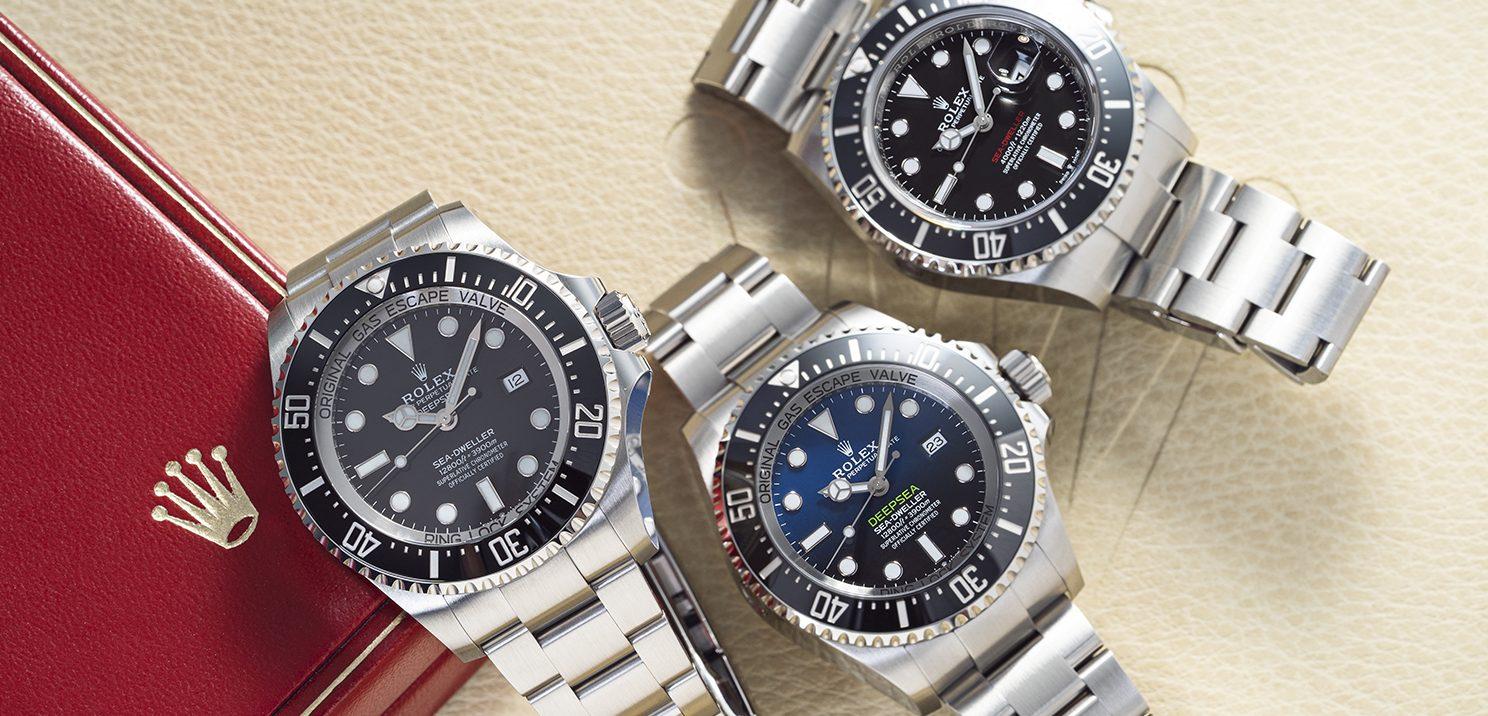 The glamorous lifestyle of film stars has been always an inspiration for many people. We love hearing about their valuable possessions: cars, branded fashion items, lifestyle accessories, jewelry, gadgets and watches. It is also very common to associate specific products with certain movie characters played by acclaimed film stars. The timepieces worn by these leading actors in the films have long been popular among watch lovers. In this article, we will highlight the top 10 watch brands associated with different movies. 
1. Rolex

Rolex has been known for its longstanding association with movies. The legendary actors Marlon Brando, Paul Newman and Steve McQueen were ardent admirers of Rolex watches. In several movies, Rolex watches starred along with these prominent actors. In the 1979 American epic war film Apocalypse Now, Marlon Brando wore a Rolex GMT master watch. In The Color of Money, Paul Newman's character Eddie Felson sported a Rolex Datejust watch. 
Rolex's partnership with the British spy film series began with the film Dr No. released in 1962. In this movie, James Bond (starred by Sean Connery) wore a Submariner watch. In the following three James Bond movies starred by Sean Connery – From Russia with Love (1963), Goldfinger (1964) and Thunderball (1965) -, various Submariner models were spotted. In Casino Royale (1967), David Niven wore a Rolex GMT master watch. In 1969, On Her Majesty's Secret Service was released in which George Lazenby played the role of James Bond. He wore Rolex Chronograph and Submariner models in the movie. In Live and Let Die (1973) and The Man with the Golden Gun (1974) movies, James Bond (played by Roger Moore), wore different Rolex Submariner watches. In the movie Licence to Kill (1989), starred by Timothy Dalton, James Bond sported a Rolex Submariner watch.
Featured in a number of classic movies, Rolex remains the most favorite watch brand in the glamorous film industry. Some Rolex watch models associated with the most acclaimed actors are highly sought-after nowadays. In 2017, a vintage Rolex Daytona owned by Paul Newman was auctioned for a whopping $15.5 million, making it the most expensive wristwatch ever sold in a watch auction.
2. Omega

Omega has been renowned for its moon watches as its timepieces accompanied NASA astronauts during their Apollo Lunar missions. You can find Omega watches in several Hollywood movies, most importantly in James Bond sequels. Since 1995, Omega has been the official watch of James Bond. British actor Pierce Brosnan starred as James Bond in Golden Eye (1995), Tomorrow Never Dies (1997) , The World is Not Enough (1999) and Die Another Day (2002). Daniel Craig played the role of James Bond in Casino Royale (2006), Quantum of Solace (2008) Skyfall (2012) and Spectre (2015). In all these movies, James Bond chose to wear various Seamaster watch models. Omega also creates limited edition watches to celebrate its association with the world's most handsome spy.
3. Hamilton

Hamilton, founded in USA in 1892, has been associated with Hollywood since 1932. The brand was acquired by SSIH (now Swatch group) in the 1970s. Hamilton made its first movie appearance in the 1932 film Shanghai Express in which the character Captain Donald Harvey played by Clive Brook wore a Flintridge watch. Since then, Hamilton watches have been starred in several Hollywood movies. 
Some notable movies/sequels in this list are The Frogmen, 2001: A Space Odyssey, Men in Black, Blood Diamond, Avengers, Spiderman, Pearl Harbor, Interstellar, The Martian and Ocean's Eight. The latest in the extensive list is Tenet (2020) in which the Protagonist played by John David Washington wore a Hamilton Khaki BeLOWZERO Titanium watch.
4. Jaeger-LeCoultre

The luxury Swiss watch brand Jaeger-LeCoultre has been associated with a number of prestigious international film festivals and award events. In the movie Doctor Strange, the lead character played by Benedict Cumberbatch wore a Jaeger-LeCoultre Master Ultra-Thin Perpetual watch. 
Jaeger-LeCoultre's association with Batman films began in 1995 with Batman Forever starring Val Kilmer and directed by Joel Schumacher. In Batman Begins (2005), The Dark Knight (2008) and The Dark Knight Rises (2012) movies, Christian Bale wore Jaeger-LeCoultre Reverso watches. Jaeger-LeCoultre watches also appeared in the movies like The Thomas Crown Affair (1999) starring Pierce Brosnan and The Great Gatsby (2013) featuring Leonardo DiCaprio.
5. Seiko

Japanese watchmaker Seiko has been a favourite brand in several Hollywood movies, especially since the 1970s. It was one of the first brands to introduce Digital watches which were considered hi-fi gadgets during those times. Thanks to their retro-futuristic appeal, Seiko digital timepieces were shown in several sci-fi movies released in the 70s and the 80s. Roger Moore wore Seiko digital watches in James Bond films like The Spy Who Loved Me, Moonraker, For Your Eyes Only and Octopussy. You can also discover various Seiko analogue wristwatches in some James Bond movies. 
Seiko watches were spotted in several other movies. Released in the 1980s, James Cameron's sci-fi film Aliens featured the Seiko Giugiaro watch. In Apocalypse Now, the character Captain Willard portrayed by Martin Sheen wore a Seiko diver. Arnold Schwarzenegger also chose to wear a Seiko dive watch in the 1987 film, Predator.
6. Longines

Swiss watch brand Longines has been associated with movie stars since long ago. The brand's most notable ambassadors are from the film field. The legendary British actress Audrey Hepburn was an admirer of Longines DolceVita watches. The Swiss brand also produced a limited edition Audrey Hepburn DolceVita collection inspired by the legendary actress. 
The iconic American film actor Humphrey Bogart wore a Longines Evidenza wristwatch in Casablanca, the romantic drama movie released in 1942. Longines watches were also featured in James Bond sequels like Casino Royale (2006), SkyFall (2012) and SPECTRE (2015). Most notable among these timepieces is the 18kt Rose gold Conquest Heritage automatic watch worn by the character M (starred by Ralph Fiennes) in the movie SPECTRE.
7. Casio/Casio G-shock

The second Japanese watch brand that became popular in Hollywood is Casio. In the 1985 movie Back To The Future, the character Marty McFly played by Michael J. Fox wore a Casio multi-function digital timepiece. In the film SPEED, Keenu Reeves' character wore a G-shock digital watch. The Casio G-shock watches were also shown in several Hollywood movies like Gone in Sixty Seconds, The Siege, Captain Phillips, Scream 4 and Tropic Thunder.
8. Cartier

Cartier watch made its first movie appearance in The Sheik, released in 1921. This film's leading actor Rudolph Valentino opted for his favourite Tank watch. Cartier watches have been popular among film stars and other celebrities. The brand's timepieces can be spotted in several Hollywood movies. The most notable among them is the 1987 movie Wall Street in which Michael Douglas's character Gordon Gekko wore a Santos de Cartier watch. 
9. Piaget

Piaget is a luxury watch and jewelry brand based in Switzerland. Its watches and jewelry are popular among Hollywood celebrities who proudly exhibit them during red-carpet shows and film festivals. Piaget watches can be seen in several Hollywood movies. Its brand ambassadress Jessica Chastain wore a Piaget Traditional rose gold watch in the movie Molly's Game released in 2017. 
10. Breitling

Breitling has been known for its professional timepieces, especially the pilot watches. The popular Hollywood actor John Travolta, who is also a well-experienced pilot, has been an official ambassador of the Swiss watch brand since 2005. Breitling wristwatches were spotted in several films. Among them, the most notable one is the customized Breitling Top Time Chronograph watch worn by Sean Connery in the 1965 James Bond film Thunderball.