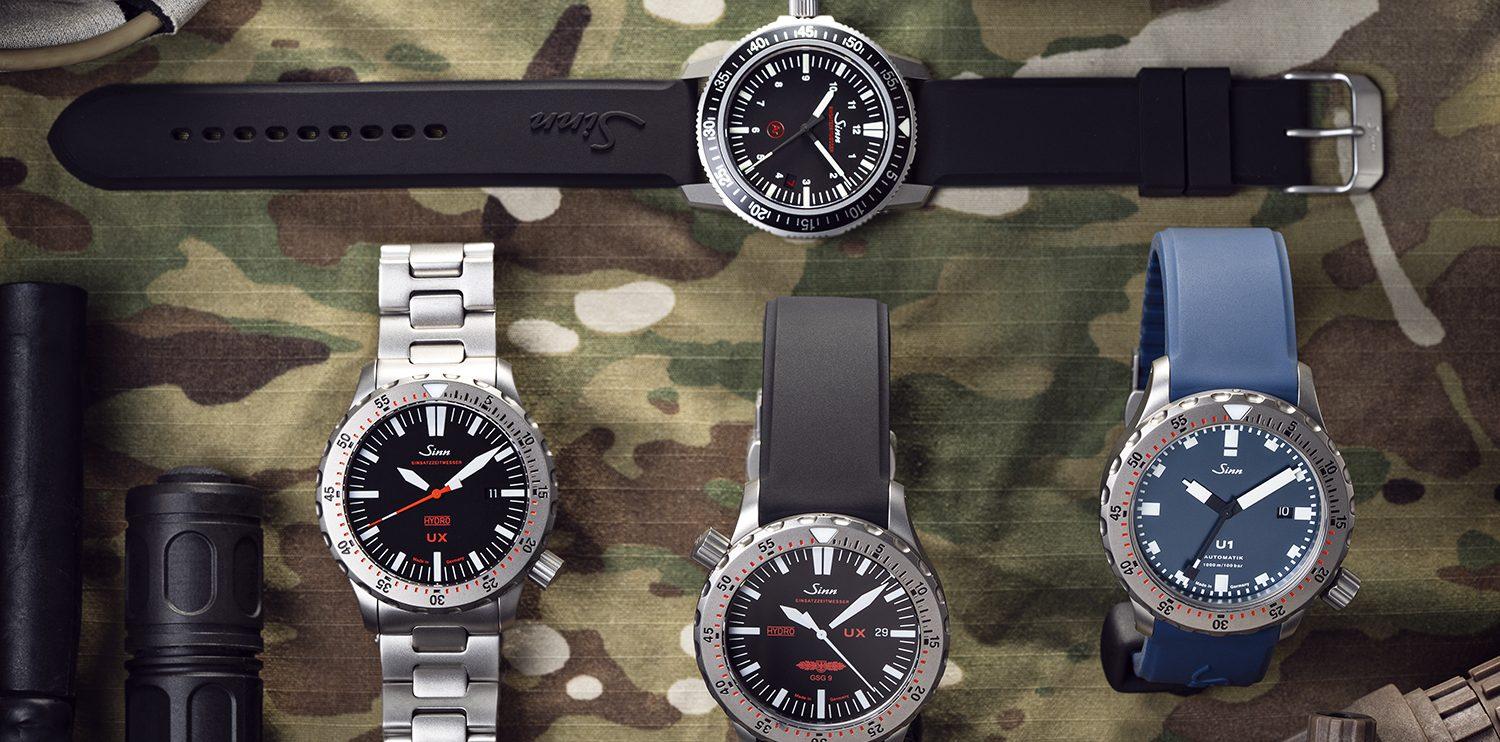 Introduction
Mining is one of the most challenging industrial sectors. The workers employed in mining have to undergo most extreme conditions like working in underground caves and tunnels, underwater and other treacherous terrains. Moreover, miners have to work regularly with heavy machinery and enormous tools. Mining watches are so important.
Working in a mining site is entirely different from the other industrial activities. So the clothing and other accessories typically worn by miners should be able to withstand the harsh conditions in the underground mines. Generally, such products are manufactured by following strict specifications to ensure excellent durability. These standard specifications are applicable to wristwatches also. A wristwatch is a necessary tool for miners. You will find a lot of sturdy and rugged watches in the market but not all of them are suitable for underground miners.
Desirable Features of an Underground Miner's Watch
A miner's job demands lots of physical work and the timepiece he wears should be sturdy enough to protect it from physical damages. Therefore watches made with durable materials like stainless steel and titanium are more preferred in this sector. The glass should be made from sapphire crystal, which is exceptionally scratch-proof. The watches with excellent shockproof features are more ideal to avoid damages while working with large scale machinery and tools. 
Frequent exposure to magnetic fields can adversely affect the accuracy of a mechanical timepiece. In the mining sector, you will come across several types of machinery with intense magnetic fields. If your timepiece is anti-magnetic, it can naturally resist such potential interferences. In some Mining sectors, quartz watches are not allowed due to potential fire hazards. Hand-wound movements are also inadvisable as it is difficult to wind them frequently, especially if you are wearing gloves or any other protective gear. So a perfect watch for underground miners should be equipped with an automatic (self-winding) mechanical calibre with excellent anti-magnetic and shock-proof features. The wearer's hand movements are enough to keep the automatic watch energized for long periods.
While working in the mines, the wristwatches can come in direct contact with dirty water, mud or oil. So a Miner's watch should have outstanding water resistance and dust/mud resistant features. The timepiece should be easily washable so that its user can properly clean it without much hard work. Metal bracelet, rubber and silicone strap are generally water-resistant and they can be easily cleaned. 
Leather straps are not advisable for miner's watches. The dial readability is an important aspect when you work in areas with less light. So, always get a piece with the simplest dial details and the best luminous technology. Bulky watches are undesirable as they are vulnerable to physical damages.
Keeping the above specifications in mind, we have shortlisted five most suitable wristwatches for underground miners:
1. Omega Seamaster Aqua Terra > 15,000 gauss

The Aqua Terra is an impressive sub-collection of Omega's iconic Seamaster family. The Seamaster Aqua Terra collection offers highly reliable wristwatches suitable for professional activities. These timepieces feature all the typical characteristics of Omega's professional models, yet come with a refined and balanced design. From this extraordinary collection, we suggest the Aqua Terra > 15,000 gauss watch as a perfect wrist companion for underground miners. 
It is a rugged watch crafted from super quality 316L stainless steel. It has a 41.5 mm diameter case. Water-resistant to 150 meters, this watch can be worn on a stainless steel bracelet. This model is resistant to magnetic fields greater than 15'000 gauss, a rare feat in the precision of watchmaking. It also displays the date at 3 o clock. This watch houses a Co-axial mechanical automatic movement equipped with Si 14 silicon balance spring. Moreover, the Seamaster Aqua Terra > 15,000 gauss is a certified chronometer.
2. Rolex Milgauss

Rolex is a world leader in the production of various professional timepieces associated with sectors like aviation, diving, expeditions, industries, motorsports, sailing and scientific research. Although all Rolex watches are best known for their ruggedness, reliability and incredible precision, we suggest the Oyster Perpetual Milgauss watch for underground mine workers. The watch case is made from the proprietary Oyster steel (904L steel), the most reliable material ever used in watchmaking. It measures 40 mm in diameter and has water resistance up to 100 meters. 
The Milgauss model is typically fitted with a super-strong Oyster steel bracelet. Fitted with Oysterclasp and Easylink comfort extension link, this special bracelet ensures comfortable wearing and remarkable versatility. The watch is resistant to a magnetic flux density of 1,000 gausses. This exceptional anti-magnetic feature makes this wristwatch suitable for miners who work near heavy machinery that causes electromagnetic interferences. The Milgauss watch houses the high precise self-winding movement certified by the Swiss Official Chronometer Testing Institute (COSC). The watch displays hour, minute and second. All three hands and hour-markers employ Super-LumiNova to ensure dial visibility all the time.
3. IWC Ingenieur Automatic watch

IWC enjoys a long history of making the world's most rugged watches under its outstanding Ingenieur collection. Since its launch in the 1950s, Ingenieur has evolved progressively. Presently, it is a flagship collection of the Swiss brand. From this line, we suggest the IWC Ingenieur automatic watch in stainless steel for underground miners. 
This well-built timepiece comes with a solid stainless steel case measuring 40mm in diameter and has a water resistance of 120 meters. It also features crown guards. The watch displays hour, minutes, second and date. All three hands and hour-marking indexes employ Super-LumiNova to facilitate time-reading even in the darkness. The watch is typically fitted with a solid stainless steel bracelet with a folding clasp. It has a magnetic resistance up to 40,000 A/m (around 500 gausses). Its automatic movement provides a power reserve of 42 hours. This Ingenieur automatic watch is also available in a rubber strap.
4. SINN 856

Although a pilot watch model, the SINN 856 paired with stainless steel bracelet or silicon strap boasts all the distinctive features required for an underground miner's wristwatch. This automatic watch contains several specific features typically incorporated with SINN's professional timepieces. Its 40mm diameter stainless steel case is made with innovative TEGIMENT technology for ensuring excellent scratch resistance. 
The proprietary Ar-Dehumidifying Technology enhances functional reliability and protects the watch from fogging. The timepiece is waterproof up to 200 meters. With magnetic field protection up to 80,000 A/m (around 1,000 gausses), the SINN 856 watch can withstand strong magnetic interferences. The watch typically houses a reliable, Swiss-made self-winding mechanical movement and displays hour, minute, second and date. For ensuring excellent readability around the clock, the hands and hour-markers are coated with Super-LumiNova.
5. Ball Engineer III Marvelight

Swiss watch brand BALL has been known for its professional timepieces. For underground miners we suggest the Ball Engineer III Marvelight watch model. It comes with a reliable 40mm diameter case and has a water resistance of 100 meters. This highly reliable automatic watch has a magnetic resistance of up to 80,000A/m (around 1,000 gausses).
This solid stainless steel timepiece features micro gas tubes on the hour, minute, second hands for optimum night reading capability. The hour-markers are also made with micro gas tubes. The watch displays hours, minutes, second and date. The Engineer III Marvelight watch is typically fitted with a stainless steel bracelet with a folding buckle.
Read More :