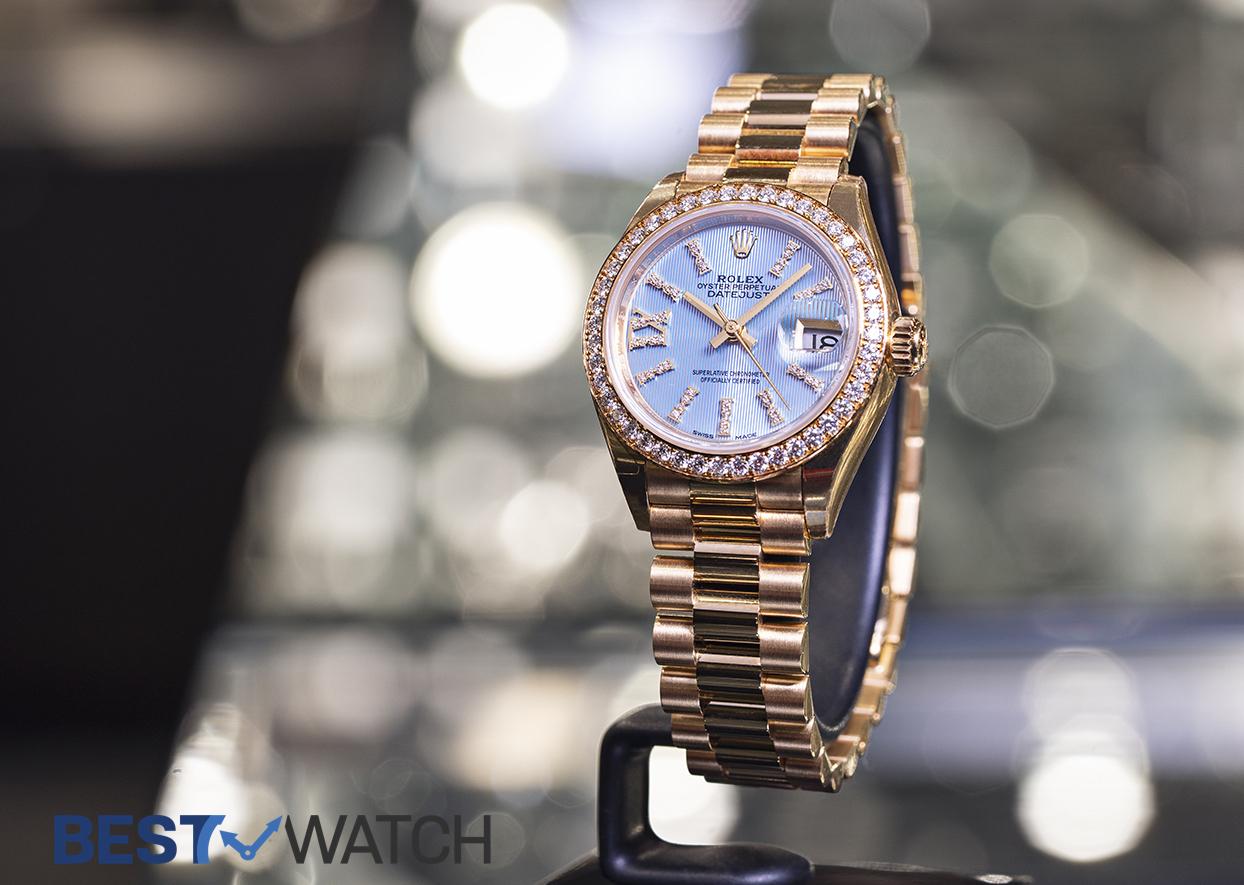 Classy timepieces are some of the most admired and coveted pieces of technology. A luxury watch worn on your wrist can instantly add panache and finesse to your overall look. Combining the best in design, craftsmanship and history, prices of opulent watches can soar into the millions. 
Here, we have listed the 10 most expensive watches in the world where you'll be acquainted with a jaw-dropping collection of elegant, sophisticated watches fit for royalty. Wearing any one of these watches will surely help to distinguish you from the rest. 
10 Most Expensive Watches
Graff Diamonds Hallucination

Luxury and grandeur at its finest, the Graff Diamonds Hallucination is the most valuable timepiece ever created. It claims the title of the most expensive watch in the world and rightly so. The Hallucination is a masterpiece set into a platinum bracelet, which is entirely covered in 110 carats of diamonds. Diamonds of sundry colors including yellow, pink, green and blue, and cuts including pear, heart, emerald, round and marquise, are combined to create this stunning quartz watch. What's more, you ask? The unreal, dreamy design of the watch was worked upon by John Graff himself, along with several craftsmen and gemologists. It is truly the most expensive and the best watch that money can buy. 
Graff Diamonds The Fascination

Staying true to its name, The Fascination contains a 38.14-carat diamond in flawless pear shape in the center and the bracelet of the watch is studded with 152. 96 carats of white diamond. The convertible dial can be detached and worn as a ring. The transformable jeweled timepiece is truly a work of art with meticulous craftsmanship and great attention to detail. The bracelet holding the watch in its center is a masterful work of gem-setting and metallurgy. It is no easy feat to create an arresting diamond bracelet that is convertible and also comfortable. 
The only question one has to wrestle here is whether to wear The Fascination as a watch or as a ring. 
Patek Philippe Grandmaster Chime 

The one-of-a-kind Grandmaster Chime was introduced in 2014 to mark Patek Philippe's 175th anniversary. This piece is in stainless steel and the most complicated watch ever produced by Patek Philippe. The Grandmaster Chime boasts of 20 different functions and 2 dials. The piece also comes with titular chiming modes. Adorning this spectacularly classy watch will enhance your status symbol. 
>>Read more about Patek Philippe
Jaeger-LeCoultre Joaillerie 101 Manchette

The Jaeger-LeCoultre Joaillerie 101 Manchette is among the costliest watches ever made. It features a substantial band that is encrusted with diamond-set links. On top of the diamond and white gold diamond, the manually winded clockwork is placed. Sapphire glasses cover the face of the watch. This exclusive timepiece has 11 onyx gemstones and 576 diamonds. Moreover, horologists insist that a similar piece was gifted to Queen Elizabeth II to honor 60-years of her tenure. 
So, do you want to feel like royalty? The Jaeger-LeCoultre Jaillerie 101 Manchette is what you need to be worn on your wrist. 
>>Read more about Jaeger-LeCoultre
Chopard 201-Carat Watch

The name of the watch tells you why this is one of the most expensive timepieces in the world. Created by Chopard, the stunning 201-Carat Watch consists of an 11-carat white diamond, a 12-carat blue diamond and a 15-carat pink diamond. Furthermore, it consists of 874 diamonds in an array of colors and sizes. The watch comes with a spring mechanism and when you press it, the watch opens like a flower. The 201-Carat Watch makes for an exclusive gift to your loved one. If you are a connoisseur, this piece surely deserves a place in your watch collection. 
>>Read more about Chopard
Patek Philippe Henry Graves Supercomplication

The Supercomplication is among the most expensive and valuable watches designed by Patek Philippe. This watch was created for a wealthy American banker, Henry Graves. The intricate piece consists of 24 complications and includes a minute repeater with the chimes of Westminster, a perpetual calendar, a celestial chart, and sunrise & sunset times. The celestial chart or map of New York is as seen from Henry's apartment on Fifth Avenue. It cannot get any more personalized than that! This stunning watch can be yours if you have a few million to spare. 
>>Read more about Patek Philippe
Jacob & Co. Billionaire Watch

There is something incredibly elegant and graceful about the spectacular Billionaire Watch. Jacob & Co. has aptly named the piece to describe how you would feel when the watch snugly fits on your wrist. This watch belongs to the high-end price category and every inch of the watch's body is covered in diamonds, which are worth 260 carats. These diamonds feature the traditional emerald cut. But, the diamonds are not the only shiny rock that adorns this beautiful watch. The Billionaire also features 19 jewels, a skeleton face and 167 other components that truly make it one of the most luxurious pieces in the world. 
Patek Philippe Ref. 1518

Patek Philippe The 1518 is cased in high-grade stainless steel and it is the first in a limited edition 4-piece series. The 1518 is different from most of the other luxury watches by Patek Philippe. This watch features the only Patek calendar chronograph in stainless steel. If you've got the money, this watch is a steal!
>>Read more about Patek Philippe
Patek Philippe Ref. 1527

The 1527 was crafted by Patek Philippe in 1943, but it is still one of the costliest and luxurious watches that you can own. The watch may appear to be ordinary from the outside, but it contains over 20 different precious stones and is made from rose gold worth 20 Karat. The high-end price tag of the watch comes from two things – the piece is incredibly rare and used as an inspiration for several other models. 
>>Read more about Patek Philippe
Hublot Big Bang Diamond

Do you want a bit of bling in your life? The Hublot Big Bang Diamond watch might be just what you need. The watch has 1280 3-carat diamonds, which are all cut by hand by a jeweler in New York. With this watch wrapped around your wrist, you don't have to worry about making long-lasting impressions. 
So, ready to expand your watch collection? The aforementioned are certainly some of the most exceptional pieces of craftsmanship and design. 
>> Read more about Hublot