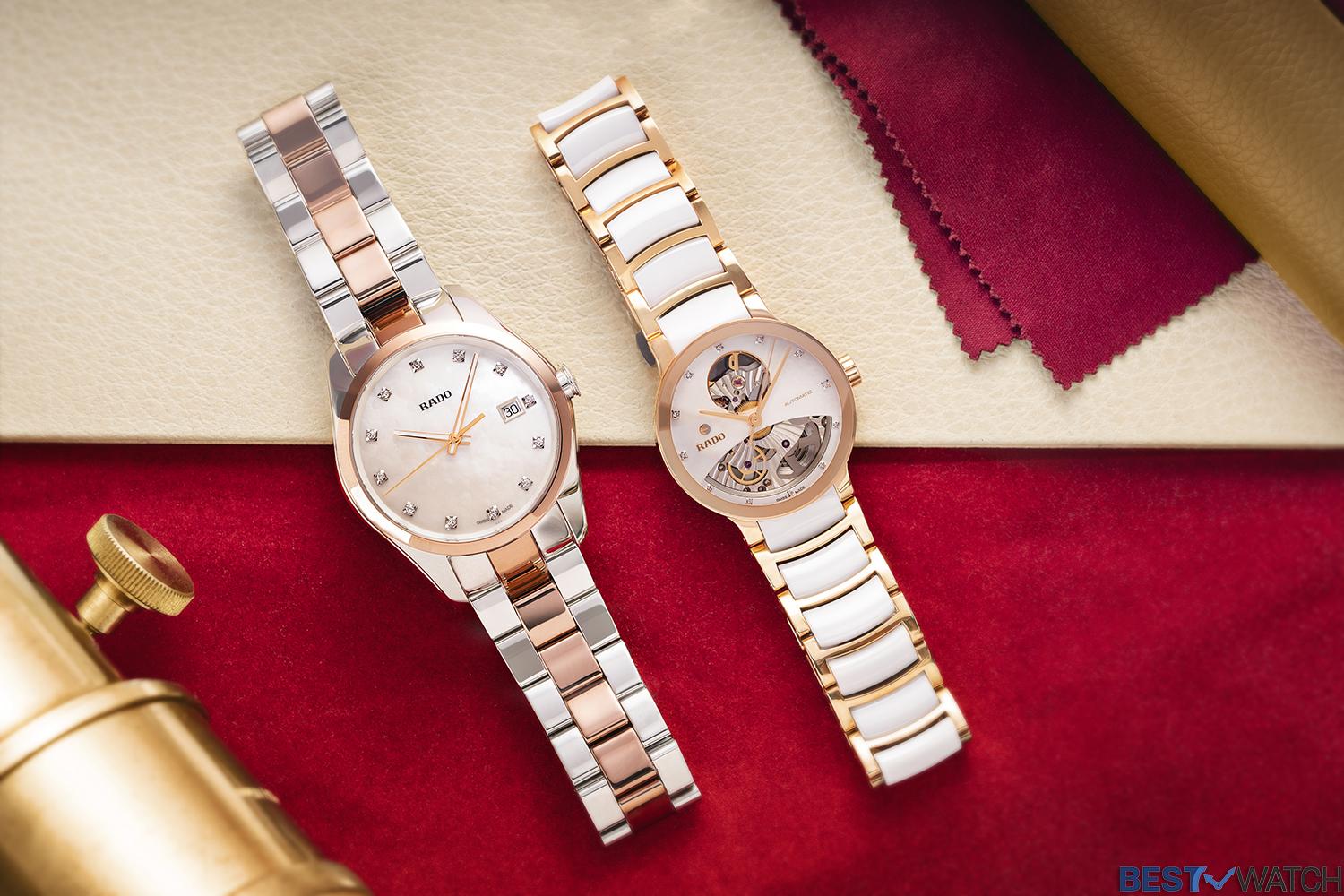 Rado watch may be a name that is not widely known as those industry legends, but it has already been active around in the market for over a century. As a watch enthusiast, you must have already known it but now let us brief you again with the rich history of this esteemed watchmaker and what it is famous for. 
Well known for its durable and high-tech timepieces, the heritage and innovation that the brand has strived for have guaranteed Rado's success over the decades. Within countless high end watch brands, Rado has made itself a true standout and occupied an unique role in the market with its use of innovative materials. The Rado watch is always able to impress us with every new watchmaking perspective and leave us excited to see what amazing comes next from the brand.
The History of Rado Watches

Rado watch was initially founded in 1917 as Schlup & Co. by watchmaker brothers Fritz, Ernst and Werner Schlup. The brothers established this family business and started it right from their home as a small watchmaking factory. They slowly developed and expanded their business for around 30 years. Eventually the subtle watch factory gained massive success and became one of the biggest manufacturers of watch movements over the world.
The Rado-watches company has further grown after World War II. The success of its iconic Rado Diastar model had set another milestone for the brand in the 1960s. It marked the beginning of Rado experimenting with innovative materials on their watches. As a result, the Rado Diastar was released as the world's first scratch proof watch equipped with scratch resistant sapphire glass and hardmetal. 

Carrying the reputation of one of the most resilient and robust watches in the industry, Rado didn't stop to explore watchmaking advancements and materials. In 1986 the brand came up with a groundbreaking high technological scratch resistant ceramic for its new models. The Rado ceramic watch was released under the name Rado Integral collection which featured a distinct minimalist design. Furthermore, Rado invented two more innovative materials: Cermet which is a combination of metal and titanium based ceramic, as well as Plasma during the 1990s. Playing around these revolutionary materials, Rado has released a series of versions with different designs and colors to address the styles of every Rado wearer. 
For these years this watch brand has been holding versatile collections consisting of a bunch of exceptional Rado watches for men and women. Their price range has been known for its surprising affordability compared to its quality. With its high popularity, the brand has set branches in over 100 main cities including Rado Singapore. With the budget friendly package Rado watch price Singapore is also one of the countries where Rado has sold most of its watches in Asia.
Popular Rado watches
As we can see every year, Rado has continued to evolve with the use of advanced and improved materials and technologies in its new models. Being one of the most well-known luxury watch brands in the world, there are a number of models that are highly desired. Let's look at some of its best selling watches of all-time. 
Rado Centrix

First of all we should begin the listing with the most popular watch of the brand, the Rado Centrix. This Rado dress watch features a timeless design with an all-round style which adds a touch of gentility and elegance on every outfit. Its tapered lightweight bracelet that lays gently on the wrist to ensure wearer's comfortability. 
Amongst the Centrix collection, the Rado Centrix Jubile is by far the most searched model. It was well-recognised as one of the best ceramic Swiss watches, for its minimalistic design, practicality and lightweight ceramic profile. If you are looking for your first Rado watch for men, the famous Rado Jubile is definitely an ideal start for you.
Rado Captain Cook

The Rado Captain Cook watch is a collection that continues to evolve together with the growth of the brand. This iconic Rado diver watch was first unveiled in 1962 as a professional sports watch for "doctors, engineers, athletes, deep sea divers, etc." as it was advertised. It featured the first appearance of Rado's trademark which is now world-famous, its pivoting anchor under the 12 o'clock hour marker. 
After more than half a century, Rado revisited Captain Cook's design and relaunched a updated model in 2017. Taking the vintage details of the ancestor, the watch features up-to-date configurations to meet the needs of the modern users. With the initial success of this contemporary re-edit, several new models of the Rado Captain Cook were released one by one. In 2019 this watch was enlarged from 37 mm to 42 mm that adapted to the modern fashion taste. Besides, the Rado Captain Cook Ceramic was presented in 43 mm and was well crafted with its most-known innovative material – high-tech ceramic.
Rado Ceramica

The Rado Ceramica is another notable model that has won multiple international design awards in these decades. First released in 1990, this Rado ceramic watch is one of the world's first watches featuring a case, crown and bracelet made entirely of high-tech ceramic.
The case and the strap of the Ceramica model are made from the same ceramic material and to the same width, seamlessly connecting to each other. Forming one continuous profile, the watch shows a full black glossy surface that blends appealingly. Furthermore, its indice-free dial has further emphasized the all black concept as the absolute minimum look. The limited features, its delicate hour, minute and second hands have stood out clearly under such pleasing contrast. It is one of the best pick for the ones who desire a standout without being flashy. 
Rado HyperChrome

Equipped with the brand's distinguished ceramic and watchmaking innovations, a new Rado sports watch for men, the Hyperchrome model was first released in 2012. Carrying a bolder proportion in trend, the Rado Hyperchrome collection is housing several cutting-edge pieces with technical advancements and sleek designs. These dynamic and sporty Rado chronograph watches are reliable companions that look good with any attire no matter if it is business, casual or even sports gear.