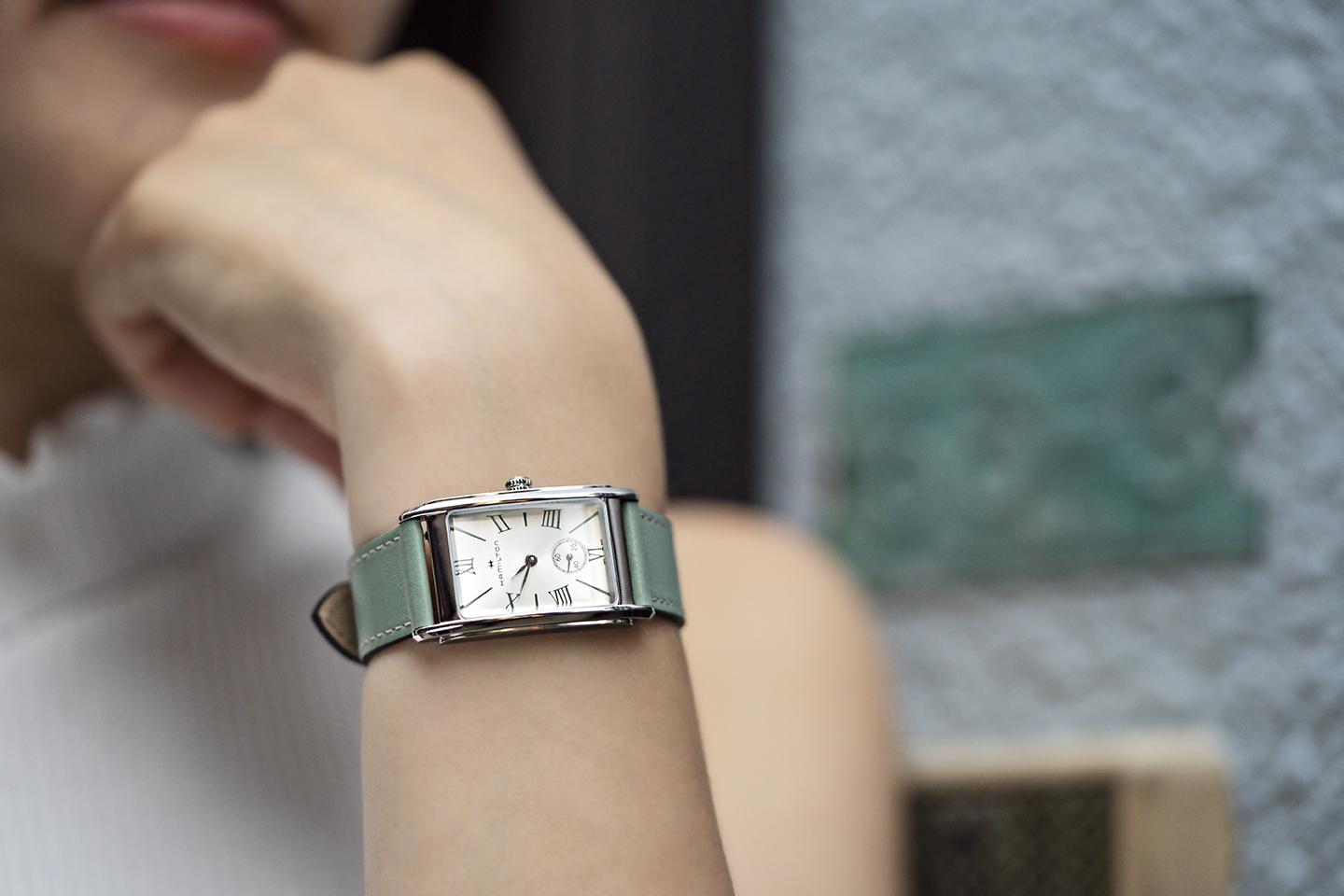 Introduction
Hamilton watches has recently collaborated with the world-renowned American television costume designer Janie Bryant to create a watch capsule for the women of today and tomorrow. For this Hollywood-styled edition, the company has chosen Intra-Matic Automatic Chronograph, Ardmore Quartz and Lady Hamilton Vintage Quartz watch models from the brand's popular American Classic family. Each timepiece from this extraordinary series is available in two new looks – one for Today and one for Tomorrow.

Hamilton watches has been intimately associated with the film industry since the 1930s. So far, hamilton watches have starred in more than 500 movies and TV shows. Janie Bryant is an Emmy® Award winning costume designer. Her celebrated works include designing costumes for popular American TV dramas like "Mad Men," "Deadwood" and "Why Women Kill."
The timepieces from the Hamilton watches x Janie Bryant collaborative series show off eye-catching details inspired by Hollywood glamour. Total six models are available in this distinct watch capsule.
Hamilton Watches X Janie Bryant – Intra-Matic Automatic Chronograph
The Hamilton Intra-Matic Automatic Chronograph is a 1960s inspired classical sports watch. It typically features a 40mm diameter case and the H-31 automatic chronograph movement with a 60-hour power reserve.

For the model for Today, Janie Bryant has opted for a modern interpretation featuring a beige PVD-coated stainless steel case and a beige gold PVD dial with off white sub-dials and beige gold PVD plated indexes. This automatic chronograph watch model (reference H38426820) boasts a softer appearance by coupling its practical stopwatch functions with subtle beige gold PVD coated hands and a soft-touch, rose-colored leather strap.

The hamilton intra matic automatic chronograph variant created for Tomorrow boasts an alluring yellow gold PVD-coated steel case. It comes with a matte black dial with yellow gold plated sub dials, hands and indexes. This model (reference H38436830) is provided with a lustrous gold leather strap to precisely match dazzling gold-color sub dials.
Fitted with sapphire crystals, both models are water resistant to 100 meters. The hamilton watch singapore price of each variant is S$3,310.
Hamilton Watches X Janie Bryant – Ardmore Quartz
Hamilton Ardmore Quartz is a versatile timepiece inspired by the art deco style. Equipped with the ETA 980.163 quartz movement, this rectangular watch for women features an 18.7mm x 27mm case made of stainless steel. It boasts a minimalistic dial with two centre hands (hour and minute) and a discreet small-second sub dial at 6 o'clock.

Janie Bryant has elevated the ardmore timepiece for today's women by artfully combining neutral colors and pleasing textures. The soft, light yellow gold colored case is paired with a captivating silver-white opaline dial. It spotlights yellow gold PVD plated hands and four Roman numeral hour markers. This version (reference H11241810) comes with an off-white, alligator-imitation leather strap with light yellow gold plated stainless steel pin buckle. It costs about S$890 in Singapore.

For tomorrow's Ardmore quartz watch, Janie Bryant has opted for a shimmering stainless steel case with polished finish. This interpretation boasts a sunray finished silver dial with yellow gold PVD plated hands, small seconds counter and hour-marker indices. This sophisticated, smart and playful model (reference H11221850) is paired with a dazzling metallic silver calf leather strap with stainless steel pin buckle. The selling price is approximately S$790.

Fitted with mineral crystal glass, these ladies hamilton watches are water resistant to 30 meters.
Hamilton Watches X Janie Bryant – Lady Hamilton Vintage Quartz
Inspired by the historic pendant watch designs, Lady Hamilton Vintage Quartz features a 19mm x 15mm stainless steel case. It houses the ETA 280.002 quartz movement for driving the hour and minute hands.

For the Capsule watch for today, Janie Bryant has chosen a purple PVD coated case. The deep plum color generously provides this timepiece an exciting and unique persona. It boasts a timeless black dial with four sparkling single-cut diamond hour markers, respectively positioned at 12, 3, 6 and 9. The talented designer has elevated the watch's inborn vintage appeal with a brilliant stroke of whimsy. To harmonize with the case color, this hamilton ladies watch model features purple PVD plated hour and minute hands. It is presented on a stainless steel purple PVD bracelet with a clasp. The recommended retail price of this rectangular watch women model (reference H31201130) is S$990.

For the Lady Hamilton Vintage Quartz Capsule watch for tomorrow, Janie Bryant has adopted a distinct design with an engaging depth. For this, she has juxtaposed light and dark shades. The black PVD coating on the steel case perfectly counterbalances sunray finished silver dial. Its yellow-gold PVD hands and spherical hour markers enhance the luxurious appeal. The black PVD-coated chain bracelet complements the alluring nature of this timepiece (reference H31281150), which retails at S$990.

Mounted with a scratch-proof sapphire crystal, this lady hamilton watch has a water resistance of 50 meters.
Summary
In the movies and television shows, Costume designer performs a critical task behind the screen to establish a narrative's setting and a character's personality. It demands excellent fashion-sense, extensive knowledge and specific skill. A recipient of Hamilton's Behind the Camera Awards, Janie Bryant is a leading specialist at using the power of costume design to take audiences beyond the screen.
With this impressive Capsule collection, Hamilton wanted to revisit its heritage through a new vision. Janie has refreshed the brand's iconic selection in a way that looks towards tomorrow without forgetting yesterday.
The award-winning designer has transformed three of Hamilton iconic American Classic pieces into vivacious examples of her recognized expertise. All the three models selected for the Hamilton X Janie Bryant capsule collection are historically important for the great watchmaking brand. The principal aim of this ambitious project was to create two distinct interpretations of each model, for accurately representing the styles of today or tomorrow.
Comprising of six timepieces, this special series has been made for the women of today and tomorrow. To create today's style, subtle colors, delicate textures and warm tones were used. For the capsule watches of tomorrow, she has selected bold and bright design themes.
These dazzling and fashionable timekeepers invite you to travel through time in Hollywood-style. Both authentic and innovative, each version reflects Janie's extraordinary attention to detail and a love for research. This capsule re-imagines the relationship between the past, present and future.