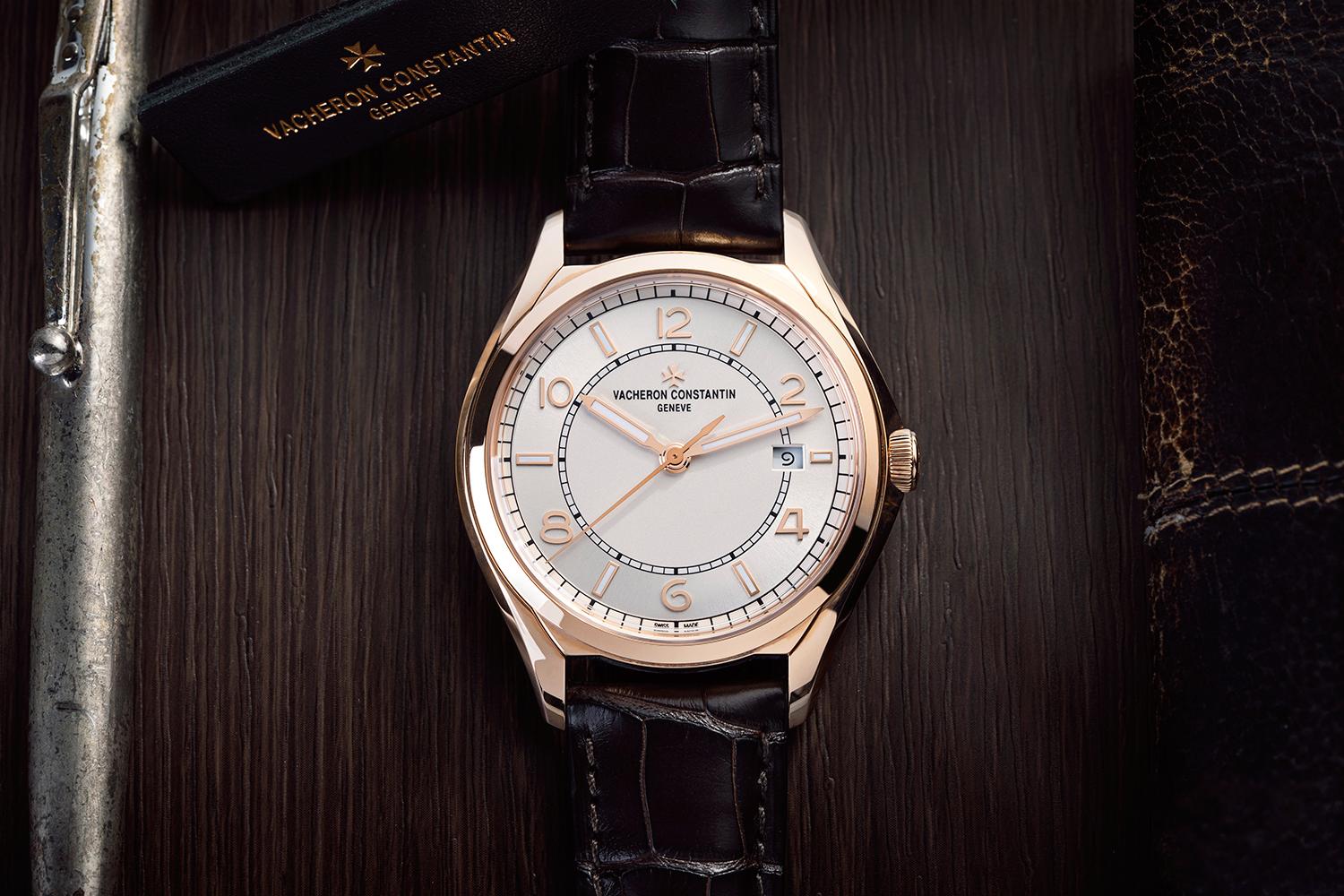 Introduction
Vacheron Constantin is one of the most revered fine watchmaking houses. Based in Geneva, it enjoys a rich history of more than 265 years. In fact it is the oldest watch manufacture, proudly perpetuating time-honored horological traditions without any interruption since its beginning in 1755.
The initial foundation of this grand Maison was done by Jean-Marc Vacheron in 1755 in the Saint-Gervais district. The company adopted the named Vacheron et Constantin in 1819 when Jacques-Barthélémi Vacheron and François Constantin formed a partnership. Since its founding, Vacheron Constantin has been contributing immensely to upkeep art-crafts associated with traditional watchmaking.
In the 19th century, the company introduced several innovations under the leadership of Georges-Auguste Leschot, who joined the manufacture as a technical director in 1839. A key breakthrough achieved by Vacheron Constantin during that period was the induction of Pantograph, which allowed the mass production of high-quality watch components. Such innovations made positive impact on the watchmaking industry.
Vacheron Constantin belongs to the highest echelon of fine horology, the Holy Trinity of Belle Haute Horlogerie club along with Audemars Piguet and Patek Philippe. True to its new One of Not Many campaign, the prestigious manufacture produces limited number of timepieces. Thanks to this philosophy, the brand successfully extends most elevated levels of quality, design and craftsmanship to its esteemed customers.
Collections

The notable vacheron constantin watch collections are Egerie, Fiftysix, Harmony, Heures Creatives, Historiques, Malte, Metiers d'Art, Overseas, Patrimony and Traditionnelle.
The Maison predominantly uses precious metals like gold and platinum for crafting its watches. It also produces stainless steel and titanium models from collections like Egerie, Fiftysix, Overseas and Historiques. The Excellence Platine is comprised of highly exclusive platinum wristwatches. The Maison also offers unique bespoke timepieces crafted by its Les Cabinotiers department. The manufacture produces the automatic, hand-wound and quartz watches.
Vacheron Constantin enjoys exceptional technical know-how and rich tradition in the manufacturing of various horological complications, starting from the minimalistic time-only watches to extremely complex grand complications. The brand also offers an impressive selection of timepieces featuring gem-setting, open-working and other artistic crafts like enameling, engraving, guillochage, miniature painting and sculpting.
Among the numerous Vacheron Constantin collections, the best-selling regular production watch families are Fiftysix, Overseas, Patrimony and Traditionnelle.
Vacheron Constantin Fiftysix

Introduced in 2018, Fiftysix offers an exceptional selection of casually elegant wristwatches suitable for contemporary lifestyle. These premium automatic timepieces are available in 18K gold and stainless steel versions. The vacheron constantin fiftysix collection is comprised of Date, Day-date, Triple Calendar and Tourbillon models. Depending upon the version, they feature 40mm or 41mm diameter cases, with the choice of alligator leather strap or metal bracelet.

All timepieces from the vacheron fiftysix are equipped with self-winding movements, certified by the Hallmark of Geneva. Each of these automatic mechanical calibers is equipped with a 22K Oscillating weight, which can be admired through the sapphire crystal case-back. The tourbillon model features a peripheral rotor whereas the other versions come with open-worked rotating mechanisms highlighting the iconic Malte cross symbol.
The approximate vacheron constantin price singapore of the Fiftysix collection starts at S$ 17,600 for steel models and S$ 33,200 for 18K gold models. 
Vacheron Constantin Overseas

This popular series is comprised of luxury sports watches that combines modernly, sport chic design with ergonomics, comfort and ease of use. Inspired by the spirit of travel, vacheron constantin overseas collection offers automatic and quartz timepieces for men and women.
These casual elegant timepieces are available in various case materials (18K gold, stainless steel, bi-metal or titanium) and sizes, ranging from 37mm to 42.5mm. The hall marks of VC Overseas watch are hexagonal bezel inspired by the Maltese cross, Fluted bezel, 22-carat gold oscillating weight adorned with a compass rose and Interchangeable strap system.
The collection includes various types of wristwatches, ranging from time-only variants to complication models featuring complex mechanisms like Chronograph, Dual Time, Perpetual Calendar, Tourbillon or World Time. It also offers ultrathin watches with or without open-working and gem-set versions.
The vacheron constantin overseas chronograph is available in a 42.5mm diameter case in stainless steel or 18K pink gold. This model is equipped with the self-winding caliber 5200, a column-wheel chronograph movement with a power reserve of 52 hours. 
The vacheron constantin overseas dual time comes in a 41mm case made of stainless steel or 18K gold. Driven by the automatic 5110 DT movement, it displays second time zone with an arrow-shaped central hand, Day/Night indication at 9 o'clock and the Date using a sub-dial at 6 o'clock. It has a power reserve of 60 hours.

Another striking model from this series is vacheron constantin overseas 4500v, a classic three-hand with date watch driven by the self-winding caliber 5100. This superb dress watch has a power reserve of 60 hours. It is available in stainless steel and 18K gold case versions. Three dial colors are offered: blue, black and silver.
For women, this collection is offering 37mm self-winding and 33m quartz watches. These extremely feminine timekeepers come dressed in stainless steel, 18K gold or bi-metal cases with or without gem-setting. They are available in black, beige-pink, denim-blue and silver dial versions.
A stand out feature of all vacheron overseas watches is the provisioning of the interchangeable bracelet/strap system. Each timepiece will be provided with three straps: metal, alligator leather and rubber. This notable feature allows the wearer for personalizing his or her wristwatch for different outfits or occasions. The unique shape of bracelet links is inspired by the Malte Cross.
The vacheron constantin overseas singapore price range starts at S$20,000.
Vacheron Constantin Patrimony

Patrimony is a collection of classic dress watches that harmoniously combine minimalism, elegance and slenderness. They are inspired by the Maison's iconic creations from the 1950s.
The vacheron constantin patrimony series includes precious watches made of 18K gold or platinum. It offers manual-winding, self-winding and quartz models. All of them feature alligator leather straps.

The manual-winding patrimony watch is available in 36mm, 40mm and 42mm case sizes. Among these, the 42mm model displays a small seconds dial at 6 o'clock. Both 36mm and 40mm models do not feature seconds hands. The patrimony self-winding watch comes with a date display at 6 o'clock and central seconds hand. It is available in three case sizes: 36mm, 36.5mm and 40mm.
The other notable timepieces from the patrimony collection are the 42.5mm Retrograde Day Date, the 41mm Perpetual Calendar Ultrathin, the 42.5mm moonphase retrograde day date and the 41mm Minute Repeater Ultra thin.
The vacheron constantin singapore price range of this series starts at S$ 28,500.
Vacheron Constantin Traditionnelle

This exceptional watch family is an ultimate expression of the Geneva's grand horological traditions that date back to the 18th century. These timepieces highlight exceptional craftsmanship, know-how and technical refinement. Usually made of precious materials, they are available with manual-winding, self-winding or quartz movements.
In addition to classic "Two Hands' and 'Three Hands with Date' watches, the series offers complication models like Day Date, Complete Calendar, Chronograph, Minute Repeater, Moon Phase, Perpetual Calendar, Split Seconds Chronograph, Twin Beat Perpetual Calendar and Tourbillon. The collection also proposes multi-complications like Tourbillon Chronograph, Minute Repeater Tourbillon and Perpetual Calendar Chronograph as well as Grand Complication watches.
This series offers timepieces in various case sizes, from 30mm to 44mm. The collection also includes diamond-set watches including fully paved versions, ultra-thin models and skeleton variants. The vacheron constantin price range of Traditionnelle starts at S$ 26,000.
Summary
Vacheron Constantin is one of the most reputed luxury watch brands in the world. Since 1996, it has been a subsidiary of the Swiss Richemont Group. Its main competitors are Audemars Piguet and Patek Philippe.
All the three Maisons from the 'Holy Trinity' club are known for their esteemed traditions, innovation, technical knowhow, watchmaking excellence and impressive history. Vacheron Constantin enjoys superiority in the development of extremely complicated timepieces. The most recent examples are Reference 57260 (the most complicated watch, 57 complications) and the Celestia Astronomical Grand Complication 3600. Moreover, the company has a dedicated department known as Les Cabinotiers for manufacturing bespoke timepieces for well-regarded patrons.